Greek Migrant Crisis 2015: Lesbos Refugees Stranded By The Thousands, Ferries Off The Island Completely Booked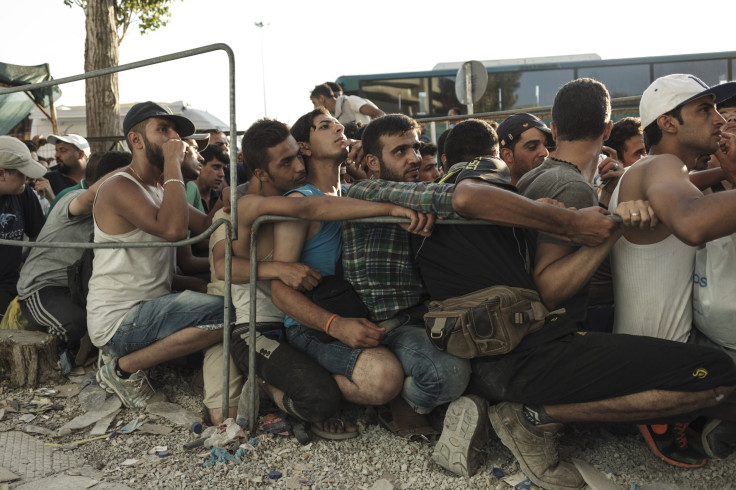 The daily arrival to the Greek island of Lesbos by thousands of refugees -- hailing from war-torn nations like Syria and Sudan -- is intended to be nothing more than a pit stop for most of them. If the refugees had their way, the tropical locale in southern Europe and its close proximity to Turkey and North Africa would simply be a gateway to a better life in the northern portion of the continent, where the economy is significantly stronger than the one back home.
But these voyages, the bulk of which began in January, have been significantly prolonged as the migrants are increasingly remanded to refugee camps on the island as figurative stand-by passengers while awaiting space on ferries already booked to capacity weeks in advance from throngs of summer tourists. The confluence of those factors has contributed to stranding the group on the island as conditions in the overcrowded camps, especially the shortage of food and water that has led aid workers to call the migrant surge in Greece a full-blown humanitarian crisis and the worst involving refugees "since World War II," grow worse.
The conditions in Lesbos, exacerbated by tourist season and heightened tension with the residents, highlight the chaos in the Greek islands as aid workers and refugees alike call for emergency assistance, said Kirk Day, field director in Greece for the worldwide humanitarian nonprofit, the International Rescue Committee.
"Tensions have started to rise and there is no system in place to administer to the needs of a significant number of refugees," Day said.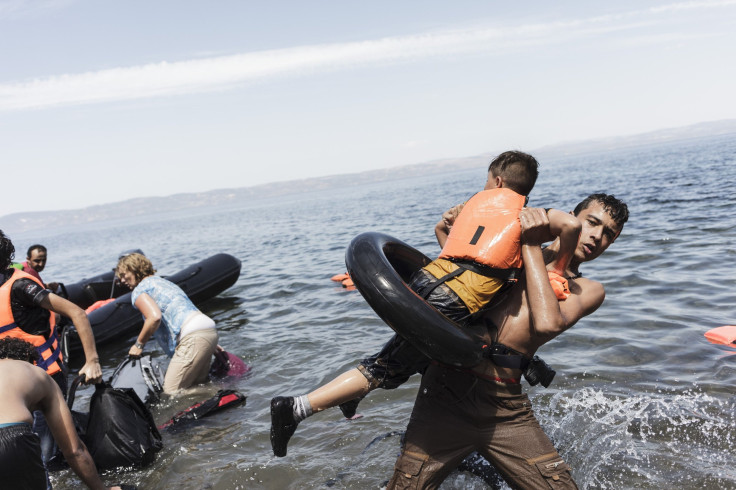 By the time ferries free up, Lesbos could have 20,000 people in a backlog. The total population of the island is only 89,000, and if arrival rates continue to climb without ferries taking refugees to Athens, Lesbos could soon have as many refugees as residents.
Most migrants are not looking to stay in Greece because of the nation's struggling economy, including its ongoing debt crisis. But arriving there is the first step to being legally documented via photograph and fingerprinting before they are permitted to leave. "There's been this tacit understanding that refugees want to get off the island as soon as possible and that local authorities want to help them," Day added. That understanding, however, hasn't yet worked out the way either side anticipated.
August and September are historically the months with the highest number of asylum-seekers arriving in Europe. This year has already broken records for migrants in Europe with at least 160,000 people having arrived in just Greece, including an average of 2,000 daily to Lesbos. August and September was expected to see an even higher rate of arrival. The heavy volume has overwhelmed the cash-strapped Greek islands, where municipal governments have taken on a taxing role in caring for the migrants.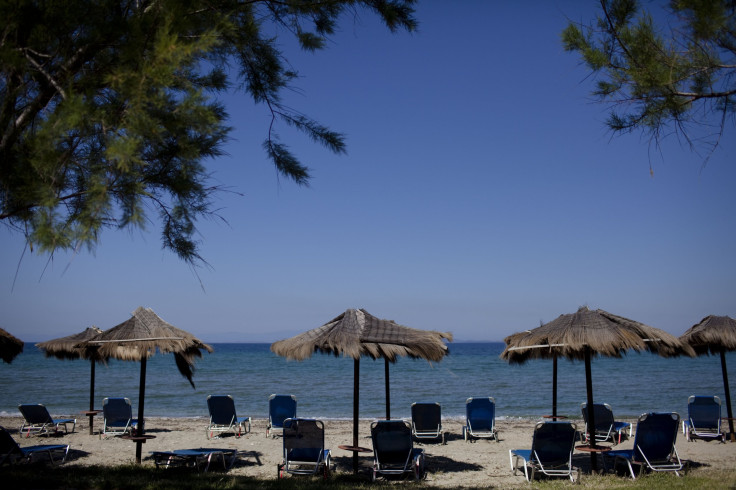 Aggravating that situation is the strained relationship not just between migrants and Lesbos residents, but also among the migrants themselves who are waiting to be registered. A scuffle broke out Monday between migrants who threw rocks at each other while lined up for hours near one of Lesbos' ports. But once the registration process is complete, the migrants who do manage to leave Lesbos are not promised asylum anywhere because European Union nations have no obligation to take in refugees who don't arrive first on their shores.
The EU announced last Friday that it would send 30 million euros from a designated migration fund to Greece to help alleviate the financial burden placed on local and federal authorities caring for the migrants. Germany approved an IMF bailout for Greece Wednesday, and part of the money from the debt agreement that traded cash for budget cutbacks was allocated to be spent on refugees. However, if refugees were eyeing Germany as a potential final destination, they may want to reconsider, Day indicated. "There is no legal way to get asylum in Germany, so you are not guaranteed safe passage," he said.
Refugees Granted Asylum in Greece | FindTheData
A passenger ship sent last week by the Greek government to the nearby island of Kos to temporarily house refugees was expected to be deployed to pick up refugees along the islands and transport them to Athens, the Associated Press reported Monday. While most ferries can accommodate up to 1,500 people, this one can carry as many as 2,500. Still, it will only make a dent in Lesbos' overcrowding problem given that the island receives almost as many new people per day as the entire capacity of the ferry.
While sending ferries and funds would ease the burden off the Greek islands in the interim, Day iterated that the larger issue was even if people made it to Athens, they were not guaranteed asylum in another country.
"[The] overall majority of our caseload are bona fide refugees, and they should be afforded safe passage," said Day.
FOR FREE to continue reading
✔️ Unlock the full content of International Business Times UK for free
offer available for a limited time only
✔️ Easily manage your Newsletters subscriptions and save your favourite articles
✔️ No payment method required
Already have an account?
Log in
© Copyright IBTimes 2023. All rights reserved.