Green Bay Packers vs. Indianapolis Colts 2016: TV Channel, Live Stream Info, Start Time, Early Preview For Hall Of Fame Game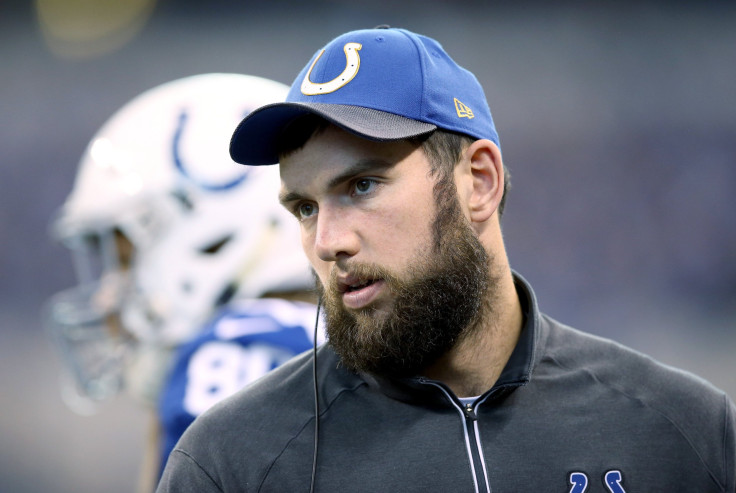 As the 2016 Pro Football Hall of Fame class prepares for induction, the Green Bay Packers and Indianapolis Colts will get their first taste of the preseason and see where their early training camp work and unproven players stand Sunday night at Fawcett Stadium in Canton, Ohio.
While each side prepares for the unusual five-game preseason slate, compared to every other team's four, reason would dictate Colts head coach Chuck Pagano and Packers boss Mike McCarthy each holding back their regular starters in order to avoid injury. Green Bay knows the dangers of the preseason all too well after receiver Jordy Nelson suffered a torn ACL last year and missed all of the regular season.
However, Pagano has other plans, saying Monday to reporters: "Everybody is going to play."
How much top Colts like quarterback Andrew Luck, his offensive line, and running back Frank Gore actually play, will likely be limited and Pagano should hold them back after only a series or two. The same can also be said of Green Bay's Nelson, quarterback Aaron Rodgers, and running back Eddie Lacy to name a few.
Instead, the preseason will serve as proving grounds for each squad's rookies and may flesh out the early stages of several position battles.
For the Colts, safety must be a concern after Clayton Geathers broke his foot in the offseason and rookie Andrew Williamson reportedly suffered a season-ending knee injury. Veteran Mike Adams and rookie T.J. Green, who back to practice on Monday after a strained left calf kept him out several days, have moved up the depth chart to first-team. Adams is a proven starter at the NFL level, but the former Clemson Tiger Green could get extended playing time. He recorded 95 tackles, 5.5 of which were for a loss, along with 1.0 sack in his final season with the Tigers.
Indianapolis will also turn to its five rookie offensive lineman. First-round draft pick and former Oklahoma center/guard Ryan Kelly is dealing with a shoulder injury, which shifted right guard Jonotthan Harrison over and put rookie Austin Blythe on deck. Meanwhile right tackle Denzelle Good has overtaken Hugh Thornton for starting duties for now.
McCarthy, on the other hand, seems to be most concerned with how his Packers play and their fundamentals.
"This is not going to be a real scheme focus for us," McCarthy said. "We're going to go to Canton and get our fundamental production off the ground. We'll have a personnel evaluation that hopefully we'll be able to do us in the regular season."
The Packers are also dealing with some injuries on both sides of the ball. Just before training camp began, Green Bay placed six players on the PUP (physically unable to perform) list: Nelson, tight end Jared Cook, receiver and return Ty Montgomery, guard T.J. Lang, center Corey Linsley, and linebacker Sam Barrington.
Only Lang, who is dealing with a shoulder injury, has been able to rejoin practice, but Linsley's potential absence against the Colts opens up chances for rookie lineman Josh James and Jacob Flores. James is a former All-American tackle for Carroll College who went undrafted but was immediately signed by the Packers after the draft while Flores also went undrafted out of Dartmouth.
Nelson's injury, to his left knee and not the surgically repaired right, should also give more reps and targets to receiver Davante Adams. Though he's failed to live up to expectations his first two years in the league, Packers offensive coordinator Edgar Bennett gave Adams some praise for his work camp thus far.
"He continues to improve, but like all of our guys, it's about being more consistent," Bennett said of Adams to the Packers official site. You see him improving his overall route-running. Those extra meetings with Aaron, with Luke, it's about seeking out our advice in how to get better, how to run a route better, and ultimately making the play."
Time: Sunday, 8 p.m. ET
TV Channel: ESPN
Live Online: ESPN3
© Copyright IBTimes 2023. All rights reserved.