Growth Interrupted: USAID Tackles Gang Violence And Crime In El Salvador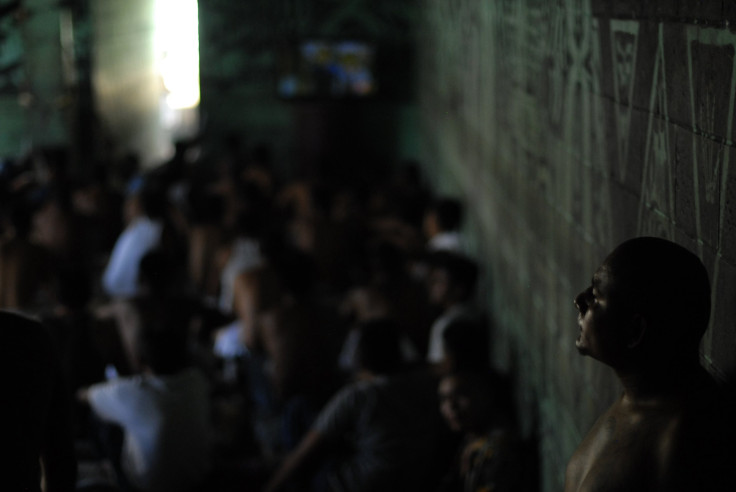 USAID is implementing a $42 million program to address gang violence and drug-related crime in El Salvador that have contributed to the second-highest homicide rate in the world and continue to be major impediments to economic growth.
The U.S. government agency's program is a five-year partnership with five local municipal councils -- funded $20 million by USAID and the rest by its local partners -- aimed at increasing security, mitigating conflict and promoting economic development in some of El Salvador's most dangerous communities.
"We're emphasizing the importance of social prevention through private-public partnerships, carrying out programs that prevent crime and strengthen communities," said Mark Feierstein, assistant administrator for USAID's Latin America and the Caribbean bureau.
"Crime and violence [in El Salvador] are the leading obstacles to economic growth," he added. "As a development aid agency, we can't be successful without addressing those issues."
El Salvador's economy has stagnated for the past three years with an average GDP growth at around 1.5 percent, an issue USAID aims to address by removing societal barriers to growth.
Through partnering with municipal councils -- consisting of local government, community organizations, churches and businesses -- USAID plans to expand programs for youth education, workforce training and conflict mediation, as well as to promote small and medium business enterprises.
A major focus is reaching out to Salvadorian youth who face the pressures of engaging in criminal activities amid a culture of violence and limited economic opportunities.
According to the most recent figures from the United Nations Office on Drugs and Crime, El Salvador's homicide rate was 69.2 per 100,000 persons in 2011, second only to Honduras, where the rate was 91.6.
Much of this violence has been attributed to not only local gangs, but larger and more organized groups like the Mara Salvatrucha gang, or MS-13, which was designated a transnational criminal organization by the U.S. Treasury Department last October.
More recently, homicides have begun to subside amid a truce between the MS-13 and major rival gang M18, though rates of violent crime and extortion continue to persist, especially due to the increasing cooperation of these gangs with Mexico's drug cartels.
In the past, Salvadorian authorities focused on aggressive policing tactics and mass arrests of suspected gang members, but such policies have failed to achieve any greater security.
"El Salvador has moved away from heavy-handed law enforcement, which didn't work and was counterproductive," said Feierstein.
Geoff Thale, program director for Central America at the Washington Office on Latin America, a U.S.-based NGO that researches American foreign policy in Latin America and advocates for human rights, agrees that the solutions to El Salvador's crime problem need to be community-based and focused on prevention rather than punishment.
Thale's overall view of the USAID initiative that focuses on public-private partnerships is taking the right approach.
"I think it [USAID's program] reflects some serious thought about what the right way to handle this issue [of crime in El Salvador]," Thale said. "It's great, but there's lots more to be done."
Through achieving greater public security, USAID hopes to encourage more economic development and encourage foreign investment in El Salvador.
Some sector's the agency believes have potential for growth are service industries such as tourism and IT support, as well as production industries like food processing, agriculture, plastics and pharmaceuticals.
Thale pointed out that current labor conditions in El Salvador are poor and that any future economic development should also work toward increasing equity for Salvadorian workers.
"There is a danger of viewing a business-friendly climate as the solution [for economic growth]," Thale said, referring to policies that favor more deregulation of the private sector without focusing on strengthening state institutions tasked with monitoring business practices.
"It's not about more regulation, necessarily, but making the regulatory environment more clear and transparent," Thale added.
The International Reach of the MS-13
Crime in the Central American country has also taken on a broader international scope with the expansion of the MS-13 from Central America up through the U.S. and Canada.
"U.S. concerns about gangs have accelerated as the Mara Salvatrucha (MS-13), a particularly violent group with ties to Central America, has increased its presence and illicit activities in the United States," wrote Clare Ribando Seelke, a specialist in Latin American Affairs at the Congressional Research Service, in a Jan. 28 report.
"Policy-makers in countries throughout the region, including in the United States, are struggling to find the right mix of suppressive and preventive policies to confront the gang problem," she added. "Most agree that a comprehensive, regional approach to gangs is necessary to prevent further escalation of the problem."
El Salvador's gang problem is the result of multiple factors, though it has a direct correlation to gangs in the U.S.
The MS-13 started out as a street gang within the Salvadorian immigrant community in Los Angeles during the 1980s.
The period coincided with a wave of illegal immigration and asylum-seeking from El Salvador, which was embroiled in civil war from 1979 to 1992.
Many gang members were deported back to El Salvador after the conflict ended, which ultimately had the unintended consequence of expanding the group into an international criminal organization that has expanded into drug trafficking and often serving as local enforcers for larger groups like Mexico's Zetas and Sinaloa cartels.
There are an estimated 30,000 members throughout Central and North America with some 20,000 based in El Salvador, including the gang's leadership.
FOR FREE to continue reading
✔️ Unlock the full content of International Business Times UK for free
offer available for a limited time only
✔️ Easily manage your Newsletters subscriptions and save your favourite articles
✔️ No payment method required
Already have an account?
Log in
© Copyright IBTimes 2023. All rights reserved.