Haaland Shows Again He Is Future Ballon d'Or Winner After Breaking Messi, Ronaldo's Special Record
KEY POINTS
Haaland is the first-ever teenager to score 40 or more goals in a single season
Not even Messi and Ronaldo managed to do so
Haaland needed just four seasons to achieve the feat
Erling Haaland has recently broken Lionel Messi and Cristiano Ronaldo's record. The striker, who scored in Dortmund's 4-0 win over Schalke this weekend, has better goal stats this season than Ronaldo and Messi's numbers at his age.
Before leaving the Austrian side RB Salzburg this January, the striker had netted 28 goals in as many as 22 matches for them this season. Haaland has already scored 13 goals, across competitions, for Dortmund in the ongoing 2019-20 campaign.
At just 19 years, nine months and 23 days, Haaland – with a tally of 41 goals in 2019-20 season – Haaland is the first soccer player, on this planet, to get to 40 or more goals for the first time in a single season as a teenager.
When Ronaldo first scored 40 or more goals in a campaign, he was aged 23 years, three months, and six days. He clinched the feat with Manchester United when he had netted 42 goals during the 2007-08 campaign. It took the Portuguese seven seasons to do so in comparison to Haaland's four seasons.
Ronaldo's record was broken by his arch-rival Messi, who had netted 40 or more goals in a single campaign when he was aged 22 years, 10 months and six days. The Barcelona skipper bagged the record during the 2009-10 season when he scored 47 goals. Even Messi took longer to score 40 or more goals in a single season as he needed two campaigns more than Haaland's four.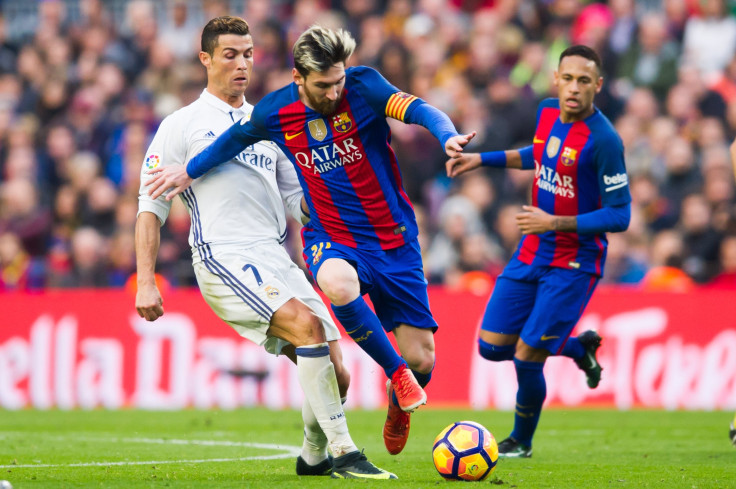 Other notable players such as Robert Lewandowski and Pierre-Emerick Aubameyang managed it at 27, Liverpool's Mohamed Salah, and England's Harry Kane were quicker to reach the milestone at 25 and 24 respectively, and Messi's Barca teammate, Luis Suarez at 23, as reported by Marca.
These numbers are the testimony to the fact that Haaland is tipped to be the future Ballon d'Or winner along with the likes of France's Kylian Mbappe and Brazil's Neymar.
While Germany's Bundesliga has resumed after a break of nearly two months due to the coronavirus pandemic, other top-flight soccer leagues such as the Premier League, La Liga, and Serie A are yet to restart.
Dortmund, who are four points behind Bundesliga leaders Bayern Munich can expect more fireworks from Haaland as the striker believes he is yet to return to his best, post the long break, and that can happen in the coming days. "I'm not the same. I have not been playing games, as you say, for seven weeks," the Norwegian said after Dortmund's win over Schalke.
© Copyright IBTimes 2023. All rights reserved.