Hakeem Kuta: Bronx Teen Who Fell From Building After Evading NYPD Dies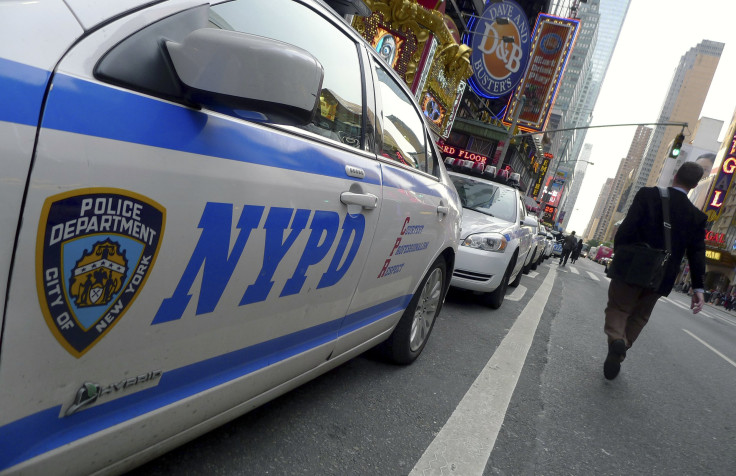 A 17-year-old New York City boy has died from injuries suffered in a 60-foot fall while fleeing police, the New York Daily News reports. Hakeem Kuta had been on life support at St. Barnabas Hospital in the city's Bronx borough since Thursday night.
That evening, Kuta and several friends were smoking marijuana in the lobby of a building in the Bronx neighborhood of Mott Haven, police said, when a neighbor's complaint triggered the arrival of four officers. Kuta and a 14-year-old friend scurried up a staircase to the roof, with cops giving chase, the Daily News reported.
On the rooftop, the youths headed toward an adjoining building, and Kuta jumped over a three-foot wall, without noticing a gap between the two structures. As Kuta slipped over the edge of the building, his younger friend grabbed hold of his jacket, dangling him six stories above the ground. Rookie Officer Edmundo Rivera tried to grab the younger boy who, according to a police statement, was starting to lose his footing. At that point, the 14-year-old lost his grip, and Kuta fell.
Last November, the New York City Police Department began issuing summonses instead of arresting individuals caught with 25 grams or less of marijuana. Mayor Bill de Blasio said he pushed for that change over concerns that such arrests disproportionately harmed blacks and Latinos in the city. However, at a news conference last month, NYPD Commissioner Bill Bratton said that a recent uptick in homicides could be attributed to violence related to marijuana.
"The seemingly innocent drug that's being legalized around the country," Bratton said. "In this city, people are killing each other over marijuana."
Interviewed by the New York Times on Friday, Eugene O'Donnell, a professor at John Jay College of Criminal Justice, said the incident highlighted how police actions can lead to unintended tragedies. "That's why it's so important to get the police mission right-sized, and why it's so important to have a police footprint no bigger than it has to be," he said. "Kids have warrants; kids have mental health issues; kids are scared."
© Copyright IBTimes 2023. All rights reserved.