Hank The Cat Releases New Attack Ad For Virginia Senate Campaign: 'Vote The Humans Out' [VIDEO]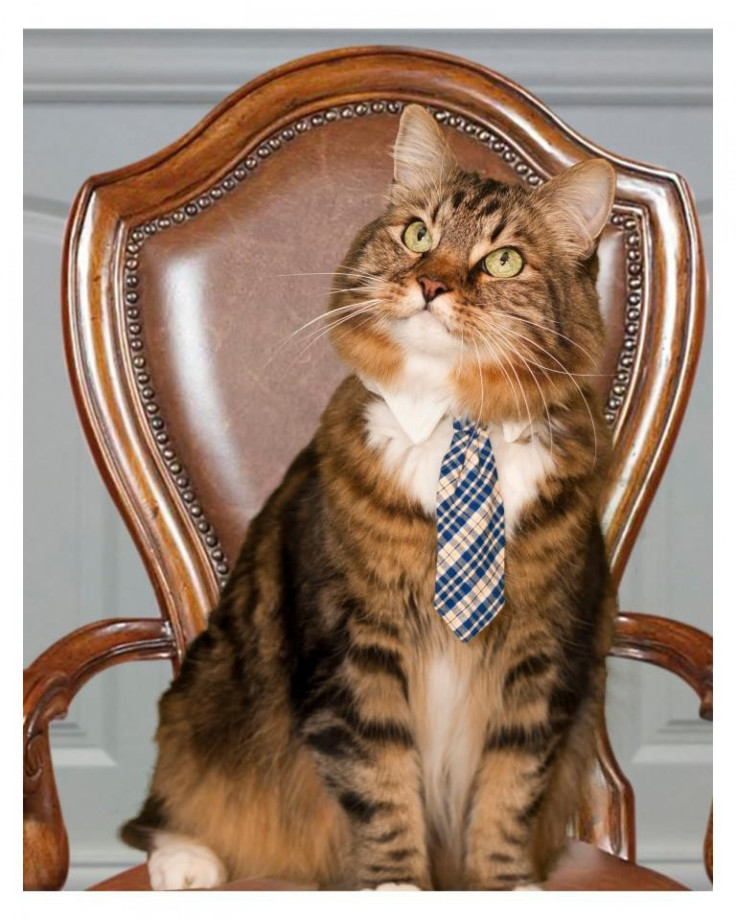 Hank The Cat released a new ad as part of his campaign for the Virginia Senate seat, and its message is clear: The humans don't deserve the job. (Check out the video below).
"It's OK to make a change. It's OK to vote the humans out," a campaign video released by the feline politico says. "It's OK to elect Hank for Senate."
The whiskered candidate is "running" for a seat the seat being vacated by Sen. James Webb, D-Va., against two former governors, Republican George Allen and Democrat Tim Kaine. The feline last overtook his opponent Kaine in Facebook "Likes" back in March, but the former governor eclipsed Hank by just over 1,000.
"Our representatives came to Congress with big plans," the ad says. "What did we get? The brink of financial default. Important legislation ignored and forgotten. A national credit downgrade for the first time ever. And the most unaccomplished Congress in history.
"They tried. You tried. It's OK to make a change."
Hank's platform focuses on "creating jobs, spay and neuter programs with animal rescue groups, and making politics more civil," according to his Web site.
Hank will host a Q&A from 5-8 p.m. on Aug. 18 at Fairfax County's Beulah Park, with free hotdogs and hamburgers.
© Copyright IBTimes 2023. All rights reserved.
FOLLOW MORE IBT NEWS ON THE BELOW CHANNELS