Hannah Graham Body Found: Test Confirms Remains Belong To Missing UVA Student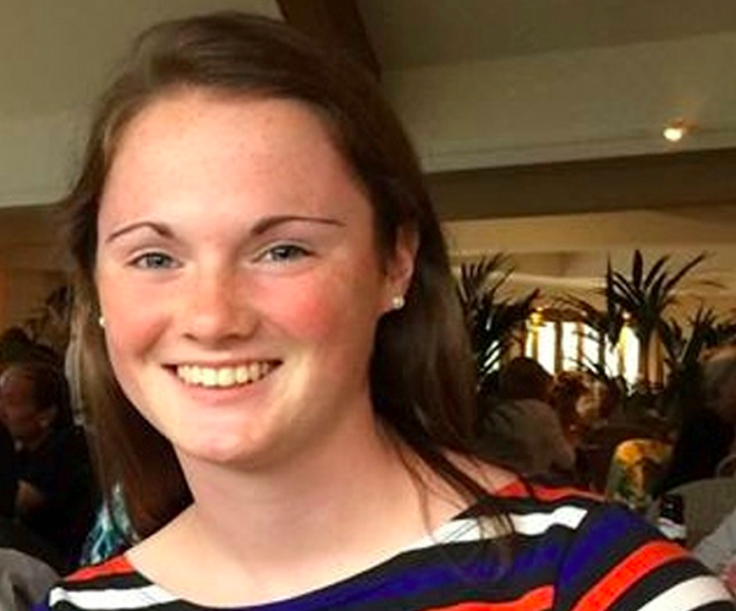 The human remains found during the search for Hannah Graham were identified Friday as belonging to the 18-year-old University of Virginia student who disappeared on Sept. 13. The remains were discovered Saturday at an abandoned property near Old Lynchburg Road in Albemarle County, less than 10 miles from where Graham was last seen.
Graham's family released a statement Friday thanking authorities for their efforts.
"When we started this journey together we all hoped for a happier ending. Sadly that was not to be," Hannah Graham's parents, John and Sue, said in the written statement. "Put simply, Hannah lit up our lives, the lives of our family and the lives of her friends and others who knew her. Although we have lost our precious Hannah, the light she radiated can never be extinguished."
Graham was last seen at the Downtown Mall in Charlottesville on Sept. 13. Police were tipped off when landscaper Bobby Pugh noticed buzzards sitting on top of an abandoned home on Sept. 23. Volunteers showed up to the property 18 days later, where they found skeletal remains.
Jesse Matthew, the suspect in Graham's disappearance, was indicted Monday on an unrelated 2005 sexual assault charge in Fairfax County, Virginia. He is charged with attempted capital murder, abduction and sexual penetration with an object in the earlier case.
The victim, who was 26 at the time of the incident, was referred to as "R.G." in court papers, the news site said. Matthew "did feloniously, willfully, deliberately, intentionally and with premeditation attempt to kill R.G. in the commission of or subsequent to an abduction with the intent to defile," the indictment states.
Matthew was arrested Sept. 24 on a Texas beach after he fled Virginia. He was later extradited back and remains behind bars. A preliminary court hearing is scheduled Dec. 4, the news site wrote.
Matthew may be linked to a number of unsolved homicides and disappearances in the area. He also has been tied to the abduction and murder of Morgan Harrington, who disappeared in 2009, after police found a "forensic link." Despite that connection, Matthew has not been charged in the Harrington case, ABC News said.
© Copyright IBTimes 2023. All rights reserved.