'Harry Potter And The Cursed Child' Does Not Herald New Phase Of Stories, JK Rowling Says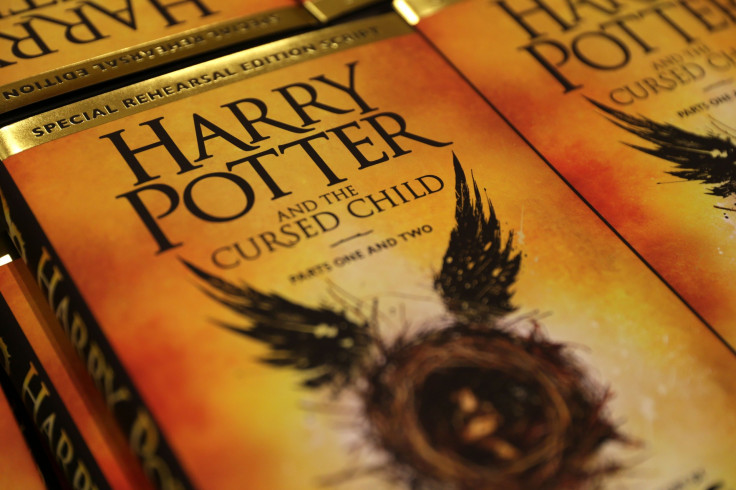 Does the stage play "Harry Potter and the Cursed Child" — and the publication of its script — herald a new phase of stories? No, J.K. Rowling — creator of the boy wizard — said Saturday, in comments that are sure to disappoint diehard Potterheads.
"He goes on a very big journey during these two plays and then, yeah, I think we're done. This is the next generation, you know," Rowling told Reuters during an interview at the play's premiere in London. "So, I'm thrilled to see it realized so beautifully but, no, Harry is done now."
The British writer, whose seven Harry Potter books have sold over 450 million copies worldwide since 1997 and have been adapted into eight movies, also said that she found it easy to put her creation onstage thanks to the vision for the show.
"[It] chimed perfectly with the material I had about the next generation and I could see it would work perfectly," Rowling told Reuters. "So, I never wanted to write another novel, but this will give the fans something special."
"Harry Potter and the Cursed Child" — the eighth instalment of the wildly successful fantasy series — premiered at the Palace theater on Saturday afternoon after nearly eight weeks of previews.
The two-part play, which stretches over five hours, is based on an original new story by Rowling, Jack Thorne and director John Tiffany. Its story picks up the plot years after the events in the seventh book "Harry Potter and the Deathly Hallows" unfold, and follows Potter — who is now "an overworked employee of the Ministry of Magic, a husband and father of three school-age children" — his friends Ron and Hermione, and their children — who are now heading off to the Hogwarts School of Witchcraft and Wizardry.
The script of the play was released at 12:01 a.m. on Sunday in the U.K., and bookshops around the world hosted late night "Potter parties" to allow fans to grab a copy.
"Our pre-orders have exceeded six figures - numbers we haven't seen since the last Harry Potter book and we fully expect 'Harry Potter and the Cursed Child' to be our best-selling book of the year," a spokeswoman for the British book retailer Waterstones told the BBC.
© Copyright IBTimes 2023. All rights reserved.