'Hauntingly Powerful' Video Shows Violinist Playing In Ukraine Bomb Shelter As Russia Invasion Continues
KEY POINTS
Violinist Vera Lytovchenko performed the Ukrainian folk song "Nich Yaka Misyachna" ("The Night is So Moonlit")
She played for fellow Kharkiv residents taking cover from the Russian bombing
Her wartime performance has since gone viral on Twitter
A woman in the besieged Ukrainian city of Kharkiv played the violin for her fellow residents while they were taking cover from Russian shelling inside a basement.
Violinist and teacher Vera Lytovchenko was captured on video performing the Ukrainian folk song "Ніч яка місячна" ("Nich Yaka Misyachna"), which translates into English as "The Night is So Moonlit," for displaced Kharkiv residents inside a bomb shelter, The Guardian reported.
"It was very difficult to play and think about something that wasn't war. But I decided I must do something," Lytovchenko was quoted as saying by the outlet.
She was inspired to play after she saw on social media one of her students performing a solo Bach Largo in a makeshift bomb shelter as a way to show her friends and colleagues that she was still alive, a report by The Strad said.
Lytovchenko's crowd in the cellar reportedly cried following her performance of the song.
"They forget about the war for some moments and think about something else," the violinist said.
Lytovchenko's wartime performance has since gone viral on Twitter.
"So hauntingly powerful within such a tragic setting. [Russian President Vladimir] Putin can never destroy our talent and art. With love from a bomb shelter in Kyiv," a Twitter user said.
"Chills. Powerful and completely heartbreaking. May this nightmare soon be over. May you walk out of the bomb shelters and once again meet your loved ones. May your hearts be filled with hope and peace in believing that this too shall pass," another one wrote.
In response to the attention her video received, Lytovchenko said she was mainly interested in the reactions of her friends and colleagues on Facebook because that was how she would know if they were still alive.
The violinist also said that she will stay in Kharkiv to help rebuild the city.
"This is my land. I want to help rebuild the city with my own hands. I don't need pity. I don't need to complain. I just need the bombing to stop, then we will rebuild. I need the war to end," she said.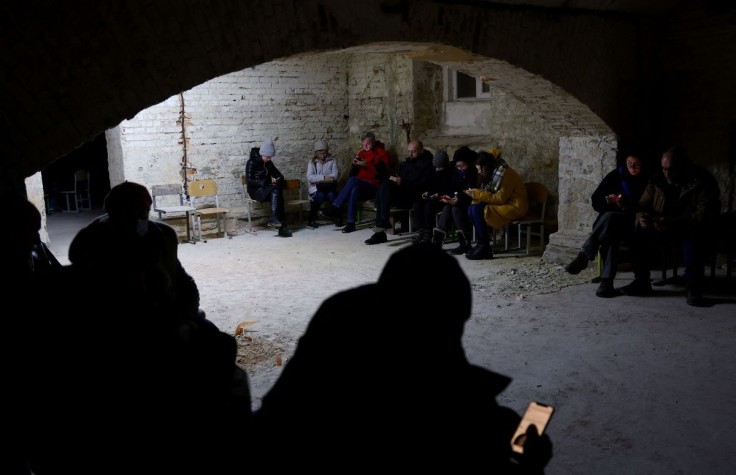 © Copyright IBTimes 2023. All rights reserved.