'He Reminds Me Of Ronaldo At That Age,' Dimitar Berbatov Hails Manchester United Forward Mason Greenwood
KEY POINTS
Dimitar Berbatov says Greenwood alongside Neymar and Mbappe are future stars
Greenwood has scored three goals in the last two games
He is slowly becoming an integral part of the current Man Utd side
Dimitar Berbatov, one of the greatest players from Bulgaria, has said Manchester United's Mason Greenwood reminds him of Cristiano Ronaldo when the Portuguese striker was in his teens.
Berbatov, who played for clubs such as Man Utd and Tottenham, has also tipped Greenwood alongside Neymar and Kylian Mbappe to take over the charge in soccer after legends Lionel Messi and Ronaldo retire.
In the first half of the 2019-20 season, which was before the coronavirus break, Greenwood hardly got to start matches but with the limited opportunities, the 18-year-old forward caught everyone's attention by delivering impressive performances time and again.
Ever since the Premier League has returned after the three-month break, Greenwood has been on a different level of brilliance on the field. Man Utd have played six games since Premier League's restart June and Greenwood has started four of those matches. In the last six matches, Greenwood has scored five goals including three from the last two fixtures that were against Bournemouth (two goals) and Aston Villa (one goal).
Watching the teenage sensation deliver time and again, England fans and pundits are excited about the future and former Man Utd striker Berbatov has admitted that he believes Greenwood is among the few players at present who have the capability to touch heights in soccer.
In an interview with Betfair, the former Bulgarian captain spoke about the future stars and Ronaldo and Messi's end.
"It will be one of the saddest days in world football when Ronaldo finishes playing, even those who dislike him will appreciate him. The day will come, but hopefully not for some time yet. When he's finished, other players will come, even Pele and Maradona were eventually replaced- life is a circle. We have Neymar, Mbappe, Greenwood, and other young players that can hopefully reach the highs of Ronaldo and Messi, as unbelievable as that may seem," Berbatov told Betfair.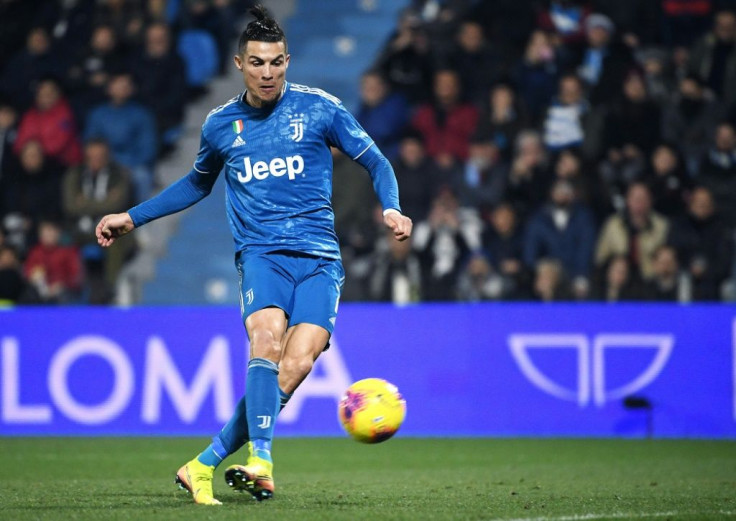 Berbatov, who bagged the Premier League Golden Boot with the Red Devils for the 2010-11 season, further added in the interview he is very impressed with Greenwood, who has netted 16 goals for Man Utd across all competitions in the ongoing campaign.
"Greenwood has really impressed me. He always gets his shots on target, and he has two good feet, not just his left. He's well on the way to being a really good player, what he's shown is unbelievable. He reminds me of Ronaldo at that age, especially with his self-belief and confidence to take players on. They also share quickness and sharpness, he's in a great position for his age, and as I said, he's embraced the opportunity," Berbatov added in his interview with Betfair.
© Copyright IBTimes 2023. All rights reserved.