Heartbreaking Trade Package That Could Bring Home Phoenix's First NBA Title
KEY POINTS
Winning a title comes with some necessary evils as the Phoenix Suns are about to learn
Kevin Durant named the Suns as one of his preferred destinations this offseason
The Suns will need to part with some of their fan-favorite players in order to entice the Nets
Winning an NBA title comes with moves that can be seen as a high risk, high reward situation, and it is something that is currently gripping the Phoenix Suns fanbase after news came out that Brooklyn Nets star Kevin Durant wants out of the franchise.
Shams Charania of The Athletic first broke the news on social media, and it was later confirmed by NBA insider Adrian Wojnarowski that he is eyeing only two teams this offseason: the Suns and the Miami Heat.
The question in mind right now is what assets can the Suns offer that could entice the Nets to trade for Durant.
Here is what could be the likeliest trade package for Durant:
Phoenix Suns receive:
Brooklyn Nets receive:
C Deandre Ayton
F Jae Crowder
F Torrey Craig
F Cameron Johnson
G Cameron Payne
This hypothetical trade package was through the ESPN trade machine, and while it was deemed to be successful, it has not taken into account finer details like Deandre Ayton doing a sign-and-trade that could lessen the players the Nets take from the Suns.
It will break Suns fans' hearts to see the aforementioned names be moved, but it comes with a greater shot at winning an NBA title with a young superstar entering the prime years of his career in Devin Booker and an aged point guard in Chris Paul who looked every bit of 37 in the 2022 playoffs.
Of these players, Suns fans would most likely be saddened by the departure of Cameron Johnson and Cameron Payne since they have etched their names in their memories.
Johnson has shown flashes of greatness as a third-option scorer in recent times, which featured his career-high 38-point explosion plus a game-winner against the New York Knicks and his 2021 NBA Finals dunk over PJ Tucker.
As for Payne, he was a major piece of their run in the 2020 NBA Orlando Bubble as he filled in the backup point guard role at the time and was a crucial piece as well in their first NBA Finals appearance since 1993.
The inclusions of Jae Crowder and Torrey Craig are necessary evils to help match the salaries.
All in all, fan favorites must be moved by the Suns' front office if they are to have a realistic shot at outbidding the Heat for Durant's services.
It should also be mentioned that Johnson can be removed from the deal and replaced with any of the Suns' own draft picks as they have full control of them from 2023 to 2029.
After a decade of being the laughingstock of the league in the 2010s, the Suns have risen back to relevance and could see more high-value players coming their way this time around.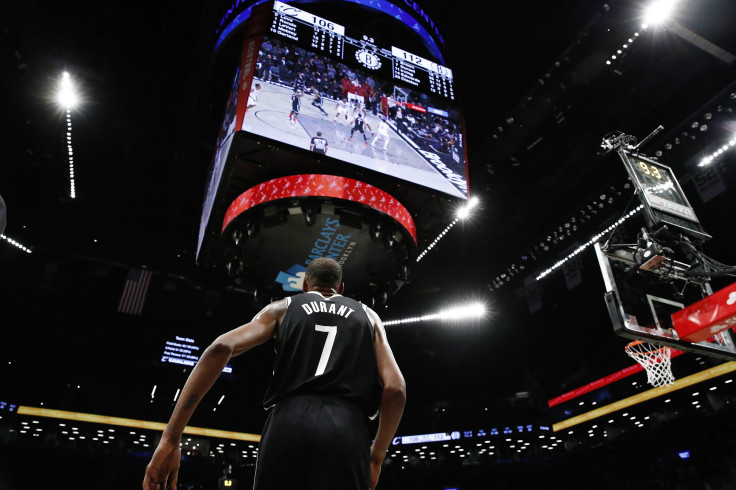 © Copyright IBTimes 2023. All rights reserved.