NBA Rumors: More Atlanta Hawks' Trades Coming After Dejounte Murray Deal?
One year removed from nearly reaching the NBA Finals, the Atlanta Hawks are making significant moves in an attempt to build a championship-caliber roster. The team has reportedly agreed to acquire Dejounte Murray from the San Antonio Spurs, and another trade could be on the way.
Atlanta has discussed trading John Collins, according to ESPN's Adrian Wojnaroski, who expects more changes to the Hawks' roster. Collins averaged 16.2 and 7.8 rebounds for Atlanta last season in the first year of a five-year, $125 million contract.
Collins has been in trade rumors at various points over the last couple of seasons. The forward was linked to the Sacramento Kings before the 2022 NBA Draft. The Portland Trail Blazers, Boston Celtics and Brooklyn Nets all had some level of interest in Collins, but no team has come close to acquiring him, according to Bleacher Report's Jake Fischer.
There have been rumors that the Hawks could make an upgrade at center. With the Phoenix Suns seemingly unlikely to retain Deandre Ayton, Atlanta is viewed as a possible destination for the free agent in a sign-and-trade. Clint Capela might be sent to the Suns as part of a deal.
Atlanta has also been considered to be a possible landing spot for Rudy Gobert. The Utah Jazz might be willing to move the veteran after another early playoff exit. Atlanta allowed more points per possession than 25 teams last season. Gobert has won three of the last five NBA Defensive Player of the Year awards.
Murray should provide a boost to Atlanta's defense. The 25-year-old was the steals leader in 2021-22 and made his first All-Star team. The Hawks parted with three first-round draft picks and Danillo Galinari in exchange for Murray.
Trae Young was a 2022 All-NBA Third-Team selection. Young averaged 28.4 points and 9.7 assists per game. His 46.0% field-goal shooting and 38.2% three-point shooting were career highs.
Atlanta reached Game 6 of the 2021 Eastern Conference Finals behind Young's postseason heroics. The guard scored at least 30 points in eight of 16 playoff games.
The Hawks were eliminated by the Miami Heat in five games in the first round of the 2022 playoffs.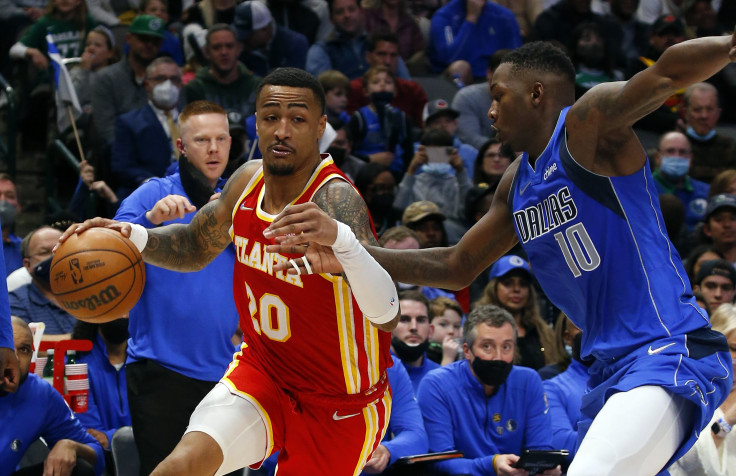 © Copyright IBTimes 2023. All rights reserved.