Heat Coach Hailed For Great Team Management Despite Losing 3-0 Series Lead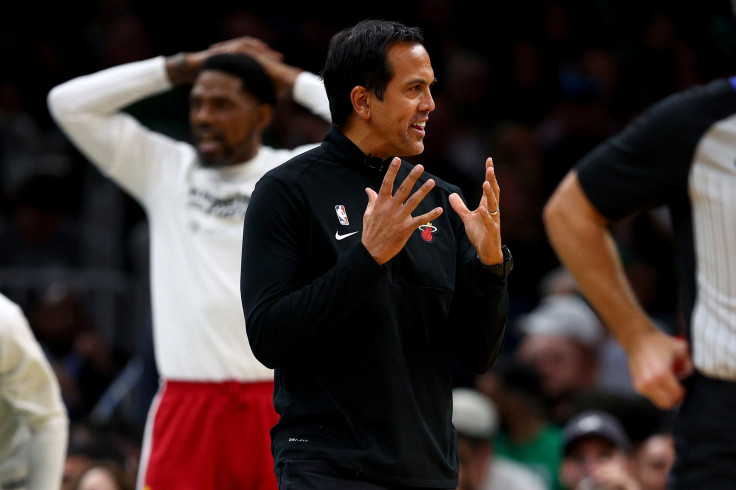 KEY POINTS
Erik Spoelstra was hailed as one of the best coaches in the NBA by a veteran journalist
Spoelstra was lauded for turning undrafted players into efficient cagers
The Miami Heat is unfazed by the Boston Celtics' comeback and is eyeing an all-important Game 7 win
There is no doubt that Miami Heat coach Erik Spoelstra will go down as one of the best coaches in the NBA. But before all that, there is the business to take care of – which is to tow the South Beach squad to the NBA Finals.
In the first three games of the Eastern Conference Finals, it appeared that Miami was well on its way to the 2023 NBA Finals to face the Denver Nuggets. It was a surprise to many considering the Celtics and the Lakers were initially favored to make it to the last dance of the season.
But the Lakers were swept. The Celtics appeared destined to have the same fate until they made a push that allowed them to rack up three straight wins and force an all-important Game 7 back in Boston Monday.
Whether or not the Celtics can achieve the feat of coming back from a 0-3 series deficit and shame the Heat for botching a 3-0 lead remains to be seen. But as far as Spoelstra is concerned, it isn't over until it's over.
In the post-game, Spoelstra pointed out how the series has been a tough one for both teams. Heading into Game 7, he vowed that although he doesn't know how they are going to do it, they will emerge victorious Monday.
"Ideally you'd think, you'd hope, you do the right things. That thing just bounced a different way, it's the only place it could've bounced to hurt us... Look, this is the way this season has been. This is one hell of a series and at this time right now, I don't know how we are going to get this done, but we are going to go up there and get it done," the 52-year-old said, via NBA on TNT, after Game 6 Saturday.
Win or lose, there is no denying that the Filipino-American has proven himself as one of the best coaches the NBA has ever seen.
When he spoke with PTV Sports PH Plus, Lindy's Pro Basketball Annual senior editor Roland Lazenby hailed Spoelstra as one of the best coaches in the NBA right now.
"The development and the preparation of these undrafted players, his longtime partnership with Pat Riley... I just think he is the best coach in the NBA," the veteran writer said of Spoelstra.
"There are some good coaches in the NBA. That's not a slight at others. I just think that... the values and standards he sets, he doesn't do it with anything but the best mind, the best intentions [and] the best standard. He is not pretentious in any way," Lazenby added.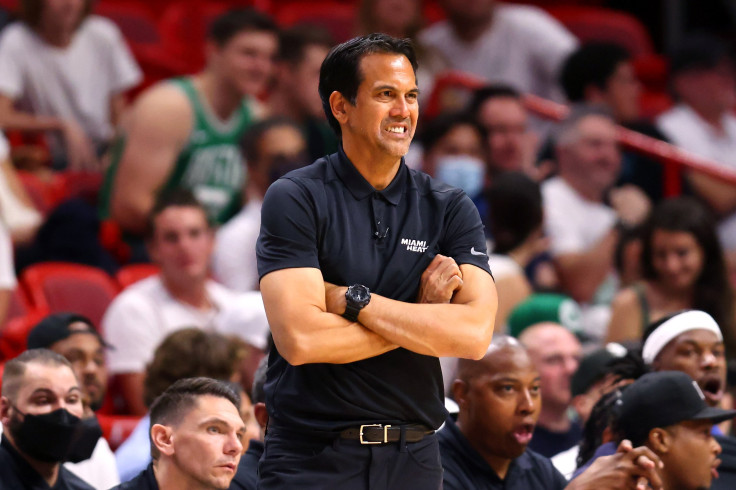 © Copyright IBTimes 2023. All rights reserved.