Hepatitis Surging Among IV Drug Users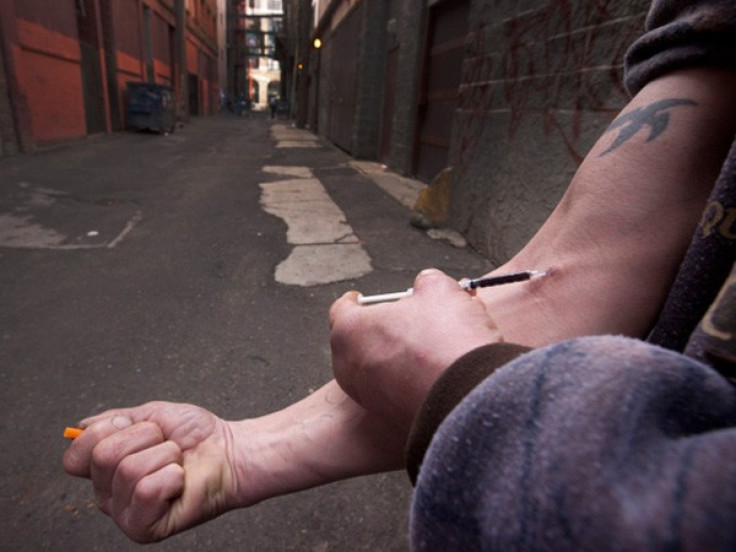 More than 11-million drug users around the world have contracted hepatitis, raising calls for action among the global medical community.
According to the scientific journal Lancet, experts estimate that about two-thirds of drug users have been exposed to hepatitis-C, while approximately one-in-ten have hepatitis-B
Only a very small portion of these people are receiving anti-viral drugs to treat their condition.
Hepatitis often leads to cirrhosis, liver failure and liver cancer.
Rates of hepatitis-C infection among injection drug users ranged from 60 to 80 percent in 25 countries and exceeded 80 percent in 12 other countries.
The highest such rates were seen in Mexico (97 percent), Thailand (90 percent), the Netherlands (86 percent), Pakistan (84 percent), Portugal (83 percent), Italy (81 percent), Spain (80 percent), Norway (76 percent), Germany (75 percent), France (74 percent), United States (73 percent), China (67 percent), and Canada (64 percent).
Somewhat lower rates were found in Australia (55 percent), New Zealand (52 percent), and the United Kingdom (50 percent), according to the research.
The countries which are thought to have the greatest number of injection drug users infected with the hepatitis-C virus are China (1.6 million), the United States (1.5 million) and Russia (1.3 million).
"The public-health response to blood-borne virus transmission in injecting drug users has mainly centered on HIV," said the researchers, who are headed by Louisa Degenhardt of the Centre for Population Health, Burnet Institute, Melbourne, Australia; and Paul Nelson from the National Drug and Alcohol Research Centre at the University of New South Wales.
"Maintenance and strengthening of the response to HIV in injecting drug users remains crucial, but the significance of viral hepatitis needs to receive greater attention than it does at present."
Rates of hepatitis-B infection among drug users ranged from 5 to 10 percent in 21 countries; and in excess of 10 percent in 10 countries.
The highest rates were found in Vietnam (20 percent), Estonia (19 percent), Saudi Arabia (18 percent) and Taiwan (17 percent).
Moreover, only 20 percent of newborns around the globe are vaccinated against hepatitis-B at birth.
According to BBC, Dr. Joseph Amon, of Human Rights Watch in New York, commented: "This study provides us with a first step and powerful data to draw attention to the problem of viral hepatitis in people who use drugs. The next step is to challenge governments to act, and hold them accountable for implementation of rights-respecting and evidence-based programs."
Among the five principal viruses that cause hepatitis – A, B, C, D. and E. Hepatitis-B is the most common -- it can be passed to an infant from its mother; or contracted by injection drug users.
Hepatitis-C can be spread primarily by using unsterile needles or, more infrequently, by unsafe sex.
Degenhardt and Nelson added: "Efforts to prevent, treat, and reduce harms related to liver disease in [injection drug users] are essential -- especially in situations in which HIV has successfully been prevented or managed -- because the large numbers of [injection drug users] infected with [hepatitis-C virus] and significant morbidity resulting from this infection mean that the health and economic costs of [hepatitis-C virus] transmitted by injected drug use might be as high as (or higher than) those of HIV. Nonetheless, [hepatitis-C virus] treatment is underused. Part of the reason for this neglect is the high cost, which will remain a substantial barrier to increasing of treatment coverage in low-resource settings until costs are reduced."
© Copyright IBTimes 2023. All rights reserved.