Here Are Some Of The Biggest Ripoffs And Best Deals On Photo Ops And Autographs At New York Comic Con 2013 [PHOTOS]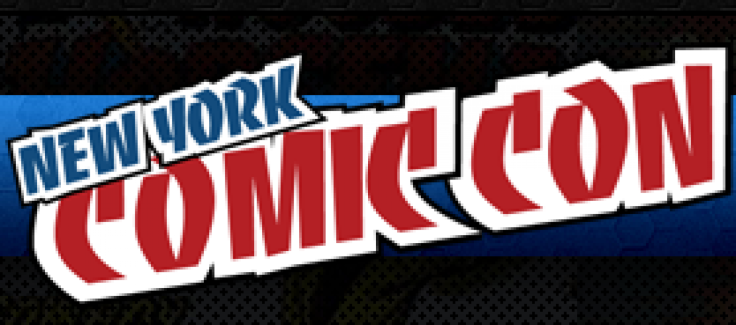 Like it or not, New York Comic Con 2013 is about business. Sure, there's the celebration of several geek subcultures, but the dark side of New York Comic Con is covered by a veil of dead presidents printed on green paper.
However, it doesn't take a genius to figure out which outfits at this year's New York Comic Con are simply out to get as much of your money as possible, and which are reasonable and wallet-friendly. We saw several opportunities to get photographs with and autographs by some of the biggest stars in entertainment. To put it frankly, some of the prices were respectable, while others were downright obscene.
With that in mind, here are some of the worst and best deals we found on autographs and photo ops at New York Comic Con.
For well under $100, you can get Patrick Stewart's autograph. This is easily one of the best photo-op/autograph deals we found at New York Comic Con. Stewart will be signing autographs on Sunday, Day 4, between 10 a.m. and 1 p.m. EDT.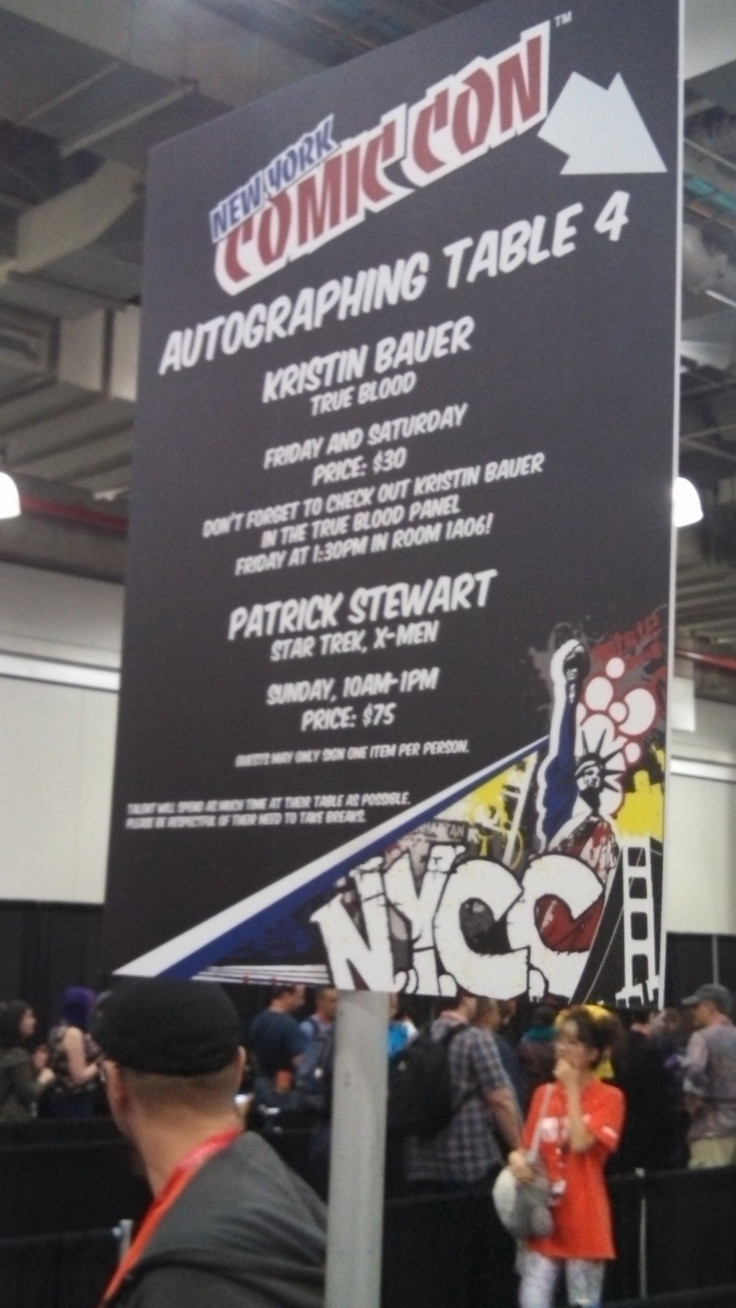 2. Ditto for William Shatner, whose autograph you can get for a relatively minuscule rate of $75. What is it about the "Star Trek" franchise that keeps these legends from charging incredibly high prices for a moment of their time? Perhaps they want their fans to truly live long and prosper. Shatner will be signing autographs on both Saturday and Sunday.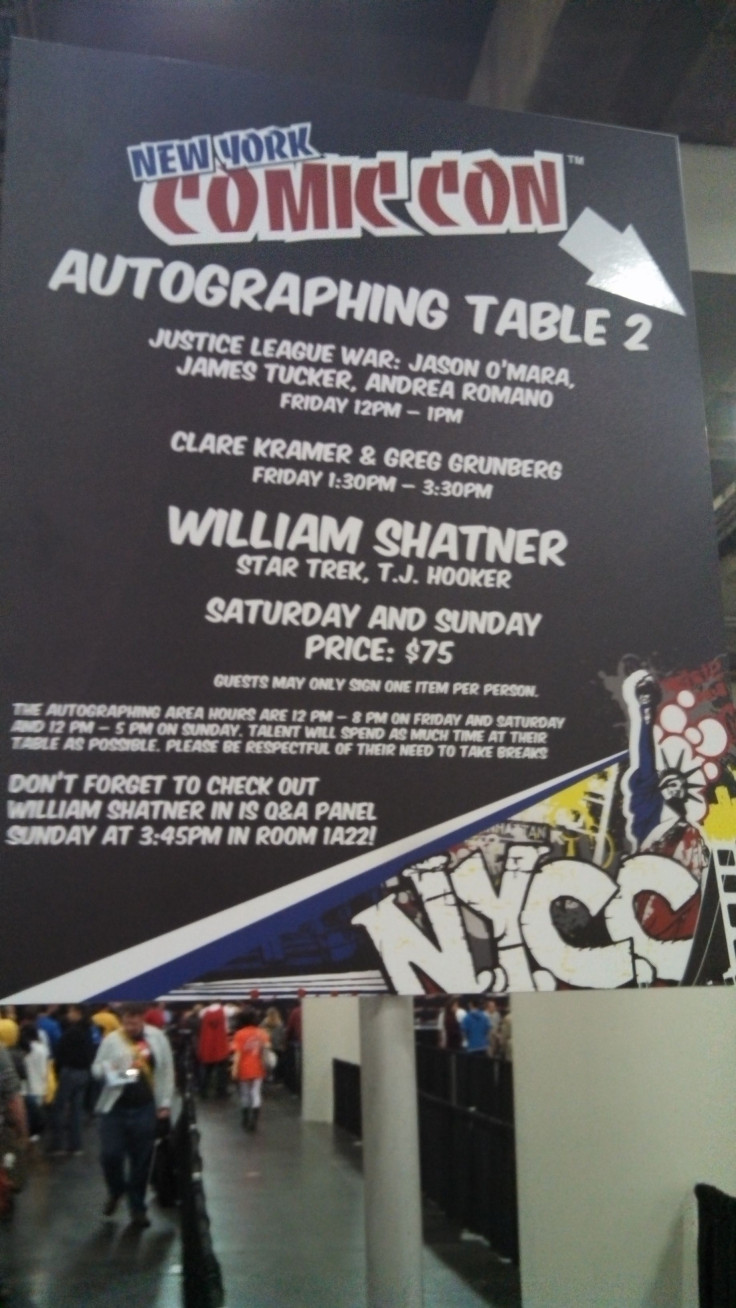 3. On the other hand, there's Sylvester Stallone. The man may or may not be a legend in his own right, but $395 for an autograph and $445 for a photo op? No, thanks.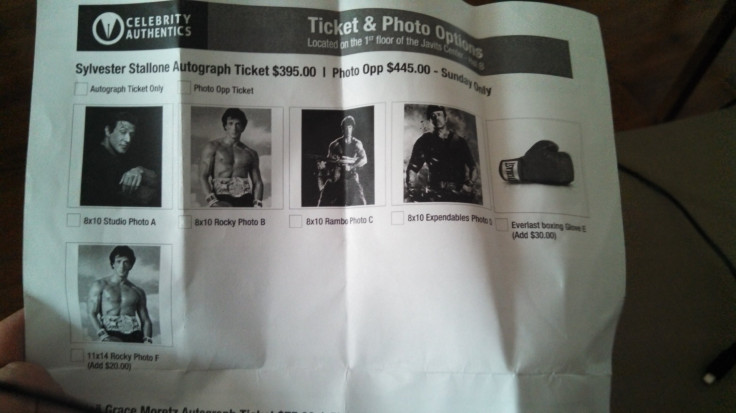 4. At this table, you have to spend a minimum for $400 to meet and get a photo op with Stan Lee.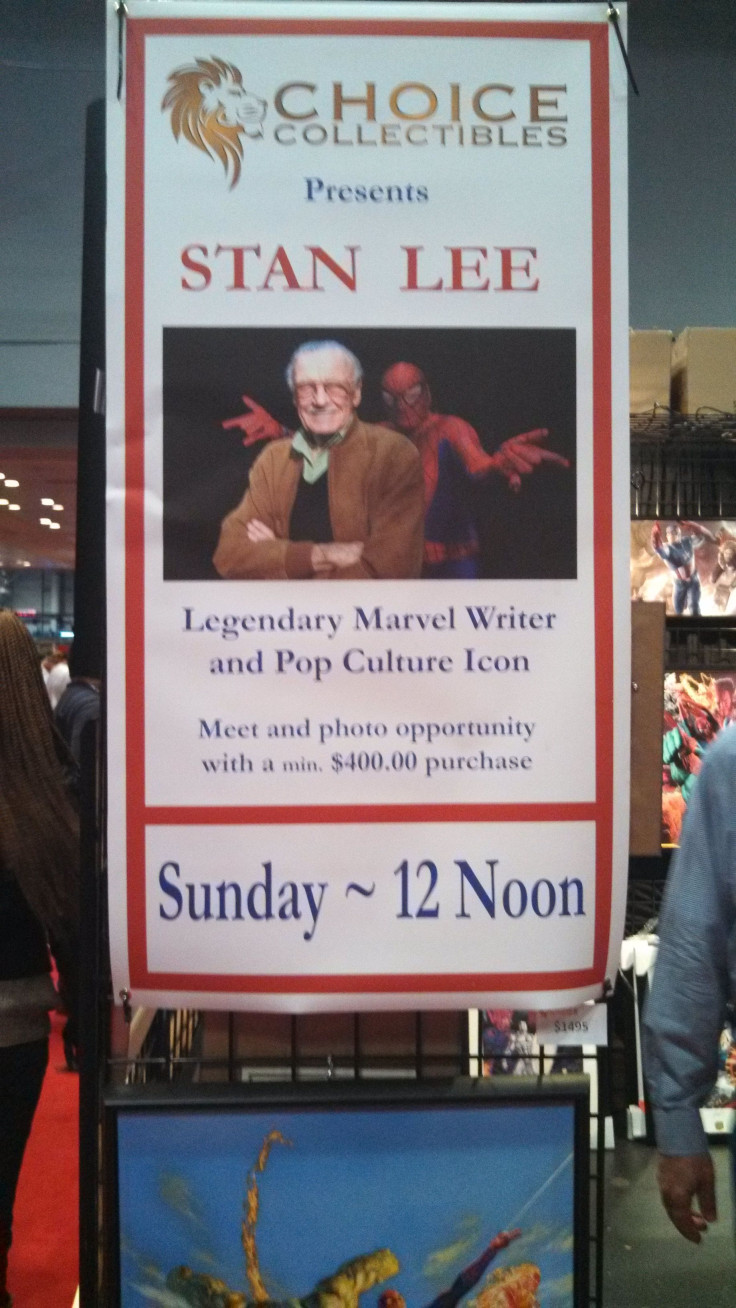 5. We'd rather pay to see "Aliens" 20 times before shelling out $200 to get a photo op with Sigourney Weaver or $185 for her autograph. We love "Alien" and "Aliens," but, on Earth, we would hear ourselves scream after getting those credit-card statements at the end of the month.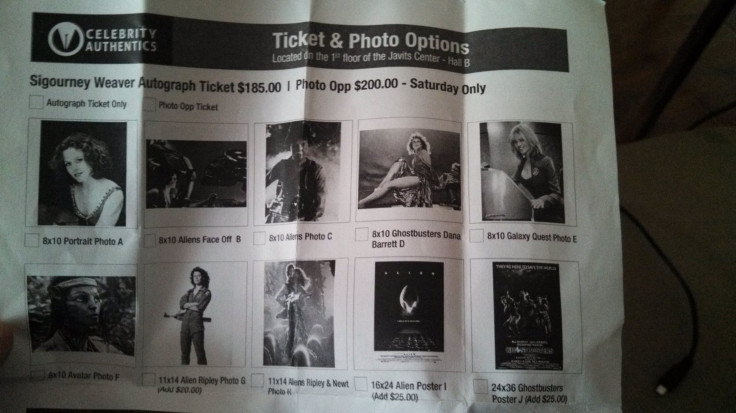 What do you think? Did you see any photo-op/autograph deals that were either ridiculously expensive or very reasonably priced? If so, please share in the comments below.
FOLLOW MORE IBT NEWS ON THE BELOW CHANNELS