The History of ISIS: A Timeline Of Terror, Conquest And War By The Islamic State
Territorial losses and military defeats have rocked the Islamic State group's once sprawling self-proclaimed caliphate in Iraq and Syria. Recent setbacks, however, have far from broken the group's spirit as they continue to enforce their harsh interpretation of Sunni Islam and punish all those who disagree with their rule.
With the Iraqi army and a U.S.-led coalition in Syria and Iraq pushing this month to reclaim land from the militant group also known as ISIS, here's a look at some of the major events that have defined the terrorists' rise to power and vision for global violence.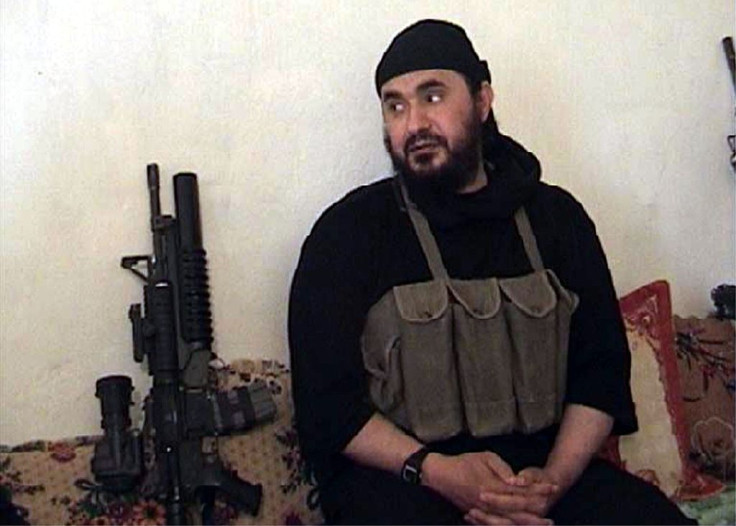 2004: Abu Musab al-Zarqawi, a Jordanian criminal with Islamist tendencies, announced the creation of Al Qaeda in Iraq, a brutal jihadist group as concerned with stirring up sectarian tensions in Iraq as it was with attacking U.S. and Iraqi forces. He was eventually killed in 2006 by a U.S. airstrike. His successor, Ayub al-Masri, named the group Islamic State of Iraq and appointed Abu Omar al-Baghdadi as the leader.
April 2010: Abu Ayub al-Masri and Abu Omar al-Baghdadi were killed during a joint U.S.-Iraqi raid. Abu Bakr al-Baghdadi took over the movement.
2011: U.S. troops completed their withdrawal from Iraq and Baghdadi intensified his campaign of terror against the local Iraqi government and its forces. He sent an operative named Abu Muhammad al Julani to begin jihadist opposition group in Syria. Julani went on to form al-Nusra Front, a powerful and influential group in the Syrian Civil War.
April 2013: Baghdadi announced that Islamic State of Iraq would unite with al-Nusra Front and changed the name of the group to Islamic State of Iraq and Syria (ISIS). Al-Nusra leader Julani rejected being absorbed by ISIS and instead swore allegiance to rival terror group Al Qaeda.
January 2014: ISIS advances forced the Iraqi Army to flee Fallujah. ISIS took over the city. In Syria, ISIS took over Raqqa and declared the city capital of the caliphate.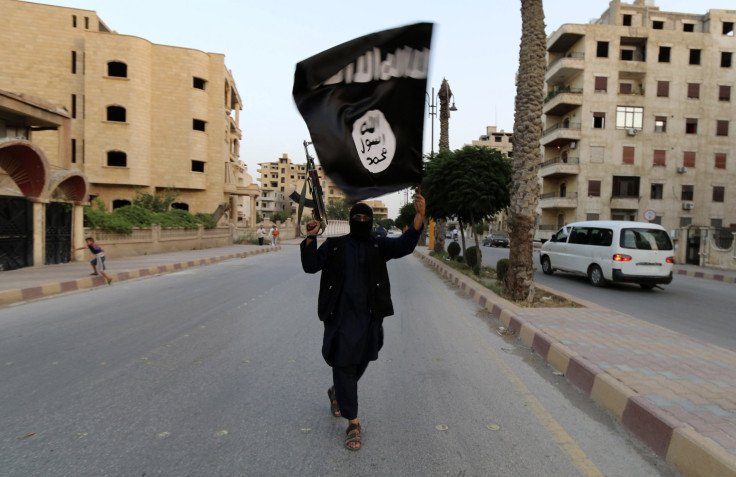 June 2014: ISIS took Mosul, Iraq's second-largest city with an estimated population of 2 million. The militants went on to take Saddam Hussein's hometown of Takrit and the country's largest oil fields in Baiji.
August 2014: ISIS targeted Christian communities in northern Iraqi towns such as Sinjar, executing so-called apostates who did not convert and forcing female prisoners into sexual slavery. The group took Mosul Dam and filmed their execution of U.S. journalist James Foley.
September 2014: ISIS fighters filmed executions of U.S.-Israeli journalist Steven Sotloff and British aid worker David Haines. Group spokesperson Abu Mohammad al-Adnani called for Muslims in the West to conduct terrorist attacks as the U.S. conducted its first airstrikes against the militants. ISIS-affiliated militants also beheaded French tourist Herve Gourdel in Algeria.
October 2014: Islamic Youth Shura Council declared ISIS territory in Libya. ISIS filmed the beheading of British aid worker Alan Henning. U.S. intensified anti-ISIS airstrikes, now called "Operation Inherent Resolve."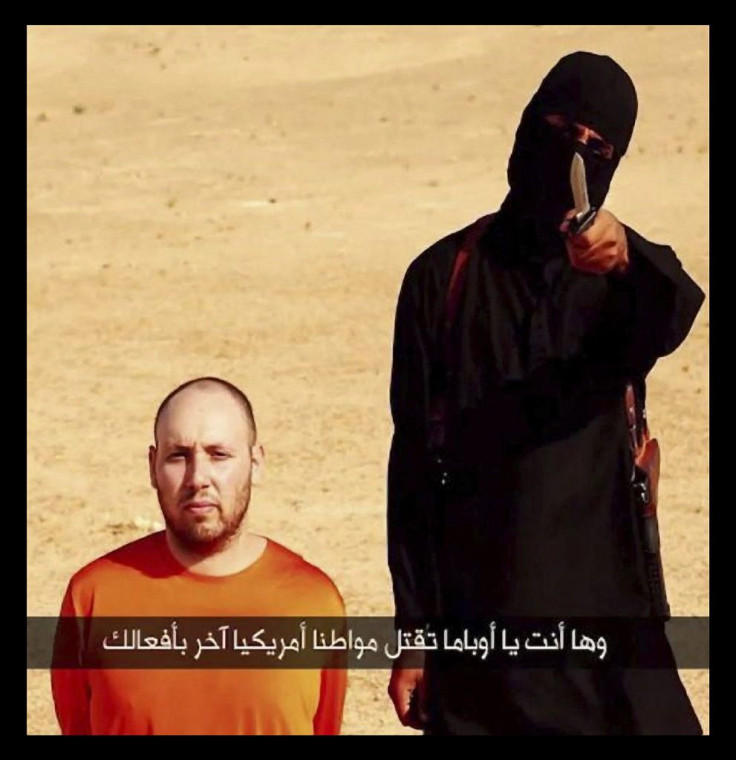 November 2014: ISIS released footage of the execution of American hostage Peter Kassig, who took the name Abdulrahman while in captivity.
December 2014: A gunman held 17 people hostage in Sydney cafe. He claimed to have been inspired by ISIS.
January 2015: Two gunmen stormed offices of satirical French magazine Charlie Hebdo, killing 11 people. A third gunman, Amed Coulibaly, killed four people at a kosher supermarket. Coulibaly allegedly pledged his allegiance to ISIS. The group staged two deadly attacks on a Tripoli hotel and in the Egyptian Sinai. They also executed two Japanese hostages, Kenji Goto and Haruna Yukawa.
February 2015: ISIS released video of captured Jordanian Muath al-Kasasbeh being burned alive in a cage. Jordan responded with airstrikes and the execution of two Islamist prisoners.
March 2015: Boko Haram leader Abubakar Shekau pledged his Nigerian-based terror group's allegiance to ISIS.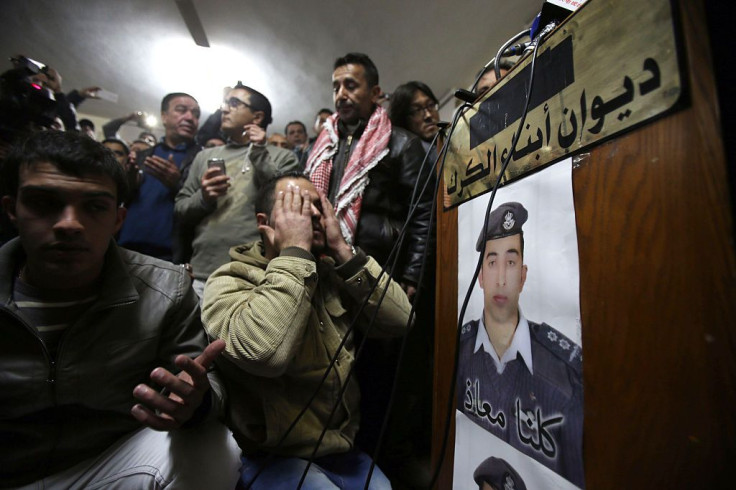 May 2015: ISIS took Ramadi in Iraq, Palmyra in Syria and Sirte in Libya. They also claimed responsibility for a series of mosque bombings in Saudi Arabia.
September 2015: Russia began conducting airstrikes in Syria targeting ISIS and Syrian opposition groups.
October 2015: The first U.S. soldier was killed in battle with ISIS during a rescue mission in Iraq. ISIS' Sinai affiliate in Egypt claimed the bombing of a Russian passenger flight, killing 224 people.
November 2015: ISIS conducted a suicide bombing in southern suburbs of Beirut, killing over 40 people. The group coordinated a series of gun and bomb attacks in Paris, killing 130.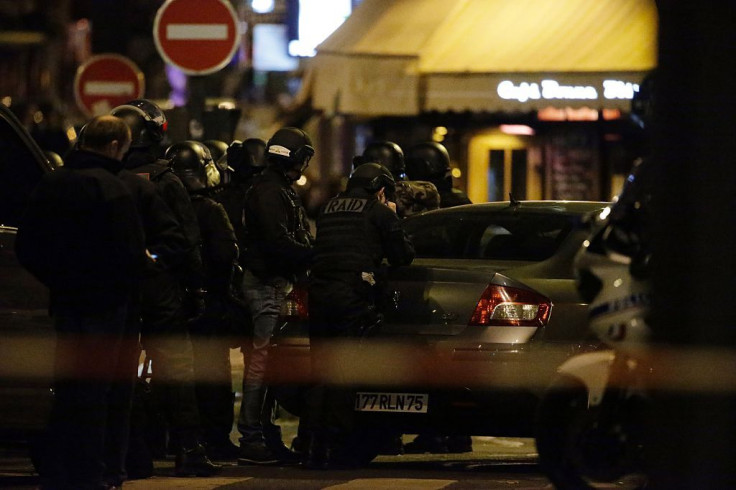 December 2016: Husband and wife Syed Rezwan Farook and Tashfeen Malik opened fire at a work party in San Bernardino, California, killing 14. The shooters were allegedly inspired by ISIS.
March 2016: Paris attacks suspect, Saleh Abdeslam, was arrested in Brussels. The next day, three bomb blasts in a Brussels airport and metro station killed at least 30 people. ISIS claimed responsibility.
May 2016: ISIS conducted a series of bombings that killed over 100 people in Baghdad. The Iraqi Army, supported by the U.S., began to take Fallujah.
June 2016: Gunman Omar Mateen fired hundreds of rounds in a popular gay nightclub in Orlando, killing nearly 50 people and wounding another 50 before being shot dead. He reportedly told authorities that he had been inspired by ISIS.
July 2016: ISIS claimed responsibility for their most deadly bomb attack on civilians to date when a series of explosions killed over 200 in Baghdad. Tunisian truck driver Mohamed Lahouaiej Bouhlel plowed his vehicle into a crowd celebrating Bastille Day in Nice, France. At least 84 were killed and many more were injured.
August 2016: ISIS conducted a suicide bombing at a wedding celebrating in Turkey, killing 54, almost half of which were children in what was Turkey's deadliest attack of the year at the time. ISIS' second-in-command is killed by a U.S. airstrike in Aleppo.
October 2016: Iraqi Prime Minister Haider al-Abadi announced the beginning of a major offensive against ISIS' stronghold in Mosul. The Iraqi Army, supported by Kurdish forces, Shiite militias and a U.S.-led coalition, started advancing toward the city. A number of militants began fleeing to Syria.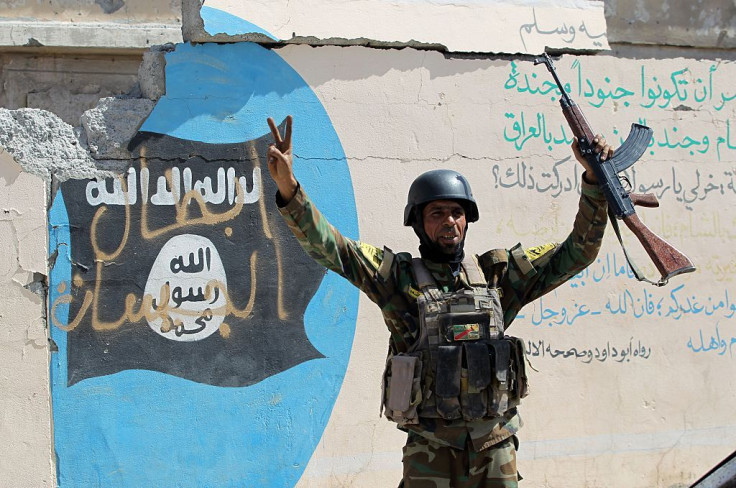 © Copyright IBTimes 2023. All rights reserved.
FOLLOW MORE IBT NEWS ON THE BELOW CHANNELS