'Hitler Was Jewish': False Claim By Dutch Political Party Leads To Hate Speech Complaint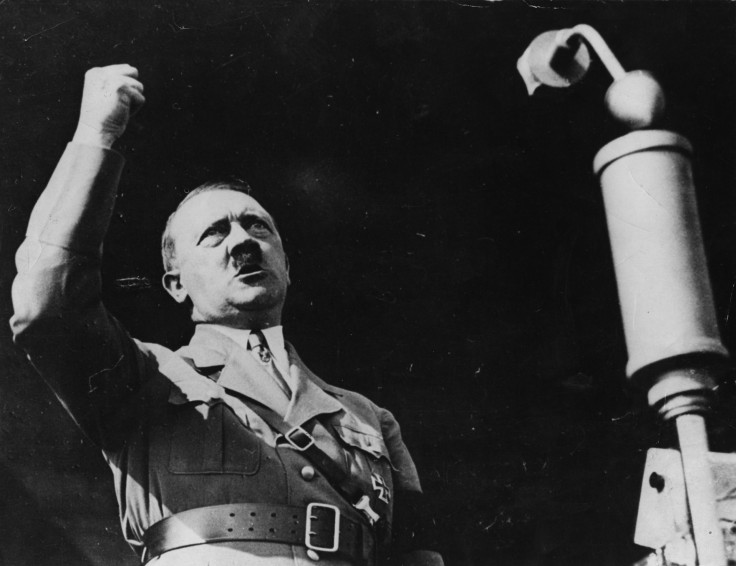 A political party in the Netherlands has been the subject of a hate speech complaint after its founder claimed that Adolf Hitler was Jewish and that Jews helped bring him to power in Germany.
The Vrije Democratische Partij (VDP, "Free Democratic Party") was only founded in November at a fish grill in the northern city of Zaandam. It has registered to participate in the upcoming elections for the House of Representatives, scheduled for March 2017.
Despite its brief existence, it has already come under intense fire, with the Netherlands' Office of Discrimination Affairs receiving 35 complaints. The Discrimination Bureau also reported the party to local police on Wednesday, according to local publication De Orkaan.
The VDP's social media posts have been condemned for their hate-filled rhetoric against Jews and homosexuals. On its Facebook page, it has written that "Jews are worse than the devil" and claimed that Jews helped bring to power Nazi leader Hitler, who was responsible for the Holocaust which killed around six million Jews.
On Twitter, meanwhile, the party posted a tweet stating that "homosexuality in the Netherlands is an infectious disease that must be treated, urgently."
It's Facebook and Instagram accounts have recently been blocked, and the party tweeted on Friday that Twitter is also working on blocking that account. Protesting the actions taken against it, the party wrote that "apparently freedom of expression was not for immigrants" and that while the Discrimination Bureau complains to the police over comments about Jews and homosexuals, "Muslims are discriminated against."
The VDP is led by Turkish immigrant Burhan Gökalp. His premises were visited by police in 2010 over suspicions that it was being used as a venue for drug deals.
Gökalp is not the first to suggest that Hitler was Jewish. Indeed, Hitler himself ordered an investigation into his ancestry following claims that his paternal grandfather was Jewish. Scholars, though, have found no evidence to back up the claim.
© Copyright IBTimes 2023. All rights reserved.