'Hold The Line At Front': Putin's Partial Mobilization Could Mean Citizens Turning Into Cannon Fodder
KEY POINTS
Moscow has announced the launch of a partial military mobilization starting immediately
Putin said the country's integrity is threatened, and warned of using all the means to protect it
Compulsory mobilization may swell Russian ranks, but will face a lack of training, motivation and military equipment
With the Russian invasion of Ukraine nearing its seventh month, and the Ukrainian forces reporting major successes, President Vladimir Putin's decree on partial mobilization could mean more soldiers merely ending up at the battlefront, as cannon fodder.
During a televised address Wednesday morning, President Putin announced he has signed a decree for a partial military mobilization starting immediately, vowing to use "all means necessary" to achieve Moscow's aims against Ukraine and the West.
"Only those citizens currently in the reserve will be subject to a call-up for military service," Putin said, adding that, "first and foremost those who have served in the ranks of the Armed Forces," will be called. The president's decree on mobilization was subsequently published on the Kremlin's website.
Putin blamed the West for pushing Kyiv to shift the military action into Russian territory, adding that "they talk about how all available means should be used to destroy Russia."
"Those who allow themselves such statements on Russia, I'd like to remind you that our country has various [weapons] of destruction, more advanced than NATO countries," he warned.
"When the territorial integrity of our country is threatened, we will certainly use all the means at our disposal to protect Russia and our people. This is not a bluff," the Russian president said.
Apart from the veiled nuclear threat, the question is how will the decree of partial mobilization work on the ground.
The mobilization decree itself is vague, giving the Defense Ministry the option to mobilize even more than the 300,000 men announced by Russia's Defense Minister Sergei Shoigu. The Russian Defense Minister in a separate television interview said the country would immediately call up 300,000 reservists to "hold the line at the front" in Ukraine.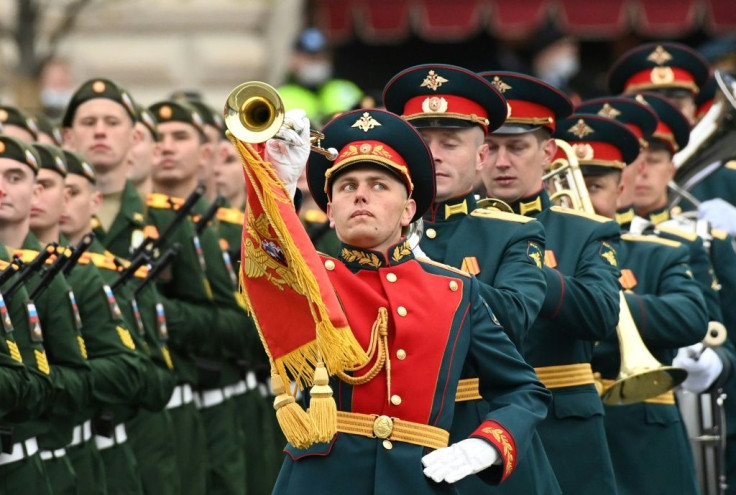 Even as the actual figures of Russia's actual reservist strength remain uncertain, as per the Council on Foreign Relations (CFR) brief, the Russian reserve has over two million former conscripts and contract servicemen. However, according to the Institute for the Study of War (ISW), these figures are on paper and due to limited administrative and financial capacity to train reservists on an ongoing basis, Russia only has a few who are actively trained or prepared for war.
In fact, a 2019 RAND report on The Future of the Russian Military, had said that Russia only had an active reserve force of 4,000 to 5,000, meaning soldiers attending regular monthly and annual training.
The ISW explainer points out that Moscow has already used many of its cadre-and-reserve units in Ukraine, and they have not performed well against the Ukrainians, with some units even suffering heavy losses. Russia does not likely have a large reserve of highly skilled contract units remaining, although there are probably some uncommitted forces.
Now that the process of mobilization - partial or otherwise - is underway, military service will be compulsory for millions of Russians. It could swell the Russian ranks for a war that Putin still calls a "special military operation."
However, on the battlefront, these new men will lack the training and equipment to confront highly motivated Ukrainian forces backed by modern weapons at a time when reports say Russian soldiers are refusing to fight in Ukraine. Low on training and lacking the motivation and military material, they could end up as cannon fodder.
Interestingly, the Kremlin, which last Tuesday denied discussions on a nationwide mobilization saying it was not on the agenda, indicated yesterday that it could take the step toward a nationwide mobilization with the Duma, Russia's rubber-stamp legislature approved a bill providing for tough punishments for a host of crimes such as desertion, damage to military property and insubordination if they are committed during military mobilization or combat situations. The legislation comes at a time when reports say Russia is struggling to attract recruits for its army amid its setbacks in Ukraine.
Toward the end of August, Putin ordered the Russian military to increase its number of soldiers by 137,000 to a total of 1.15 million servicemen. The decree, which was to take effect on Jan. 1, did not specify whether the objective was to draft more conscripts or increase the number of volunteer soldiers or use a combination of both.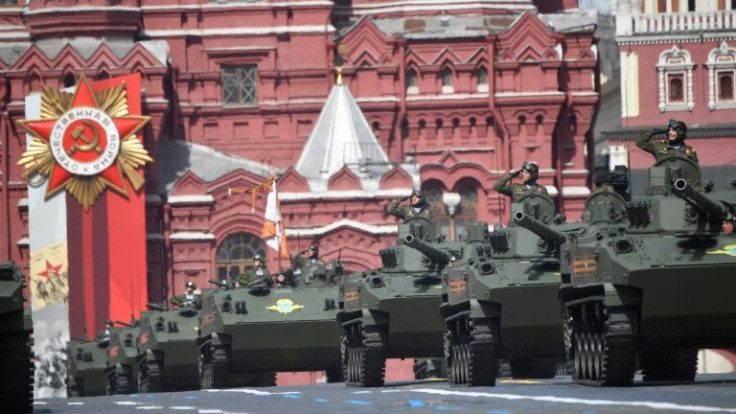 © Copyright IBTimes 2023. All rights reserved.