Homophobia In Sports Report: Troubling Trends Clear, But Progress Can Be Made At Personal Level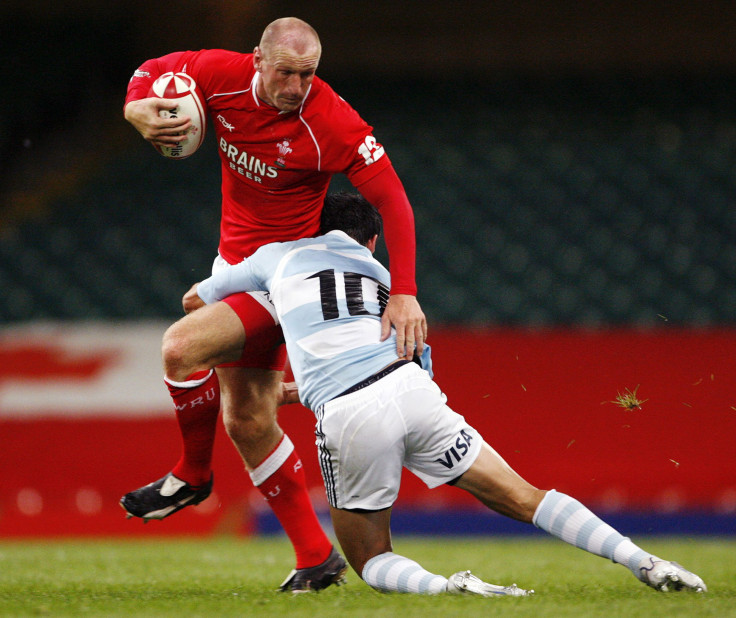 Homophobia not only is prevalent in the culture of sports but also discourages many young lesbian, gay, bisexual and transgender people from getting involved in sports in the first place. That was one of the many findings in a first-of-its-kind report on homophobia in sports that surveyed respondents across five Commonwealth nations and the U.S. Their answers revealed troubling trends that prompted calls by prominent LGBT athletes for authorities to do more to promote an inclusive and safe environment on and off the field. Titled "Out on the Fields," the report is the first to look at homophobia in sports through such a wide lens.
The report found almost one-half of gay men surveyed who don't play team sports say they don't do it because they were discouraged by negative experiences when they were young participants in school physical-education classes. About 78 percent of respondents said they believed youth team sports are neither safe nor welcoming for LGBT people. That sentiment was shared across most demographic groups surveyed, including gay men, lesbian women, bisexual men and women, and even straight men and women.
The Welsh Gareth Thomas, who became the first openly gay rugby-union player in the world, hid his sexuality for years. He said humor and jokes about gay people is "one of the most damaging" forms of homophobia in sports, but noted that, in many cases, he believes those jokes weren't meant in harmful ways. His coming out as gay showed his teammates the personal damage those sorts of jokes could have on one of their closest friends, he said. That acknowledgment was important for both his teammates and himself.
This was echoed by Brad Thorson, a former lineman briefly with the Arizona Cardinals who came out as gay after leaving the NFL. The "Out on the Fields" report is troubling, but not all that surprising, to Thorson, but he stressed his personal experience in coming out to his teammates indicated to him that "his generation" would help sexual orientation become a nonissue in sports. Like most athletes, Thorson was familiar with the way weakness was associated with sexual orientation and how that worked into jokes and jibes in the locker room. He now plays rugby for the Gotham Knights, an inclusive rugby club in New York.
"I think one of the fears I had was how people are going to react, and my teammates also had similar fears, wondering, 'Is Brad still the same guy?' But it took, like, all of 20 seconds [for them] to realize that I'm still the same guy and we play the exact same way we did when we were 21," said Thorson, now 27. "Once the fear of not knowing was gone, it actually strengthened the friendship. My vulnerability and openness made it easier for them to be who they are around me as well."
Still, 73 percent of gay men surveyed said they believed homophobia was common in team sports, while 84 percent of all respondents said homophobic jokes occur "all of the time," "often" or "sometimes."
The "Out on the Fields" report was commissioned by the Bingham Cup, a gay rugby union tournament founded in 2002 and named after Mark Bingham, an openly gay rugby enthusiast who died on United Airlines Flight 93 Sept. 11, 2001. Bingham is revered as a hero inside and outside the LGBT community for breaking gay stereotypes and helping to lead the attempt to take over Flight 93 from its al Qaeda hijackers.
Proving those stereotypes wrong is important, Thorson said, adding that he hopes those sentiments will fade as gay athletes become increasingly visible. The large majority of teammates are going to be more concerned about whether you're effectively playing your role on the team than with whom you are sleeping, he said.
That was the case with Michael Sam, the SEC Defensive Player of the Year who became the first openly gay player to be drafted into the NFL. Sam cited the support of his teammates as crucial to his confidence in coming out to the general public, which exploded into a media frenzy that in many ways proved to be a greater distraction than the distraction so many people said his homosexuality would be in the locker room.
The study reflects that. Homophobia in fan culture is widespread enough for 66 percent of respondents, in all demographics, to believe that an openly gay or bisexual person "would not be very safe as a spectator at a sporting event." About one in five gay men reported having been physically assaulted for their sexuality, and one in four said they were physically threatened because they are gay. Lesbians reported lower levels of such abuse, with 14 percent saying they had been physically assaulted and 18 percent saying they had received threats.
Participants and researchers agreed that more gay professional athletes should come out of the closet to set examples for LGBT youths, who also need the support of coaches and teachers who should do everything they can to stop serious bullying where it starts. But they also stressed that leagues such as the NFL and NBA had to be more clear and more vigilant with respect to the inclusive policies so many proudly claim to champion.
Thorson praised players such as the NFL's Sam and the NBA's Jason Collins for publicly coming out, but urged people not to pressure anybody into making such a decision in the name of becoming a role model.
"It's a personal journey, and everybody has their own set of circumstances about how much they accept themselves, when they are ready and where they are at in life," Thorson said.
In preparing the report, researchers surveyed nearly 9,500 participants, including 2,500 who identified as heterosexual. The report breaks down responses by country and demographics such as age, gender and sexual orientation.
FOR FREE to continue reading
✔️ Unlock the full content of International Business Times UK for free
offer available for a limited time only
✔️ Easily manage your Newsletters subscriptions and save your favourite articles
✔️ No payment method required
Already have an account?
Log in
© Copyright IBTimes 2023. All rights reserved.