Homosexuality Is Punishable By Death In These Countries, Even As Taiwan Rules To Legalize Gay Marriage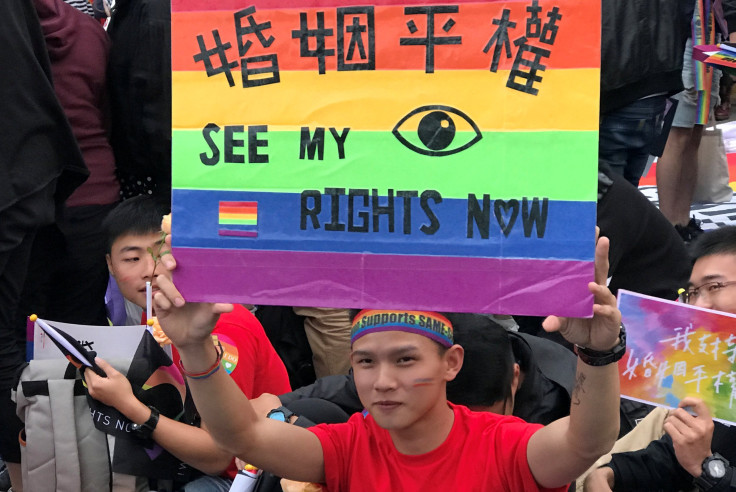 Taiwan could become the first country in Asia legalize gay marriage following a court ruling Wednesday that declared current marriage laws violated the rights of same-sex couples. The ruling gave Taiwan's legislature two years to amend the current laws or create new ones.
"I think it's an important and monumental decision," said Hsu Yu-jen, a lawmaker who sponsored a same-sex marriage bill, according to the New York Times. "I want to urge the president and my colleagues in the Legislative Yuan to move ahead with this and show Taiwan's progressive values to the world."
While the ruling made strides for Taiwan in the area of same-sex marriage, many other places in the world still lag far behind. In Indonesia, two men were publicly caned Tuesday for having sex with each other. Religious police lashed each of the men 82 times as court-ordered punishment in front of a cheering crowd.
"I hope there won't be any more such cases of homosexuality, it is shocking," said Eni Tri Retnaningsih, a student who said she had seen others caned publicly before, according to Reuters.
In certain areas of the world, while gay marriage is not yet legal, it's not considered a crime. In others, like Indonesia's Aceh province, same-sex couples can be severely punished or even executed.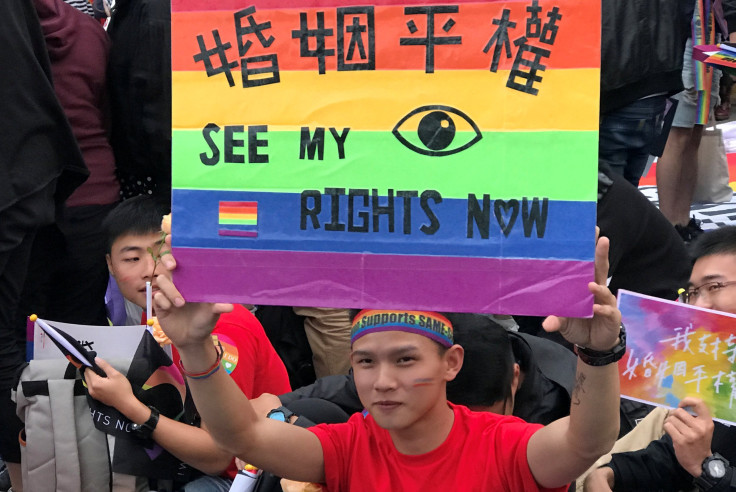 Countries Where Being Gay Or Bisexual Is Punishable By Death
Afghanistan
Iran
Iraq (certain areas)
Mauritania
Nigeria (certain areas)
Pakistan
Qatar
Saudi Arabia
Somalia (certain areas)
Sudan
Syria (certain areas)
United Arab Emirates
Yemen
Countries Where Gay Marriage Is Legal
The Netherlands (2000)
Belgium (2003)
Canada (2005)
Spain (2005)
South Africa (2006)
Norway (2009)
Sweden (2006)
Iceland (2010)
Portugal (2010
Argentina (2010)
Denmark (2012)
Uruguay (2013)
New Zealand (2013)
France (2013)
Brazil (2013)
England (2013
Scotland (2014)
Luxembourg (2014)
Finland (2015)
Ireland (2015)
Greenland (2015)
United States (2015)
Columbia (2016)
Some other countries, like Russia, have "gay propaganda" laws that forbid the proliferation of anything deemed to promote same-sex relationships in front of minors, including on theinternet.
© Copyright IBTimes 2023. All rights reserved.