Hong Kong Considers Anti-Discrimination Laws To Include Mainland Chinese As 'Anti-Locust' Protests Continue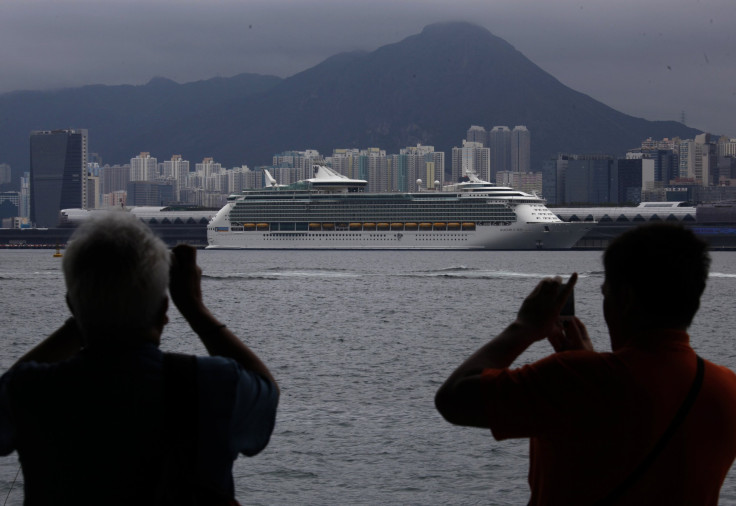 Hong Kong is considering extending their already existing anti-discrimination laws to include mainland Chinese as so-called 'anti-locust' protests on the island continue.
A group of Hong Kong residents began protesting the influx of Chinese people from the mainland, who, they claim, have been infiltrating Hong Kong businesses and resources like "locusts." Over the weekend, demonstrators took one of the city's most popular shopping streets, often frequented by Chinese from the mainland, to let their grievances be known. The confrontation upset many visitors as well as local government officials, who worry that targeting mainland Chinese would threaten the local economy.
As an answer, the chairman of the Equal Opportunities Commission, Dr. York Chow Yat-ngok, announced the possibility of expanding the island territories anti-discrimination laws to help protect mainland Chinese. According to the South China Morning Post, the commission said it was possible to amend current race hate-laws to include discrimination against members of the same ethnic group. Dr. Chow, said that while the move would be a challenge, it would be well worth it considering the building tension in Hong Kong.
Under the city's current Race and Discrimination Ordinance, instigating hatred targeted at a particular person on the grounds of race or nationality is grounds for criminal prosecution. As it stands, this past Sunday's protests, which did escalate to physical confrontations that were stopped by police, would not be consider a violation of the ordinance.
"We may consider having the law amended to address discrimination within the same ethnic group," Chow said. "We are in the process of reviewing the anti-discrimination laws, and will factor in the current situation and seek legal advice on how to include clauses to deal with this situation."
Chow called the protests on Sunday targeting mainland tourist "unacceptable" adding that calling them "locusts" or other derogatory terms could be considered an act of discrimination. Protestors marched the streets from the Star Ferry pier to Canton Road holding up signs with slogans that read "Go back to China" and "Reclaim Hong Kong," while also reportedly shouting abusive things at tourists.
Though Hong Kong prides itself on its freedom, and in this case, the freedom to protest, officials are saying that some lines may have been crossed. "The fact that shops had to stop operating, that customers had to retreat into shops … seems to me that there was a breach of the peace," Police commissioner Andy Tsang Wai-hung said, regarding the protestors breach into illegal territory. "We are following with this according to the law and we don't exclude the possibility of making arrests."
© Copyright IBTimes 2023. All rights reserved.