Hong Kong Protest Photos And Vines: Pro-Democracy Demonstrators Clash With Anti-Occupy Residents
Demonstrations continued in Hong Kong Friday as pro-democracy protesters clashed with opponents who object to the interference with local businesses. Police struggled to keep order as confrontations between the two groups escalated.
Clashes between the two groups in Kowloon's Mong Kok district were particularly tense, as older detractors confronted younger pro-democracy activists, the Associated Press reports. In some cases, heated verbal exchanges ended in violence, as critics attempted to drag the students away from their demonstration sites.
The three main Hong Kong protest groups -- Hong Kong Federation of Students, Scholarism and Occupy Central with Love and Peace -- threatened to cut off dialogue with the government on political reform if local police could not protect peaceful demonstrators from violent reprisal. "Stop the violence or we call off the talks," a statement said.
Activists have called for the Chinese government to allow fully democratic, universal suffrage elections, after a new election law requires prospective candidates for Hong Kong's 2017 chief executive elections to be vetted by Beijing. Students groups demanded the resignation of current Hong Kong Chief Executive Leung Chun-ying, who refused to do so.
Below, some Vine videos and Twitter and news photos from the scene: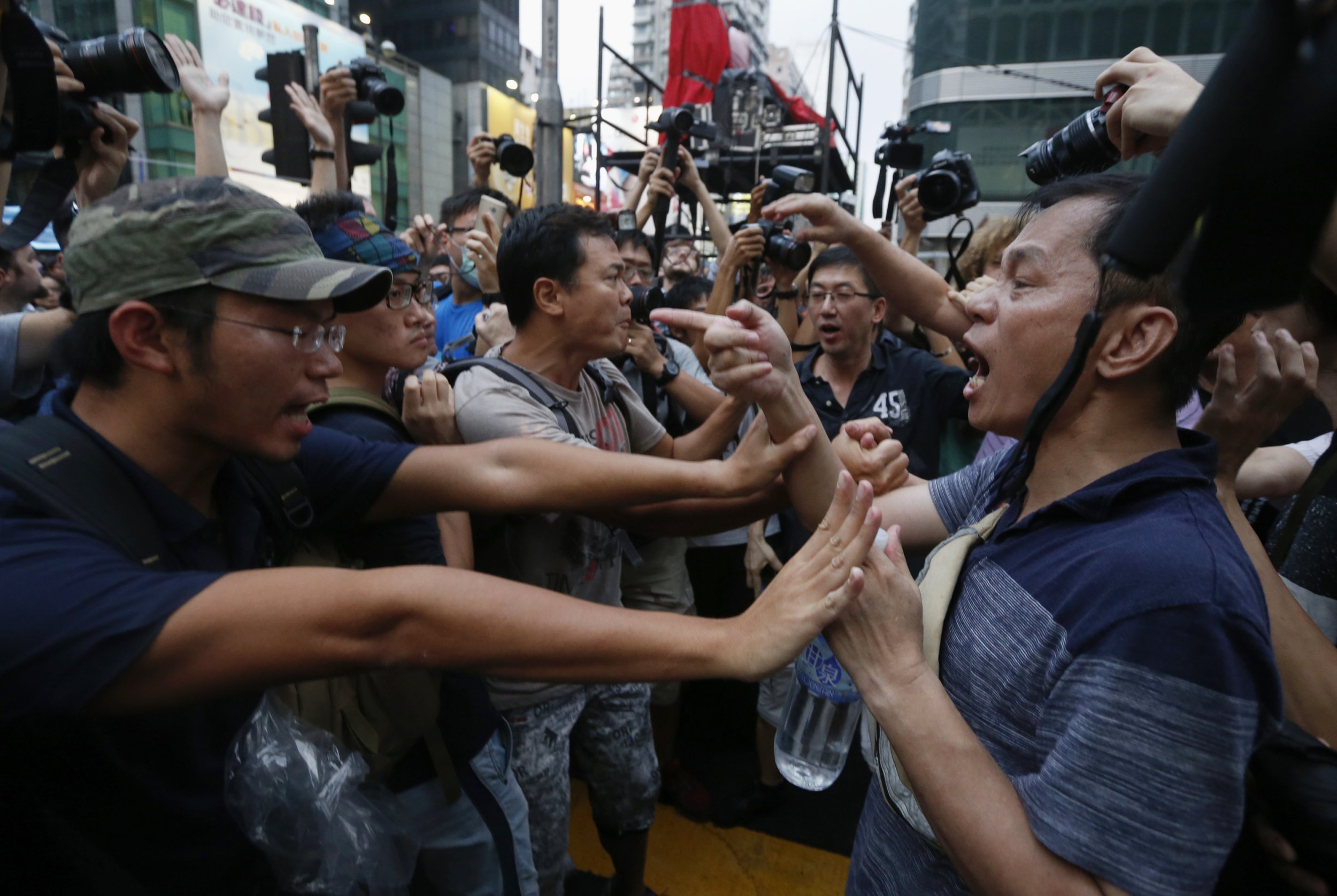 © Copyright IBTimes 2023. All rights reserved.