Hong Kong Protests Are Back Amid Coronavirus, Want New China Security Law Trashed
KEY POINTS
Hong Kong's youthful pro-Democracy activists clashed with Hong Kong police Sunday
It's the first mass protest in Hong Kong this year and took place despite the dangers posed by the COVID-19 pandemic
Hong Kongers protest China's new national security law that will ban sedition, secession and subversion against China
Hurling caution to the wind, angry pro-Democracy protestors in Hong Kong picked-up where they left off in late 2019 by clashing with riot police Sunday in the first large-scale street protests of the pandemic era to protest China's new national security law.
Police fired tear gas and used water cannons at the protestors to repel demonstrators at Causeway Bay. Some 180 people were arrested, mostly on charges of unlawful assembly.
Yelling anti-China slogans, thousands of masked and youthful protestors vented their anger at China over the latter's move to impose a controversial national security law that will impose a communist dictatorship on the city. Protestors shouted slogans such as "Stand with Hong Kong" and "Liberate Hong Kong."
The protest Sunday was the largest since the beginning of the COVID-19 pandemic. Hong Kongers responded to online calls to march against both the proposed national security law and the National Anthem Bill, which triggered months of protests in 2019.
On May 21, China announced a plan to unilaterally introduce a new national security law in Hong Kong and bypassing the city's Legislative Council (LegCo). China decided to bypass LegCo since it's failed to pass similar legislation in 17 years.
This tough new law will ban sedition, secession and subversion against China. More ominously for the city's youthful protestors, the new law will allow mainland Chinese national security agencies to operate in Hong Kong for the first time. It will mean an end to street protests and trigger mass arrests of activists.
The announcement ignited anger and calls for street protests from opposition lawmakers and pro-Democracy activists. Human rights groups and multiple international governments, including the United States, condemned China's blatant infringement on Hong Kong's sovereignty guaranteed by the One China, Two Systems pact agreed to with the United Kingdom in 1997. The pact allowed Hong Kong to retain limited democracy and civil liberties as a Special Administrative Region despite becoming a part of China.
"It is the end of 'one country, two systems'," Dennis Kwok, a pro-democracy lawmaker, told CNN. "(They are) completely destroying Hong Kong."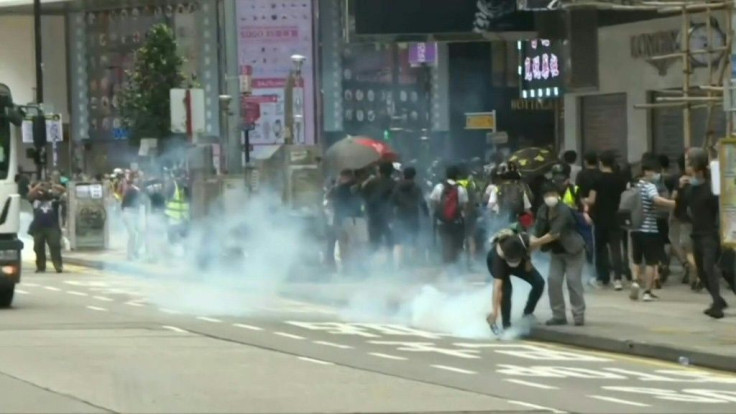 The new law will be passed by China's National People's Congress (NPC) later this month. It will be introduced in Hong Kong through a rarely used constitutional gimmick that will bypass LegCo. China claims the new law will create more stability and confidence in Hong Kong and provide a better environment for security.
On Sunday, Chinese Foreign Minister Wang Yi said China must institute the law in Hong Kong without delay. He claims it's the role of China's central government to create a safeguard and enforcement mechanism for national security.
"We must get it done without the slightest delay," noted Wang.
China's state-owned media continue to defend the law as vital to protecting China's national security. NPC spokesman Zhang Yesui said national security is the bedrock underpinning a country's stability.
"Safeguarding national security serves the fundamental interests of all Chinese people, including our HK compatriots," he said.
U.S. Secretary of State Mike Pompeo called China's new security law "a death knell for the high degree of autonomy" China promised to the city in 1997.
© Copyright IBTimes 2023. All rights reserved.