Hong Kong Street Protests Against A New Chinese-Influenced Curriculum Plan Expose An Identity Crisis
The Public Slams National Education Plan As Chinese Hoopla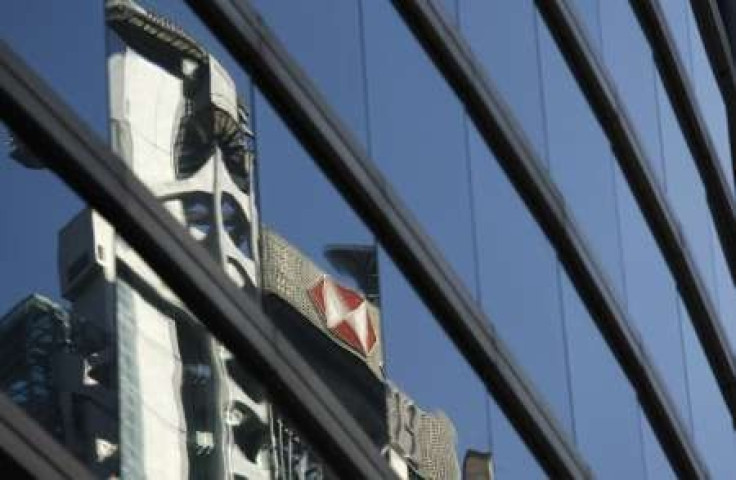 Thousands of irate parents, teachers and protesters rallied on the streets of Hong Kong on Sunday and marched toward government headquarters in sweltering heat. They were griping against a government-proposed school curriculum plan, which they said was an attempt to indoctrinate students by lauding the feats of the Chinese Communist Party.
The protests mark the rise of an identity crisis in the former British colony, political experts say. The public uproar is the latest retaliation to Beijing's perceived political pressure on Hong Kong, which ceded a large portion of its Cantonese-speaking territory to Chinese rule in 1997. At the time, the former colony was assured it would retain considerable autonomy over its legal jurisdiction, monetary system and the Olympics. Today, however, the curriculum protests reveal friction between Hong Kong citizens and Beijing.
Hong Kong was under British colonial rule after the First Opium War, from 1839 and 1942. It was taken over by Japan during WWII and returned to the British Empire, which resumed control until 1997. Traces of British culture remain in Hong Kong -- tearooms, double-decker buses, the original Rugby Sevens' tournament held in March every year, fashion knockoffs of Rolex and Burberry, and a skyline festooned with the names of corporate bigwigs like Panasonic, Samsung and Zurich.
Activists are now lashing out against the Hong Kong government's perceived attempts to rewrite the character of the country -- measures they say pander to the whims of Chinese authorities.
The outcry comes in the wake of a 34-page book titled "The China Model," which is funded by the Hong Kong government. The monograph emphasizes the alleged triumphs of China's single-party Communist state as a unique political body that presides over a thriving economy and society.
If attempts to implement the new curriculum succeed, this booklet will form the basis of the national education curriculum, which the Hong Kong government is proposing to local schools for students who are six years old and older, parents say.
Course materials reportedly include a teaching manual that extols China's authoritarian one-party system as "progressive, selfless and united" while decrying the two-party U.S. political framework as a vehicle of social turbulence and a threat to people's livelihood. It also carries a prescriptive guide that directs children to holler in class, "I am proud to be a Chinese."
"We don't want our child to be fed this material," P.S. Ho, a father of a four-year-old girl, told Reuters in an interview. "If the initiative continues without changes, maybe we will change schools later or immigrate to another country."
Starting in September this year, Hong Kong will introduce a curriculum that aims to promote a sense of national identity, Eddie Ng, secretary for education, said on Saturday. The plan will become mandatory in three years.
Ng attempted to dispel fears that the new model would brainwash students about China's history. "We will do our best to provide a diversified range of teaching materials reflecting multiple points of view," he said on Saturday. "Brainwashing is against Hong Kong's core values, and that's something unacceptable to us."
Plans to strengthen Hong Kong students' knowledge of current affairs, culture and history about the mainland have been underway for years. However, this new impetus comes weeks after the rise of a new administration for the Hong Kong Special Administrative Region (HKSAR), led by chief executive Leung Chun-yung, 57, whose close links with China, many feel, have led to him to urge Hong Kong to call the mainland its home.
"The British also tried to instill a sense of national pride among Hong Kong schoolchildren, but their way was a lot more subtle," Johnny Lau, an independent political commentator in Hong Kong, told the Financial Times in an interview.
On Saturday, Jiang Yudui, chairman of the China Civic Education Promotion Association of Hong Kong, a pro-China outfit lobbying in favor of the new national education plan, alarmed Hong Kong parents when he publicly announced that the curriculum should "wash their brains," referring to Hong Kong students.
"A brain needs washing if there is a problem, just as clothes need washing if they're dirty and a kidney needs washing if it is sick," he said, according to local media.
The protest march on Sunday pressed the government to consider instituting a special committee to address public concerns as well as Hong Kong's growing tensions with China.
© Copyright IBTimes 2022. All rights reserved.
FOLLOW MORE IBT NEWS ON THE BELOW CHANNELS