Hoop Dreams: NBA's 2011-12 Season Likely to Launch Christmas Day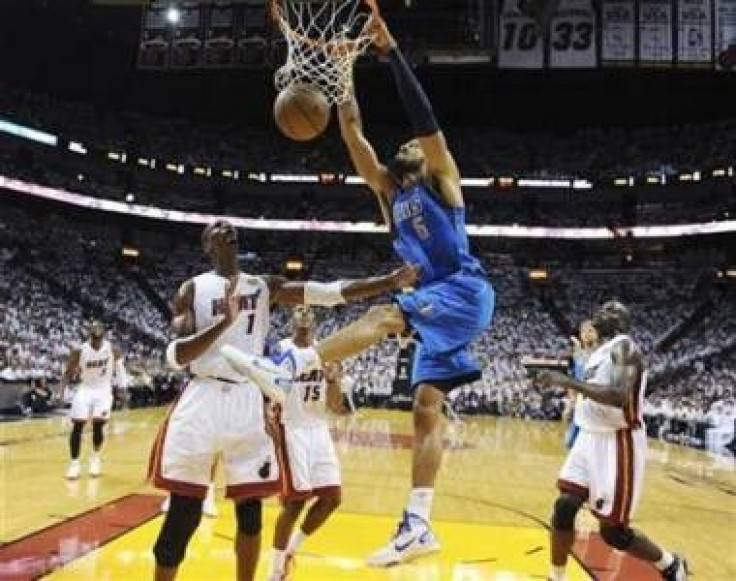 The 2011-12 National Basketball Association season is likely to start on Christmas Day after the NBA and players reached a tentative deal on a new collective-bargaining agreement, league commissioner David Stern said Saturday.
We've reached a tentative understanding that is subject to a variety of approvals and very complex machinations, Stern said at a news conference after a 13-hour negotiating session.
But we're optimistic that will all come to pass and that the NBA season will begin on December 25, Christmas Day, with a triple-header.
We're very pleased that we've come this far. There's still a lot of work to be done in a lot of places, with a lot of committees and player groups and the like.
But we're optimistic that it will hold and we'll have ourselves an NBA season.
Stern said the deal would be discussed with the owners' labor-relations committee Saturday, before being passed on to the overall board of governors.
The commissioner said he expected both bodies to approve the settlement.
Stern said the deal called for training camps and free agency to begin simultaneously on Dec. 9 and the league to have a 66-game schedule, 16 games fewer than a regular complete season.
We're going to turn it all over to the lawyers here and have them work out all the details, said Billy Hunter, the former executive director of the players' former union.
We'll be able to then talk with you further as that process proceeds.
The players disbanded their union in an effort to file a variety of lawsuits against the league. It could take up to 10 days for the players to re-form their union and ratify a formal labor deal.
(Reporting by Steve Ginsburg in Washington; Editing by John Mehaffey)
© Copyright Thomson Reuters 2023. All rights reserved.