Hospital Cut Off Oxygen Supply To See 'Who Will Survive,' 22 May Have Died
KEY POINTS
Dr. Arinjay Jain talks about how patients started "turning blue"
Dr. Jain later has claimed his words were "misconstrued"
The government has launched a probe into the matter
In a shocking revelation, a hospital owner was allegedly caught on camera, claiming he disconnected the oxygen supply of patients for five minutes "as an experiment to know who all are going to survive."
The sadistic act was allegedly carried out by the owner of the prominent Paras Hospital in the Indian state of Uttar Pradesh on April 27. The incident may have claimed the lives of 22 people, both in COVID and non-COVID wards, reports The Times Of India.
The 1.5-minute clip from April 28 has the hospital owner, Dr. Arinjay Jain, talking (in Hindi) about the acute dearth of oxygen in his hospital during the second COVID wave in April.
"We were told that even the Chief Minister cannot get oxygen, so start discharging patients. Modi Nagar is dry. We started counseling families. Some were willing to listen but the others said they would not leave. I said ok, let's do a mock drill. We will find out who will die and who will survive. So we did that at 7 a.m. A mock drill was done. No one knows. Then we identified 22 patients. We realized they would die. This was done for 5 minutes. They started turning blue," Jain was heard saying in the clip, as reported by NDTV.
After the clip went viral, Jain has claimed that his sentences were "misconstrued" and the hospital did not disconnect the oxygen supply.
He said they were instructed to be "judicious and rational" in the use of oxygen and as per the norms, he categorized patients into those on "high flow" and "low flow" of oxygen.
"We had to find out the oxygen dependency of the patients to understand how we can handle the situation if there is an oxygen shortage or if the supply gets over... Mock drill means taking stock of the situation before facing an issue, to understand how to work in an emergency," Jain was quoted by NDTV.
"Mock drill does not mean switching off a patient's oxygen. We did not switch off oxygen. I did not clearly say so in the video. I said a mock drill was done at 7 am. In this, 22 patients were segregated," Jain added.
However, he told The Times Of India that he did not have the "exact numbers" when asked if a total of 22 had died due to lack of oxygen. "Four COVID-19 patients died on April 26 and three on April 27," he said.
While senior police officials said they have not received any complaints in this regard, the local government authorities have launched an investigation into the incident.
"In this hospital, there have been seven COVID deaths on April 26 and 27. The hospital also has a lot of other ICU beds. There is no truth that 22 people died but we will carry out an inquiry," Agra District Magistrate Prabhu N Singh said in a statement to NDTV.
In another horrifying video that recently went viral, people are seen running around wards and nurses' stations at a hospital, seemingly abandoned by doctors and other medical staff, only to find six bodies lying inside a locked ICU. The incident happened in the northern Indian city of Gurgaon in May.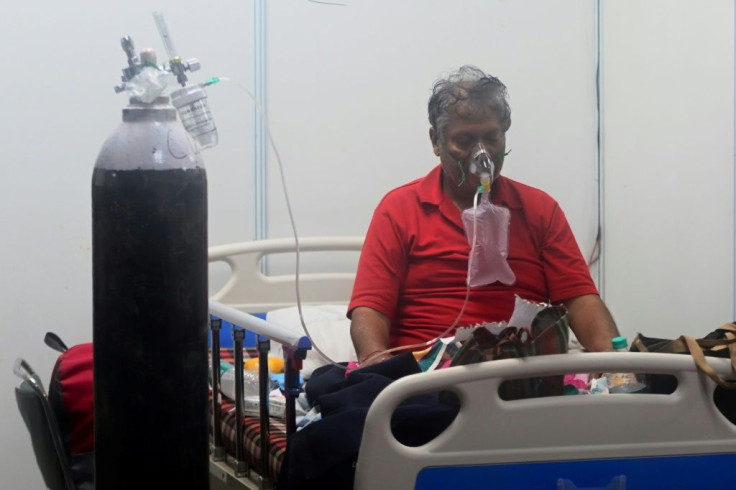 © Copyright IBTimes 2023. All rights reserved.