Houston Police Arrest Suspect David Conley After Finding Eight Bodies Inside Home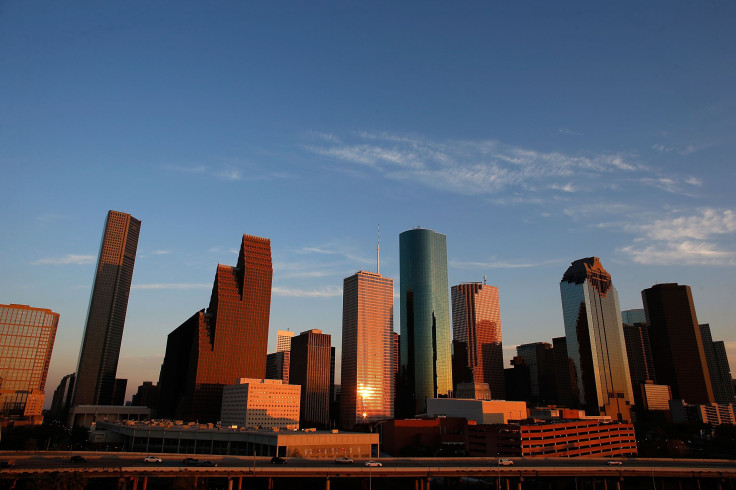 UPDATE, 3:15 p.m. EDT: The eight victims in Houston were restrained and fatally shot in the head, the Houston Chronicle tweeted during a police news conference Sunday afternoon. Conley was denied bond.
Original story: Deputies of the Harris County Sheriff's Office arrested a man early Sunday after finding the bodies of eight victims, five of them children, in a home in Houston. David Conley, 49, was charged with capital murder and is considered the main suspect in the case, the Houston Chronicle reported.
Deputies went out on a welfare call at a home around the 2100 block of Falling Oaks Road Saturday at about 9 p.m. local time. Nobody came to the door. The officers then found out that one of the residents was wanted for assaulting a family member. They called for a high-risk operations unit while they surrounded the house.
Deputies saw a child's body through a window and forced their way inside, but Conley began shooting. Backup arrived, and an hourlong standoff ensued. Conley surrendered after negotiations, and the rest of the bodies were discovered.
"At this time, we have what appears to be five children and three adults," Thomas Gilliland, a representative of the sheriff's office, told USA Today. "Ages and genders we do not have, and cause of death we do not have."
Conley's motive and relationship to the victims are unclear. But it wasn't the first time police had been called to the house.
Conley was arrested last month for allegedly pushing his girlfriend's head into a refrigerator, the Chronicle reported. When Valerie Jackson's 10-year-old son missed his curfew, Conley threatened to discipline the child himself, and the couple fought when Jackson intervened. He also served nine months for assaulting her in 2013.
Andrew Silva, 14, told KPRC-TV in Houston that he knew the children who lived in the house, saying, "They would never want to be home." Silva was particularly close with one of the boys, who did not respond to his text messages Sunday morning.
"What happened, it hurt me deep inside, like that's -- how is that going to happen?" Silva said. "He had a dream, he wanted to go to the NFL -- like, come on, how can you do that?"
© Copyright IBTimes 2023. All rights reserved.