Sandra Bland Suicide Lawsuit: Family To Sue Texas Trooper Brian Encinia, 'Others Responsible' For Her Death, Attorney Says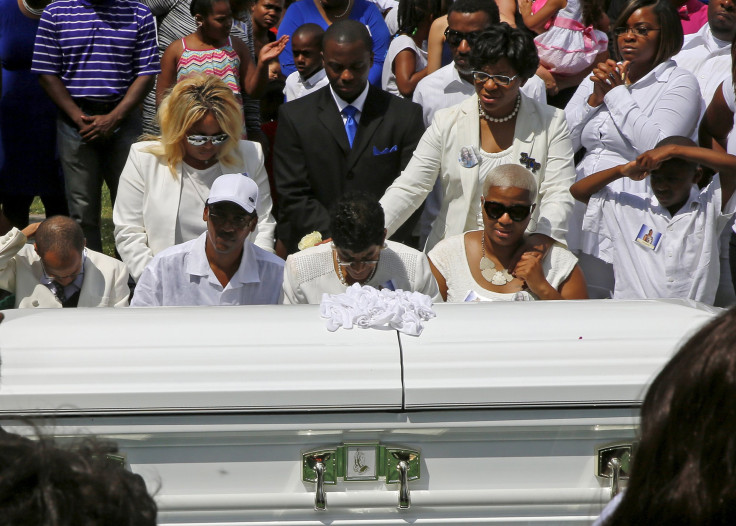 An attorney for Sandra Bland's family says they plan to file a lawsuit Tuesday at a federal courthouse in Texas, as they continue to press officials for more answers about the days leading up to her death in a county jail. The lawsuit will be filed against Brian Encinia, the Texas state trooper who made the arrest July 10, "and others responsible for the death of Sandra Bland," the attorney's office said, according to a report by KHOU-TV in Houston.
Encinia reportedly arrested Bland for noncompliance and assault in Waller County, just outside of the greater Houston area, after pulling her over for failing to signal a lane change. Three days later, Bland was found dead in a jail cell in Hempstead. Officials have said she used a plastic trash bag to hang herself on July 13 and they have twice ruled her death a suicide.
But Bland's family, along with friends and worldwide supporters who are suspicious of the authorities' explanation, have continued to call for officials to accept some measure of responsibility for the death. Bland, a 28-year-old Chicago-area woman who had been traveling to Texas for a new job at her alma mater, Prairie View A&M University, kicked Encinia during the traffic stop that escalated to her arrest, according to the official account.
Police dashcam video released after Bland's death does not make it clear whether her alleged assault happened or not, but it does show the encounter started over the woman's refusal to put out a cigarette. Encinia, who was put on administrative leave during an investigation, has been assigned to desk duty for violating Department of Public Safety procedures during the traffic stop.
Encinia's reassignment had not quelled rumors that Bland's death was somehow caused by her treatment in custody. In an attempt to disprove widespread claims that the suicide was staged, Waller County officials released hours of surveillance video footage last week that showed Bland was alive for two days inside the jail.
Bland's death has sparked a conversation among lawmakers in Texas and elsewhere about jail standards and how authorities deal with potentially mentally ill or suicidal inmates. Federal law enforcement data show the rate of suicide among local jail inmates is substantially higher than the rate among prison inmates and the general public.
Suicide Rate of Inmates in Local Jails | FindTheData
© Copyright IBTimes 2023. All rights reserved.
FOLLOW MORE IBT NEWS ON THE BELOW CHANNELS