How Big Is The Biggest Dinosaur Ever? Here's How Patagotitan Stacks Up
Scientists have officially named the biggest dinosaur ever found, a titanosaur that was discovered on a ranch in Patagonia in 2012, but simply referring to it as the biggest doesn't do justice to its sheer magnitude.
The titanosaurs within the long-necked and small-headed group of dinosaurs called sauropods are already known for being the most gigantic land animals to exist, but Patagotitan mayorum takes the cake. The fossilized remains of six of these massive creatures found at the dig site show it was about 122 feet long and weighed between 63 and 69 tons — equal to between 126,000 and 138,000 pounds.
Read: 6 Massive Things Smaller Than Antarctica's Lost Iceberg
One of the paleontologists involved in unearthing the dinosaur, which lived 100 million years ago during the Cretaceous period, referred to it as "supergiant," which is even more impressive when you consider that titanosaurs hatch from eggs that could be as small as a grapefruit and then had to grow to their gigantic size from that point.
A skeleton of the Patagotitan is on display in a room at the American Museum of Natural History in New York City, and its frame is so enormous that its head hangs out into the hallway.
But it can be difficult to understand exactly how big this titanosaur was. Here are some better known objects that could put its girth into perspective.
Something 'bout a truck
In its more modern iterations, the Ford F-150, which has been America's best-selling truck for the last four decades and has a reputation for its hauling ability, can be about 20 feet long, so it would take six F-150s lined up bumper to bumper to equal the length of the Patagotitan mayorum.
Read: Paleontologists Finally Found the Rest of a Famous Dinosaur Fossil
Big and chunky
An African elephant can weigh about 6 tons, while an Asian elephant can be about 5.5 tons, according to the World Wildlife Fund. The rhinoceros has much greater variety in its types, but the white rhino can be as heavy as almost 4 tons. Taking four African elephants, four Asian elephants and four white rhinos would only reach 62 tons, just under the lowest estimate for the Patagotitan's weight.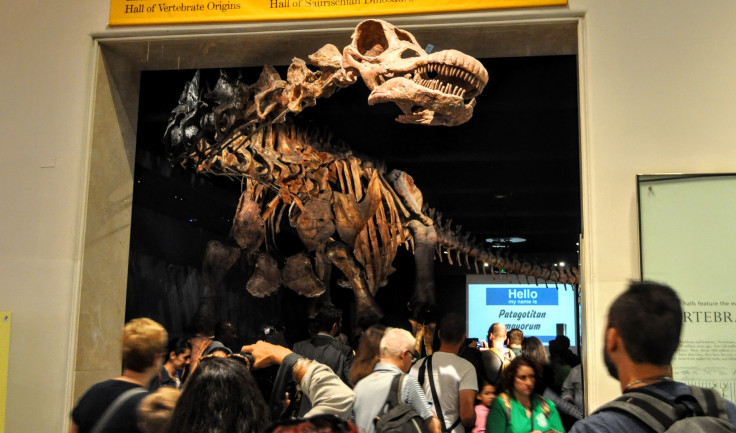 Ready for launch
As big as the Patagotitan is, it's not going to dwarf absolutely everything. SpaceX's Falcon 9, which was the first rocket ever to achieve a vertical landing and to be reused, reaches almost 230 feet into the air. If it were laid down on the ground, it would only take two of the titanosaurs to cover the rocket's entire length.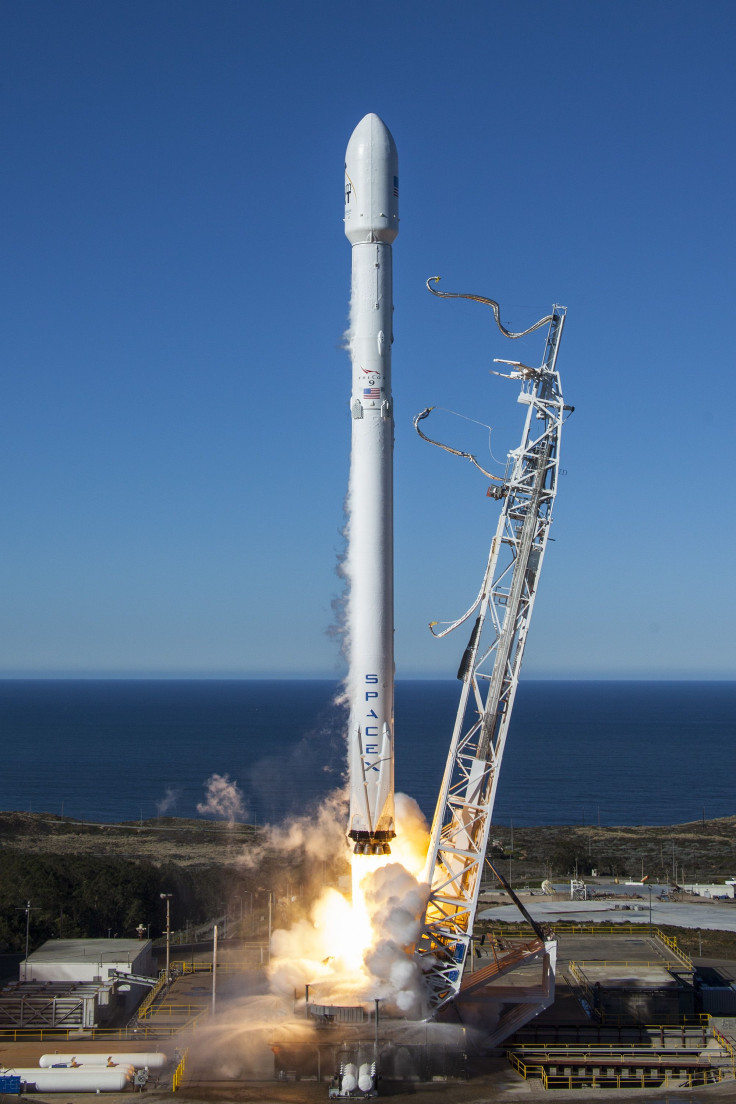 Read: Thousands of Dino Tracks Are Set in Stone At This Beach
Tiny house, big dinosaur
Even though it is, by definition, a small version of a house, a tiny house still packs a lot of weight because of the materials used to build it, the appliances inside and so on. A tiny house could be 10,000 pounds. But it would take between 12 and 13 of a tiny house that size to match the weight of the Patagotitan.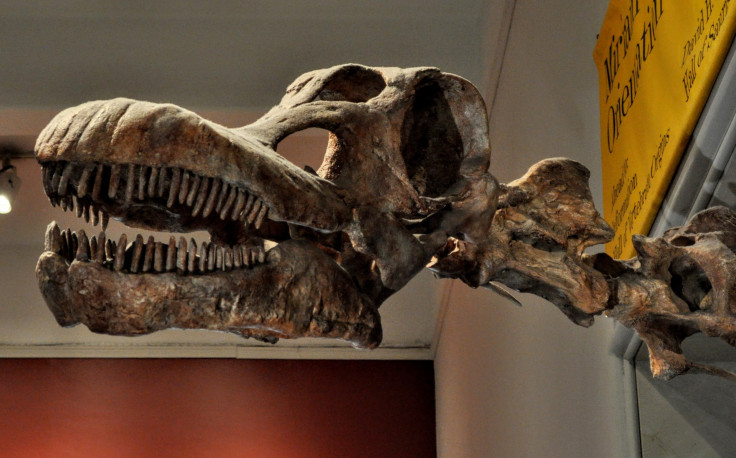 © Copyright IBTimes 2023. All rights reserved.