How To Buy Daytona 500 Tickets 2015: Craigslist, eBay And Other Cheap Ways NASCAR Fans Can Attend, Tailgate The Great American Race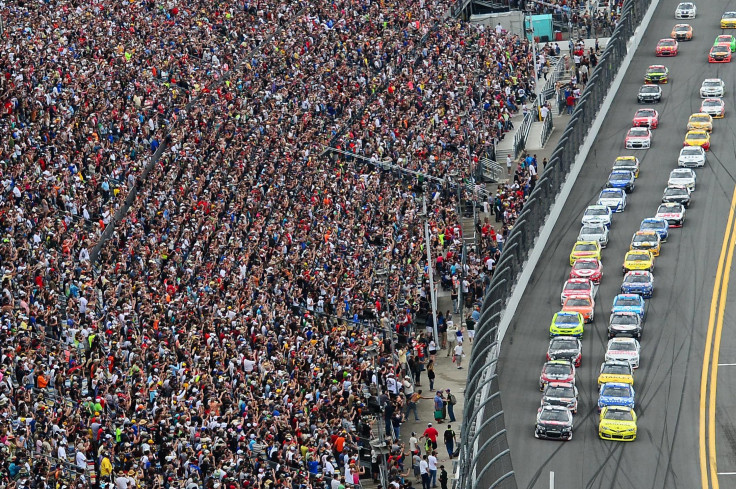 Get ready, get set, go ... and buy tickets to the 57th annual Daytona 500. Since 1959, fans have flocked to Florida for the February festivities often called "The Great American Race." The Daytona 500, scheduled for 1 p.m. Sunday, starts the NASCAR Spring Cup season. You can watch it on TV on Fox or listen to it on MRN radio, but why not sit in the sunshine yourself? You can not only watch the races but also see the U.S. Air Force Thunderbirds and a Kid Rock show. Here are five ways to get tickets:
1. Log on to the official Daytona International Speedway website and select your own seats. There are about 10 spots available starting at $175 in the lowest tier of the Campbell section behind the pit. Most seats in the Pit Out and Pit In areas are sold out, and the DePalma and Oldfield stands are similarly packed. But the Turn 1 lower section has dozens of openings starting at $95. Even cheaper are the hundreds of still-available seats in the Lund, Turn 2 and Allison areas on the other side of the track, where adult tickets start at $65 and kids 12 and under can get in for $32.
2. Buy a VIP package for group seats and amenities. There are several options to choose from, ranging from $155 to $680 per person. Look at the site's virtual venue viewer to see your seats in 3D.
3. If you need a bunch of seats together, use StubHub to score deals on already purchased tickets. The site has more than 1,800 tickets available, including Lund seats starting at $69. Most come with an instant download, so you don't have to worry with will call.
4. eBay returns about 90 results for tickets starting at $1. Of course, the bids will start rising the closer you get to race day, so be sure to shop soon.
5. Already local? Another way to get discounts is by checking the Daytona Beach Craigslist ticket listings. This can work in your favor because nearby residents often try to get rid of extra tickets. Fair warning, though: Most sellers will want you to meet them in person and pay in cash.
Once you've reserved a seat, don't forget to buy a tailgating pass so you can park infield. They're available starting at 6 a.m. Sunday and cost $55 for each car, truck or van.
© Copyright IBTimes 2023. All rights reserved.