How Did Italy Raise $4.4 Billion For Free?
KEY POINTS
Italy raised close to $4.4 billion from sale of zero-coupon bonds
Investors are favoring riskier European assets
Italy's debt will increase by 160% of GDP by end of 2020: IMF
Even before the coronavirus gutted economies around the world, Italy was struggling with a mountainous debt and one of the worst recessions in its history. Now the country is borrowing money for free.
Investors lined up Tuesday to buy Italy's newly issued three-year bonds that pay zero interest. This means investors will not get anything from the bond until it matures in 2024. This is the Italian government's first mainstream bond which offers no income for investors.
Italy raised 3.7 billion euros ($4.4 billion) from the auction, which was 1.4 times oversubscribed, according to a report by Financial Times, which added that the three-year bonds fell in the secondary market after the sale. The Italian Treasury also sold seven- and 30-year securities.
This comes just a few months after credit rating agency Fitch downgraded Italy's rating to one notch above 'junk.' The country's debt-to-GDP ratio will exceed 160% by the end of 2020, which was 135% last year, according to IMF data.
But this has not deterred investors. Yield-hungry investors world-over are going after riskier assets in their search for returns, their fears assuaged by the vast safety nets central banks are placing under national economies. Bloomberg data suggests that nearly $274 billion in junk bonds were issued in the U.S. in August, exceeding the total for the whole of 2019.
Investors are hopeful despite Italy being the most indebted economy in Europe after Greece, because of an expected revival of the European Central Bank's (ECB) asset purchasing program and a stable political climate in the country after recent regional elections, the report suggested.
Bond investors expect the ECB to add billions to its $1.35 trillion asset purchase program as early as December as Italy is bracing for the second wave of infections. With core inflation touching an all-time low of 0.2 percent in the euro zone economy, investors hope that the ECB will pump funds into its asset purchasing program.
Italy is also set to receive as much as 86.6 billion euros ($101.7 billion) from the European Union, CNN reported. This is part of the EU's plan to support economies hurt the most due to the pandemic.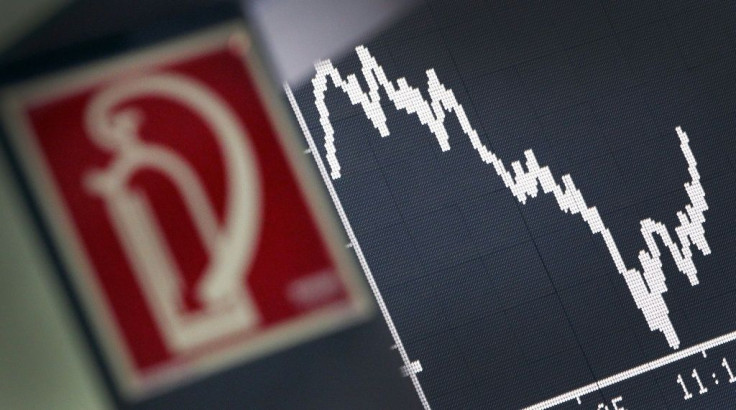 © Copyright IBTimes 2023. All rights reserved.