How Does Face-Recognition Sunglasses Work? Chinese Police Increase Use Of Smart Tech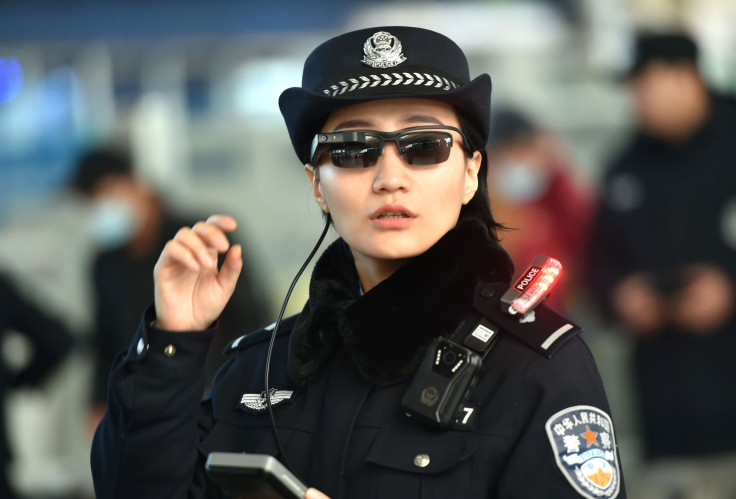 How much surveillance is too much? That is a question being asked in China after police in the country began using sunglasses equipped with fixed facial recognition cameras in order to help identify potential suspects, reports said Wednesday.
Since the beginning of China's Lunar New Year travel season, police at Zhengzhou East Railway Station have already identified and taken into custody seven fugitives in connection with major criminal cases. They also identified 26 people attempting to travel using other people's IDs, according to Chinese state media reports.
The smart glasses are said to be connected to an internal database of suspects, which means police officers can quickly scan crowds while looking for fugitives.
The Zhengzhou East Railway Station was the first one to adopt facial recognition glasses for ID verification. The station, said to be one of the busiest in the country, has its own police force. Around four million people are expected to travel through the station throughout the Lunar New Year holiday.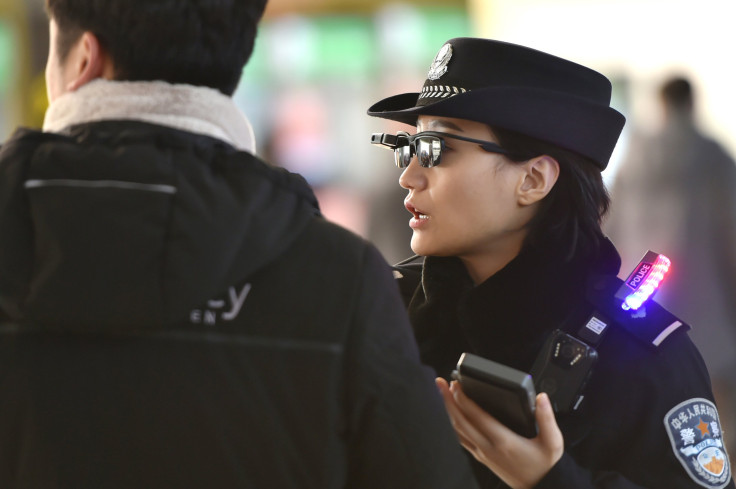 So how does the technology exactly work and what might be its pitfalls?
The facial recognition technology allows police officers to take a photograph of a suspicious individual and then compare it with pictures stored in an internal database. If a match is found, then information such as the person's name and address will be sent to the officer. In addition to the glasses, the system also includes a connected mobile device that the officer carries, which contains the database thus allowing the system to work efficiently and quickly.
But there is a pitfall to the technology. If there is a false match problem, the consequences could be terrible. It means that the technology can show false positives and think it has flagged a person of interest, who is, in fact, not.
William Nee, a Chinese researcher with Amnesty International, told ABC News that this technology may not go down well for human rights in China.
"On the one hand, as the Chinese government claims, this technology could indeed potentially help decrease crime at train stations, and improve public safety. On the other hand, the Chinese government could easily use this technology to more effectively clamp down upon people trying to protect their rights — such as petitioners and human rights defenders. There's already some evidence that human rights defenders and ethnic minorities might be singled out for profiling using facial recognition technology," Nee said.
Nee added, "Since there are already many surveillance cameras in many parts of China already, this move to equip individual police officers with facial-recognition cameras probably shouldn't be seen as a major shift in policing strategy. However, it could make the surveillance and policing more effective. In the past, if a suspect was identified, it could still take minutes to deploy police to apprehend him or her, but now the time gap could be bridged, as police officers on the ground will now have that capability."
LLVision Technology Co., a Beijing-based company, told ABC News that it was the developer behind the smart glasses used by Zhengzhou railway police. The Wall Street Journal reported the technology in the glasses has a capacity to match faces in a database of 10,000 suspects in as little as 100 milliseconds.
© Copyright IBTimes 2023. All rights reserved.