How To Get Cheaper Health Insurance For 2016: Smart Shopping On Obamacare Exchanges Can Pay Off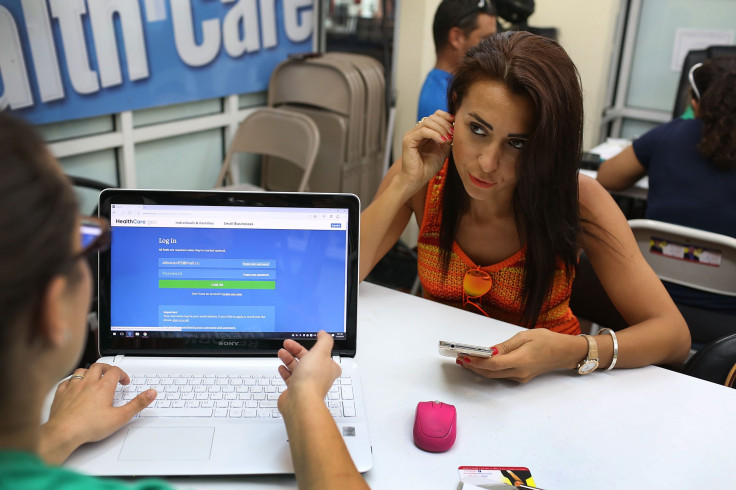 Looks can always be deceiving, but particularly so in health insurance, where the cheapest upfront plans often lead to major sticker shock after the actual doctor visit. But with a little bit of research, time and effort, both new and pre-existing consumers can save a bit more money on health insurance bought through the Affordable Care Act, a brief published Wednesday by the non-profit Kaiser Family Foundation explained.
If you bought health insurance through an Affordable Care Act, or Obamacare, exchange in 2015, you'll likely be automatically re-enrolled in the same or a similar plan for next year. Convenient, right? Not so fast, the Kaiser Family Foundation has warned. "A substantial share of enrollees could save money on their monthly premium by shopping and switching into a different plan in 2016," the brief said.
If those who bought Obamacare for 2015 opted not to switch plans for 2016, their monthly premiums would increase by an average of 15 percent, whereas those who switched plans could expect to save an average of $322 over the course of the next year. That's because the cheapest plans in 2015 are not necessarily going to be the cheapest plans in 2016. For instance, in Dallas in 2015, the cheapest silver plan -- plans typically in four tiers, named for different metals -- was $279 a month for a single 40-year-old. In 2016, that plan's premium will rise to $353 a month, and a different plan will become the cheapest, at $260 a month. Meanwhile, even those who did not buy health insurance through Obamacare exchanges in 2015 but are doing so for 2016 still stand to save money by doing some careful research before buying.
So for those who are automatically re-enrolled in plans for 2016, the Kaiser Family Foundation recommends going back to their insurer and checking on monthly premium rates as well as limits and cost-sharing structures ranging from deductibles and co-pays to which doctors are included in the network. The possible savings vary by income, because subsidies for health insurance depend on income levels.
For those who are new to buying insurance on an Obamacare exchange, check out this guide to signing up for insurance, which explains the definitions of common health insurance terms as well as different tools on the federal Obamacare website, HealthCare.gov, that can help people decide which plans are right for them. The major takeaway is this: The plan with the cheapest premium, or monthly payment, is not necessarily going to be the least expensive plan in the long run. Often, plans with the lowest monthly costs have the highest out-of-pocket costs, like deductibles, which is how much the consumer must pay before the insurer starts to chip in. Then, the impression that lower monthly premiums make for lower healthcare spending remains true only until it comes time to see the doctor, spend a night in the hospital or get blood drawn.
Health insurance on its own can be daunting, from the early steps of picking a plan to figuring out why a bill has arrived in the mail showing an unpaid balance. Buying a plan on one of the exchanges established under the Affordable Care Act, often adds another layer of complexity for buyers, who have to figure out whether or not they qualify for financial aid. But those who put in the time to shop actively and learn how the numbers work will reap the benefits, the Kaiser brief showed.
© Copyright IBTimes 2023. All rights reserved.
FOLLOW MORE IBT NEWS ON THE BELOW CHANNELS