How Jorge Hank Rhon and Other Casino Pioneers Compete in a Growing Industry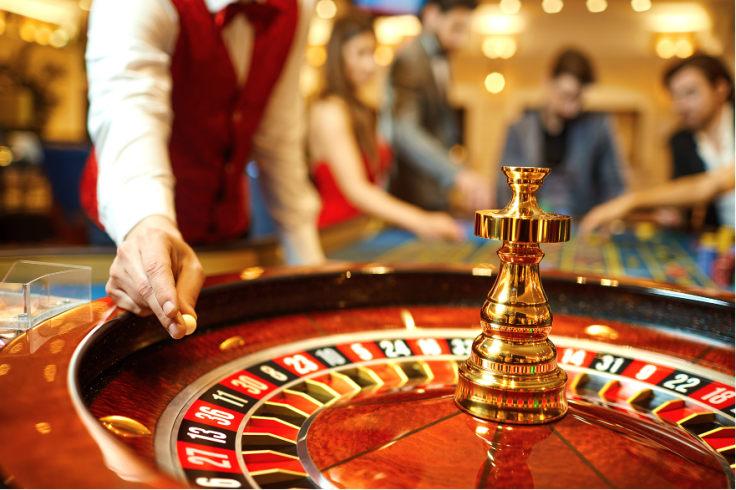 In a recent report from The Business Research Company, the global gambling market is expected to reach a value of around $565.4 billion, growing at an annual rate of 5.9% through the end of 2022. This incredible growth has sparked serious competition.
Online and offline casinos are competing feverishly to garner the loyalty of enthusiastic players. As the head of Grupo Caliente, the largest gaming services platform in Mexico, Jorge Hank Rhon is among the many figureheads of the gaming industry who must up their games to compete in the modern market.
Grupo Caliente, which provides thousands of players with an offline & online selection of sports betting, live betting, casino, poker, slots, and table games, has been a mainstay in the Mexican gaming industry for more than a century.
While much has changed over the years, the dawn of the Internet and a growing global acceptance of gaming entertainment has pushed the competition at a breakneck pace. With legal gambling often available on smartphones and home computers, it has never been more important for casinos like Grupo Caliente to elevate the experience they offer their guests.
More Competition Than Ever
It wasn't that long ago that top casinos could rest on the fact that they were big fish in a small pond. For instance, if you look at the United States, it wasn't until the 1970's that casinos could be found anywhere other than Nevada. When other casinos started to populate across the United States, Las Vegas had to shift its marketing efforts to explain to would-be travelers why Las Vegas was worth the airfare. It became less about the availability of roulette wheels and craps tables, and more about bigger and better amenities.
Amenities That Matter In The Casino Industry
When it comes to attracting people to physical casino locations, amenities outside of gambling are the most important. These play a crucial role in attracting repeat customers. Ideally, people would stay on the casino floor for the duration of each visit. Casinos naturally have an advantage, and the math is in the favor of profitability for the house. This is often referred to as the house edge.
Some casinos still operate as solely casino venues. Players can come to play until they are content and then head home. These casinos greatly limit their ability for expansion. To grow, casinos must not only attract people who are naturally excited to come for the gaming, but they must also attract the friends and family of those gamers. A large section of visitors is looking for a more robust entertainment experience. Amenities are what make it possible to attract large groups of people who more often than not will head to the casino floor at some point during their visit.
Casino Reward Programs
Successful casinos are successful because of their guests. Rewarding faithful patrons is a smart business as it incentivizes players to come back and play again. The most typical casino loyalty program comes in the form of a player card that can be swiped for all transactions within the casino. Typically, each transaction corresponds with a point system, and the more points that are accumulated, the greater the incentive for the player.
Incentives can be free bets, free meals, discounted hotel stays, gifts and more. Of course, the casino reward program doesn't just benefit the gamer. Not only do casinos get a chance to create loyalty with their gamers, but they also get to collect pivotal data that can be used to structure offers and rewards that will appeal to an individual user. People also provide their home address and email when they sign up for a reward card. This information can be leveraged for direct mail opportunities as well as email marketing.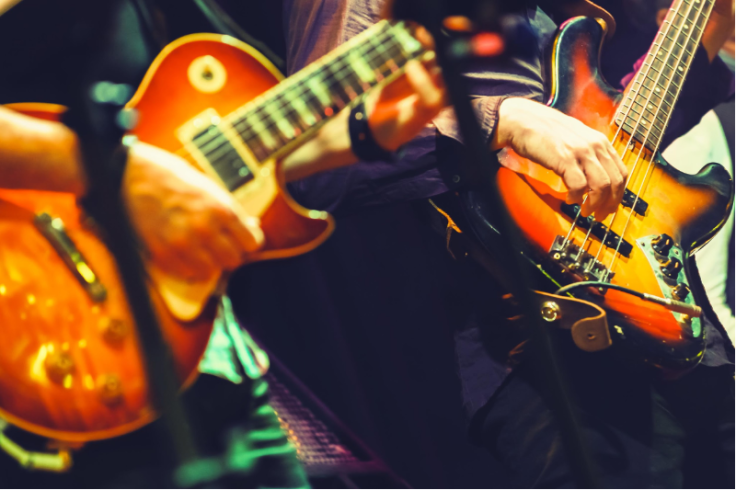 Live Entertainment
Whether it be in the form of music, comedy or magic, live entertainment is a key attraction for successful casinos. Each popular act that visits a casino to perform attracts a unique audience. A headlining comedian can bring visitors who would have otherwise never walked the casino floor. This provides unique opportunities to grow the customer base and attract loyal gamers.
Live Sports
Guests naturally love to visit the sportsbook and place a bet on their favorite sports teams. Major events like NFL Sunday or UFC on a Saturday night bring loyal sports fans to the casino floor. Ideally, casinos can bring more visitors by featuring a racetrack. Besides live horse or dog racing, casinos will often look to attract sporting events like basketball tournaments or boxing events.
Food and Beverage
Over the last couple of decades, the gaming industry has changed the way they look at food and beverage services. It used to be that breaking even on food was deemed good enough as the real money was made via the slot machines and gaming tables. However, as certain casinos began prioritizing residencies by big-name chefs, casinos became attractive destinations because of the high-end restaurants available at their locations. In addition to upscale restaurants for memorable evenings, the buffet has always been a mainstay of the gaming industry. Buffets have been upgraded to include theme nights and ethnic fare. By having restaurants that cater to different price points, casinos can tie in food with their reward programs.
Spas
Some of the best spas in the world are connected to gaming facilities. The relaxation of a spa is the perfect add-on to a couple's getaway. Because casinos are designed for adults, it's only natural that spas offering couples massages draw in guests.
Shopping
Shopping and casinos are a natural marriage. Not only do lucky winners have the disposable income to spend, but a lot of guests simply love window shopping. Shops provide another reason for guests to stay on the casino premises for a longer duration of time. Shops also can be tied into loyalty programs. If a guest has to travel to pick up a free item from a particular store, they are likely to stop and gamble during their visit.
Customer Service
Grupo Caliente invests heavily in training its employees and helping them grow within their system. It is important that a casino only employs people who enjoy what they do and are serious about customer service. From the dealers at the tables to the people checking in guests for their overnight stay, every employee at a casino must be playing a part in providing a positive experience for their guests. Successful casinos are home to repeat customers. An employee well-trained in customer service can establish a rapport with guests, identify customer needs before they are verbally provided, act on customer requests quickly and adapt to challenging situations.
Every employee within a successful casino should be working towards the goal of creating a positive experience for the guest. The casino employee is paramount to success as they can make a guest feel as if they won even if they may have lost money while gaming.