With Hugo Chavez Dead, Who Will Be His Successor As Venezuela's Next President?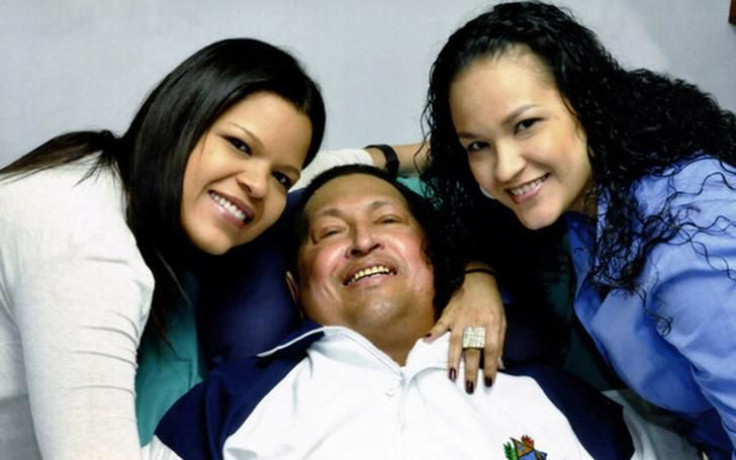 Now that Hugo Chavez has died, the world is wondering who will replace him as president of Venezuela.
In the wake of Chavez's death, which was announced by Vice President Nicolas Maduro and confirmed by BBC News at about 5:00 p.m. EST Tuesday, an election will be held within 30 days, according to Reuters.
Chavez, who presided over a 14-year socialist rule marked by controversy, had not been seen in public since he underwent surgery to treat his cancer in his pelvic region on Dec. 11. The cancer was first diagnosed in 2011.
His death leaves a void at the head of the Venezuelan government, which will be filled via the forthcoming election, for which the leading candidates will most likely be Venezuelan Vice President Maduro and opposition leader Henrique Capriles.
Maduro was endorsed by Chavez himself, according to Reuters. The results of a poll conducted last month revealed that Maduro was in the lead in a hypothetical vote to replace Chavez, buoyed by Chavez's endorsement.
The poll, conducted by Venezuelan pollster Hinterlaces, showed Maduro winning 50 percent of the hypothetical vote, versus Capriles' 36 percent. The poll asked 1,230 people between Jan. 30 and Feb. 9 who they would vote for in a potential election to replace Chavez.
Maduro, 50, was Chavez's right-hand man and preferred successor, which has provided him with a leg up in the forthcoming vote. Capriles, 40, leans center-left, and lost to Chavez in last year's presidential election.
However, another contender likely to throw his hat in the ring is National Assembly President Diosdado Cabello, a military friend of Chavez who is the wealthiest man in Venezuela and the chief of its military. He is wields more actual power than the other two candidates, and if he declares his candidacy he would too have a good chance of replacing Chavez as the next Venezuelan president.
As Venezuelan presidents are elected to six-year terms, it is likely that a number of candidates will run in the election to replace Chavez, as it is the first time the presidential seat will change occupants in 14 years.
© Copyright IBTimes 2023. All rights reserved.