Hundreds Rally In NYC For Trayvon Martin A Day After George Zimmerman's Acquittal [PHOTOS]
Hundreds of people gathered in New York's Union Square Sunday afternoon to protest the acquittal of George Zimmerman, who was exonerated by a jury Saturday night of all criminal charges in connection with the shooting death of unarmed teenager Trayvon Martin last year in Sanford, Fla.
The diverse crowd came together to speak out against what they overwhelmingly saw as a miscarriage of justice in the Zimmerman case, while calling for action and changes to the criminal-justice system and racial understanding in the U.S.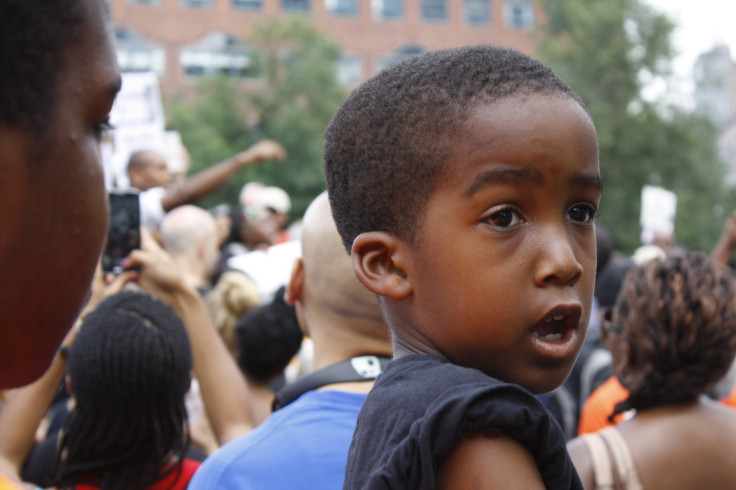 The rally, organized by a grassroots coalition of civil-rights groups, ordinary citizens and political leaders, was an opportunity for people upset about the outcome of the trial to express their views and plan for the future.
The event, featuring two separate protests, remained peaceful throughout the afternoon despite the high tensions over the verdict, in clear defiance of vocal observers, police officials and politicians who had predicted widespread violent protests in the event Zimmerman were acquitted.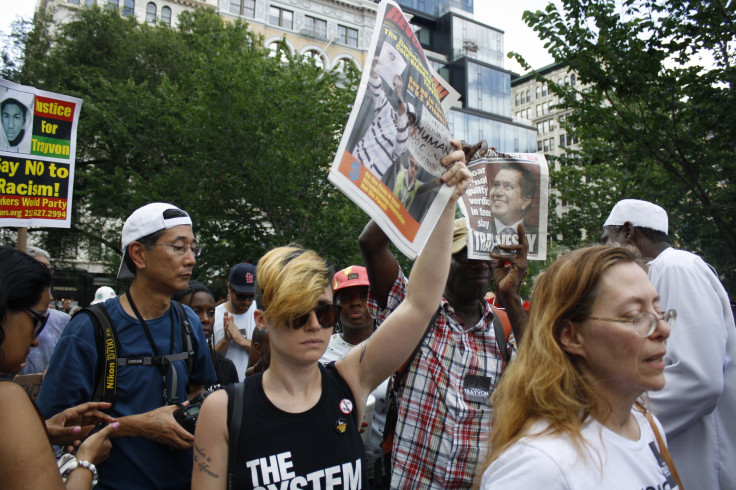 The central protest featured a lineup of prominent civil-rights leaders and politicians who spoke effusively about the need to organize in the wake of the trial to improve the state of American race relations and their intersection with the nation's legal system.
Kevin Powell, president and co-founder of Building Knowledge Nation, a Brooklyn-based activist group, led the proceedings, which he kicked off with a 30-second moment of silence for Martin and his family.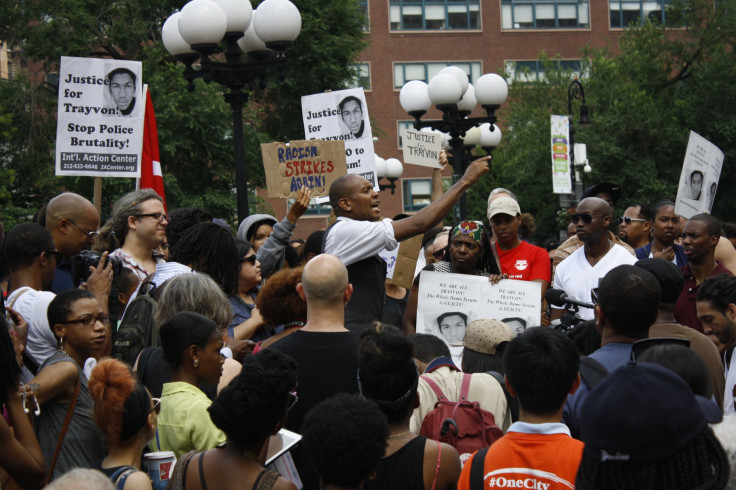 "Can you imagine what his family feels right now?" he asked the crowd. "Let me say this, brothers and sisters: If anyone tells you you should not be angry, they're wrong. You should have emotions around this. Young people especially out here, we've got to stand up because this is our time to lead."
The lively crowd cheered along with his words and welcomed a succession of speakers, including City Councilman Jumaane Williams, D-Brooklyn, who spoke forcefully about the case and the need for changes to the legal system.
"If you keep saying we're in a post-racial America, you are preventing us from getting to a post-racial America," he said. "I hope the same people asking for peace and calm are here asking for justice because we deserve justice first."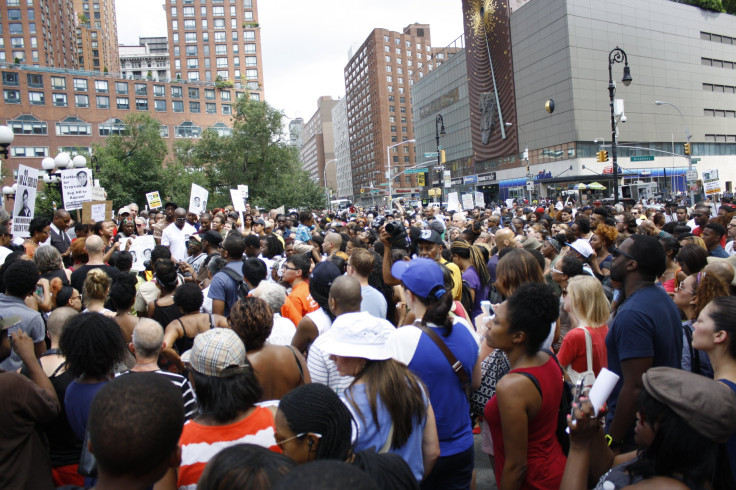 Harlem resident Allen Collins, a 26-year-old who lived in Florida for 15 years, attended the protest because he felt a need to come together with community members in the wake of the verdict being handed down.
"Me personally, I don't think it's a race thing. I don't think the prosecution did enough to prove murder. You have to prove it past a reasonable doubt on murder, but I was very surprised he didn't get manslaughter," he said, adding, "Anytime you can get a group of people together for a positive cause without a ruckus shows how powerful we are, so I think it's good."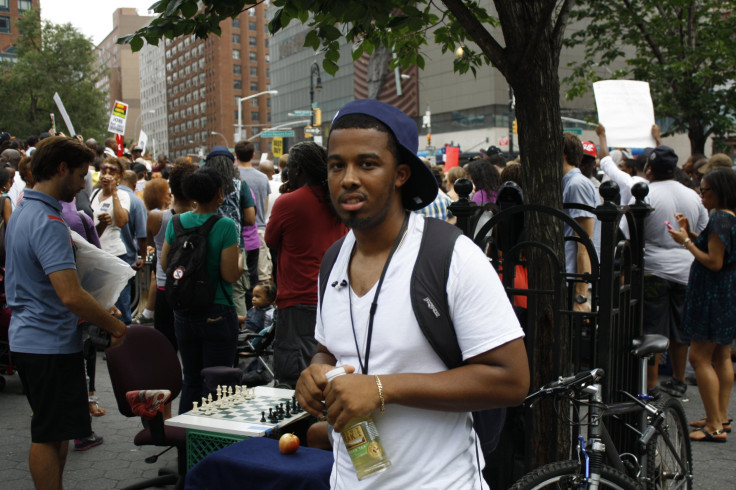 The second, less-coherent protest included a peaceful march through the park, with marchers carrying signs expressing outrage over the Martin verdict.
As the marchers wended their way through Union Square, Powell moved on to a discussion about the need for the community to come together and channel their emotions toward a higher cause.
"We want this to be a teach-in, an organizing rally right here in Union Square. No more protests without a purpose," he said. "It's not just about Florida, it's about the whole country, which is why when Trayvon was murdered, President Obama said, 'That could have been my son.' It's because he's all of our son."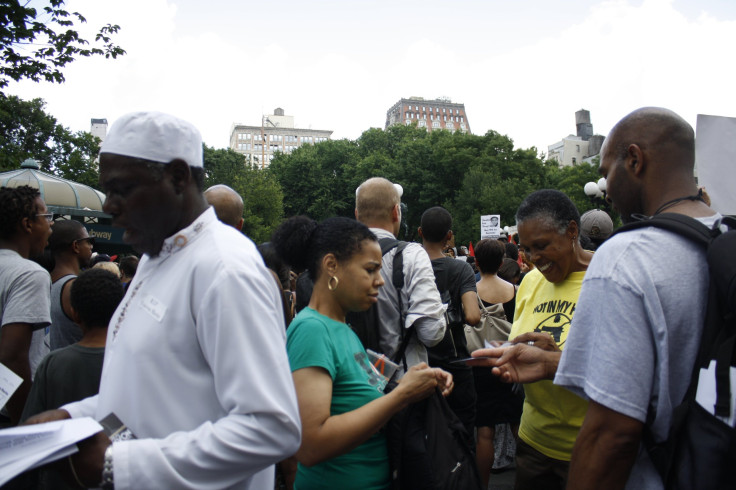 City Public Advocate Bill de Blasio, a Democratic candidate to replace Mayor Michael Bloomberg in the November city elections, told reporters on the sidelines of the organized protests that Zimmerman's acquittal should be a call to action.
He advocated for the repeal of both Florida's controversial "Stand Your Ground" law, which provides legal grounds for killing someone on the streets if you believe there is a real threat to your life, and the New York Police Department's "Stop and Frisk" law-enforcement regime.
"He was lost for doing nothing. He was racially profiled and killed for doing nothing. [The Stand Your Ground] law needs to be struck down, and the [U.S.] Justice Department needs to go ahead right away and bring a civil-rights case," he said. "[Stop and Frisk] relates because there's racial profiling going on in this city everyday"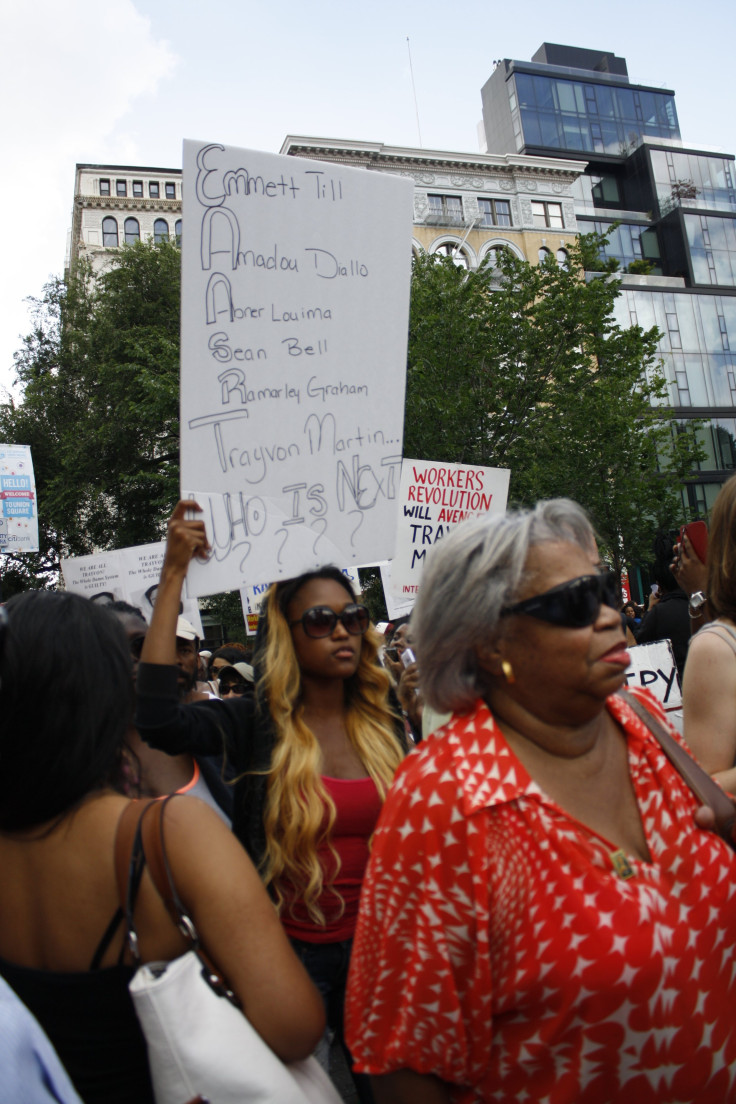 Powell's remarks also touched on the need for community members to take the lead in organizing moving forward.
"We need to stop saying there are no leaders," he told the approving crowd. "We are the leaders we've been waiting for."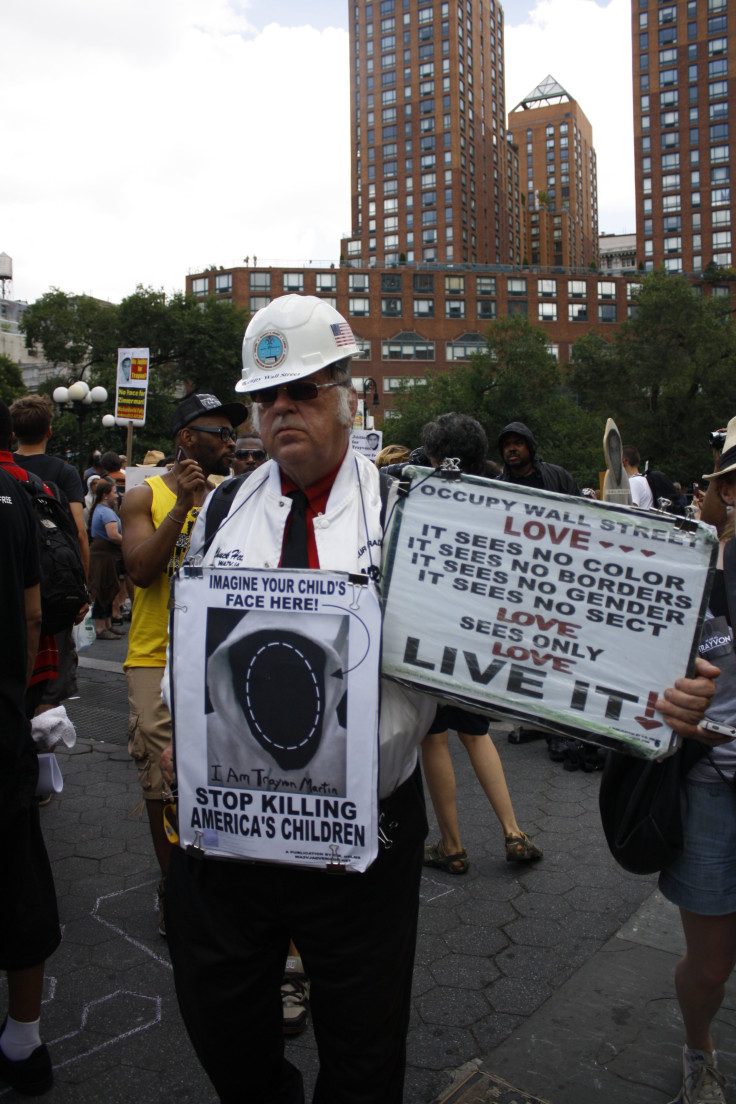 © Copyright IBTimes 2023. All rights reserved.