Hungarian Defense Minister Resigns Amid Refugee Crisis, Slow Fence Construction
Hungary's defense minister resigned Monday amid delays in the construction of a border fence aimed at keeping thousands of refugees from entering the country, reported Reuters Monday. Former Defense Minister Hende Csaba headed up the armed forces, which were involved in the construction of a fence along the country's Serbian border that was intended to keep refugees from entering the country illegally.
Some 340,000 asylum-seeking refugees fleeing conflict in the Middle East -- mostly from Syria, Iraq, Afghanistan and Eritrea -- have flooded into the European Union this year.
A government source told Reuters that Hungarian Prime Minister Viktor Orban, who has taken a hard line on Europe's growing crisis, was unhappy with the progress of border protection construction.
"The government's national security cabinet met on Monday to look at the situation regarding illegal immigration," the government said in a statement, according to Reuters. "The cabinet heard an account of the state of readiness of the temporary security fence at the border. The minister offered his resignation after the meeting."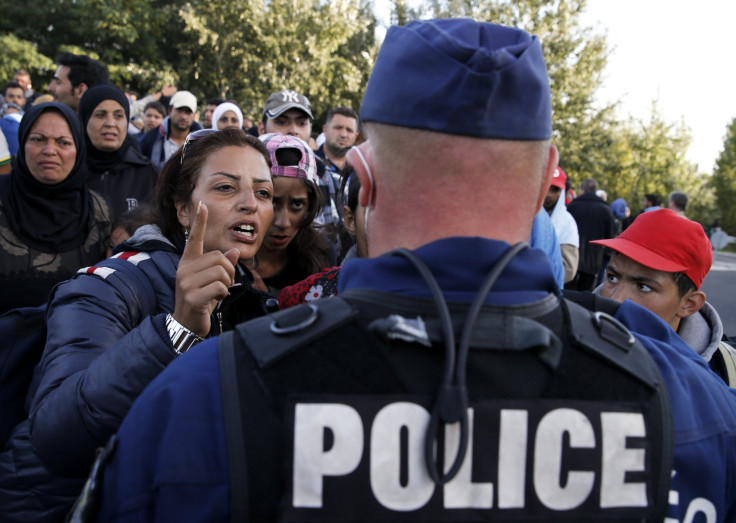 The fence was planned to be 13 feet high and span Hungary's 110-mile border with Serbia, reported the Associated Press. A few strands of razor wire currently span the border, but the high wall is built in just a few spots, according to the AP. The fence was initially scheduled to be completed by the end of November, but in July Orban set an Aug. 31 deadline. The project is being built by the armed forces with the assistance of state workers. Istvan Simicsko, a former state secretary in the defense ministry and the current state secretary for sports, will replace Csaba.
Csaba resigned as police used pepper spray on refugees who fled a reception center Monday along Hungary's southern border. Hundreds of Arabs, Asians and Africans walked north along the major highway to Budapest, breaking through Hungarian police lines after they tired of waiting for busses, reported the Associated Press.
© Copyright IBTimes 2023. All rights reserved.