Hunt For At Least One More Terrorist In Paris Attacks Underway; Car Found Abandoned In Paris Suburb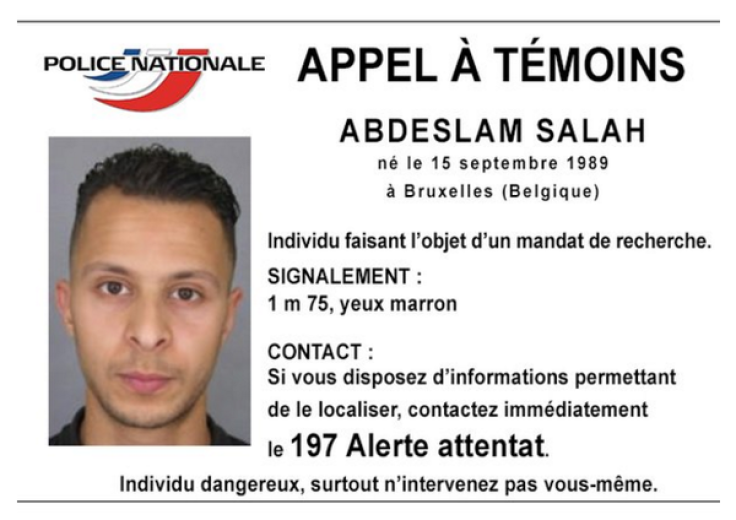 UPDATED 12:35 p.m. EST: Police identified a suspect in the Paris attacks as Abdeslam Salah and issued a nationwide alert.
Original post:
French police Sunday sought at least one more suspect in Friday's terrorist attacks in Paris, following the discovery of an abandoned black Seat Leon with several AK-47s inside -- the same rifles used in the attacks that killed 129 and wounded 352, 99 critically. The car was found in the eastern suburb of Montreuil, Radio France Internationale reported.
Three AK-47s, the same weapons used in the attacks, were found inside the vehicle, le Figaro reported.
Authorities said Sunday 103 of the victims have been identified.
Seven attackers killed themselves or were shot to death by police during the attack, and French police have detained at least six relatives of one of the attackers, Ismael Omar Mostefai, 29, whose severed finger was found amid the carnage, le Figaro said.
French Prosecutor Francois Molin said Saturday three groups of terrorists attacked six sites in the 10th and 11th arrondissements of Paris in a series of coordinated operations. The greatest death toll was at the Bataclan concert hall, where the killers opened fire with AK-47s, killing 89 of the victims.
Police in Belgium have arrested five people in the attacks, Molenbeek district Mayor Francoise Schepmans said, but prosecutors only would confirm three were in custody, Reuters reported. A gray Polo found abandoned near the Bataclan had been rented in Belgium.
At least one of the attackers had a Syrian passport, but it was unclear whether it belonged to the terrorist or had been stolen from a refugee, le Matin reported. French officials said at least three of the killers were teenagers. Greece said two of the attackers infiltrated among Syrian refugees fleeing the violence in their country. The Serbian Interior Ministry said the passport holder entered Serbia Oct. 7 and applied for asylum.
Deutsche Welle reported a 51-year-old Montenegro man was arrested Nov. 5 after police found several automatic weapons, handguns, hand grenades and explosives in his car. It was unclear, however, whether he was connected to the Paris attacks.
© Copyright IBTimes 2023. All rights reserved.