IAEA Report Reveals Foreign Scientists Helped Iran Reach Nuclear Capability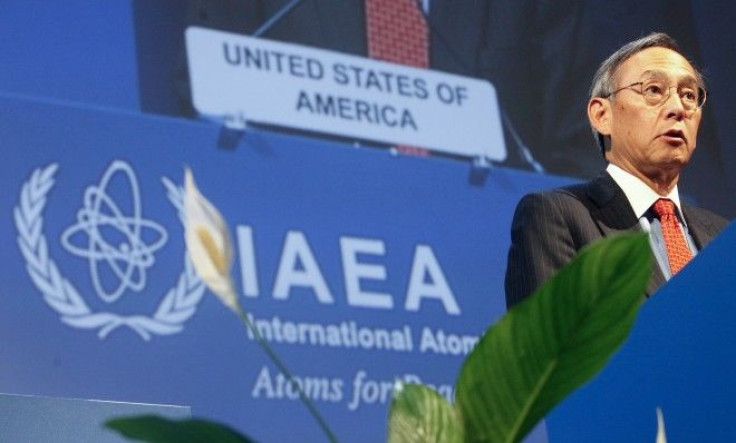 Documents provided by secret intelligence to the United Nations' nuclear watchdog, the International Atomic Energy Agency (IAEA), has mentioned that the Iran government has reached its full nuclear capability with the assistance of foreign scientists.
According to the findings presented by nuclear experts, former Soviet scientists have aided Iranians to master and overcome the technical hurdles associated with nuclear weapons construction.
Apart from former Soviet Union, Iran also received technical assistance from scientists from North Korea and Pakistan.
The IAEA is expected to release a detailed report this week about Iran's efforts to obtain sensitive nuclear technology.
According to the Washington Post, fears that Iran could quickly build an atomic bomb, if it chooses to, has fueled anti-Iran rhetoric and new threats of military strikes.
Although the report has cautioned certain U.S. arms-control groups, the Iranian government has been reportedly indifferent about it.
Let them publish and see what happens, the Washington Post quoted Iran's foreign minister and former nuclear top official, Ali Akbar Salehi, the semi-official Mehr News Agency reported Saturday.
The report addresses developments since the last report and failure of Iran to implement its binding obligations.
It was earlier reported that although the agency has conducted verification activities under Iran's Safeguards Agreement, the country is not implementing a number of its obligations.
This includes implementation of the provisions of its Additional Protocol, implementation of the modified Code 3.1 of the Subsidiary Arrangements General Part to its Safeguards Agreement, suspension of enrichment related activities, suspension of heavy water-related activities and addressing the Agency's concerns about possible military dimensions to Iran's nuclear program.
Apart from revelations about the foreign assistance, it has also been stated that the new report will also provide adequate proof that Iran has constructed a large steel container for the purpose of conducting highly-explosive nuclear tests for use in nuclear weapons.
© Copyright IBTimes 2023. All rights reserved.