Iceland Suffers 17,000 Earthquakes In 1 Week: 'Very Unsettling'
KEY POINTS
Around 17,000 earthquakes hit Iceland's Reykjanes in the past seven days, according to the Icelandic Meteorological Office
One resident says they felt "the Earth shake 24 hours a day for a whole week"
Experts said the earthquake swarm is "fairly unusual" because of its duration
Iceland is no stranger to tremors, but the volcanic island has experienced an unusually large number of earthquakes in the past several days, leaving residents feeling unsettled.
Reykjanes, a region in southwest Iceland, was hit by a whopping 17,000 earthquakes within the last seven days, says the Icelandic Meteorological Office. The largest and loudest quake came on the morning of Feb. 24, with its magnitude reaching 5.6 on the Richter scale.
Aside from this, two more earthquakes with magnitudes over 5.0 struck the region on Feb. 27 and March 1. These three are part of the earthquake swarm that has been disturbing residents of Reykjavik and the municipalities surrounding it, which comprise about two-thirds of the Icelandic population.
As Iceland sits on a tectonic plate boundary that continually splits apart, occasional earthquakes are a common occurrence in the country. What is unusual about the recent tremors, aside from their number, is that they have been occurring for more than a week.
"I have experienced earthquakes before but never so many in a row," Reykjavik resident Auður Alfa Ólafsdóttir told CNN. "It is very unusual to feel the Earth shake 24 hours a day for a whole week. It makes you feel very small and powerless against nature."
Although the quakes have caused little damage so far, Iceland's Road and Coastal Administration noted that small cracks in roads have been discovered as well as rockfalls on steep slopes near the epicenter of the swarm.
A deputy member of Parliament residing in the fishing town of Grindavík also said that this is the first time he has experienced a swarm of this size.
"We are used to it; it started one year ago. But it is much more now -- very unsettling," Páll Valur Björnsson told the outlet. "I'm not afraid but this is uncomfortable. I woke up twice last night because of [tremors]. There was a very big one when I went to sleep, and I woke up with one. It is difficult but you have to learn to live with it."
The question experts are now trying to find answers to is why the quakes have been occurring for a longer period of time. Professor Þorvaldur Þórðarson of the University of Iceland suggested that it is likely that magma has entered the Earth's crust.
"We are battling with the 'why' at the moment. Why is this happening? We likely have an intrusion of magma into the [Earth's] crust there. It has definitely moved closer to the surface, but we are trying to figure out if it's moving even closer to it," he said.
Officials have also warned that an eruption of one of the multiple volcanoes in the area might occur soon.
But the University of Iceland's Volcanology and Natural Hazard Group said no towns appear to be at risk from lava flow should an eruption occur based on its latest modeling.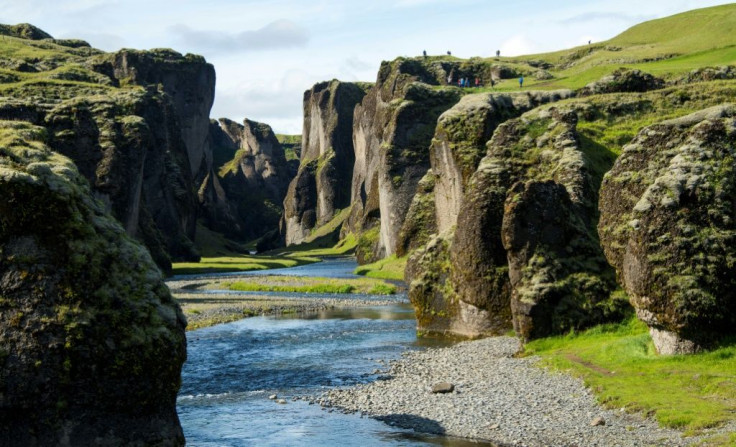 © Copyright IBTimes 2023. All rights reserved.
FOLLOW MORE IBT NEWS ON THE BELOW CHANNELS