If you thought Wayne Rooney's overhead-volley was great, what about these? (VIDEO)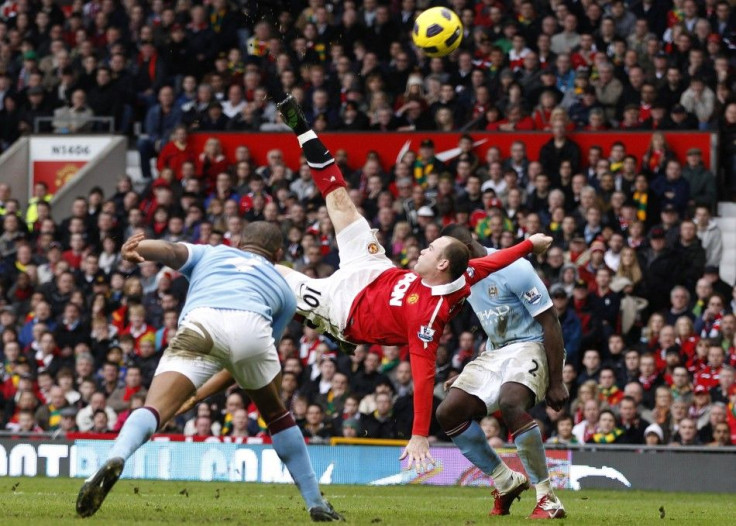 Wayne Rooney scored one of the most memorable volleys in recent times to give Manchester United a 2-1 victory last week. The fact that it came in one of the most followed matches in the world helped. However, here are a couple of links to videos featuring volley-goals from the little known Mathew Burrows and Mauro Bressan.
Mathew Burrows had this goal nominated for FIFA's Goal of the Year award in 2010. Though Hamit Altintop eventually won the Ferenc Puskas Goal of the Year 2010, for this wonder-goal against Kazakhstan in a Euro 2012 qualifier, most viewers and journalist were of the opinion that Burrows' goal for Glentoran, in the relavitely unknown Irish league, had that extra bit of ingenuity and unpredictability. You can have your say after watching this.
Mauro Bressan scored this wonder way back in 1999 for Fiorentina against Barcelona. Overhead-volleys are hard enough, without being 25 yards away. To attempt something like this, he must have been either very ambitious or crazy. However, this goal saw Fiorentina secure their place in the second group stage. (Back then, there was no knock-out round.)
© Copyright IBTimes 2023. All rights reserved.