'I'm Happy I'm Not A Model Anymore': Supermodel And New Fox News Star Carol Alt Gets Candid [VIDEO]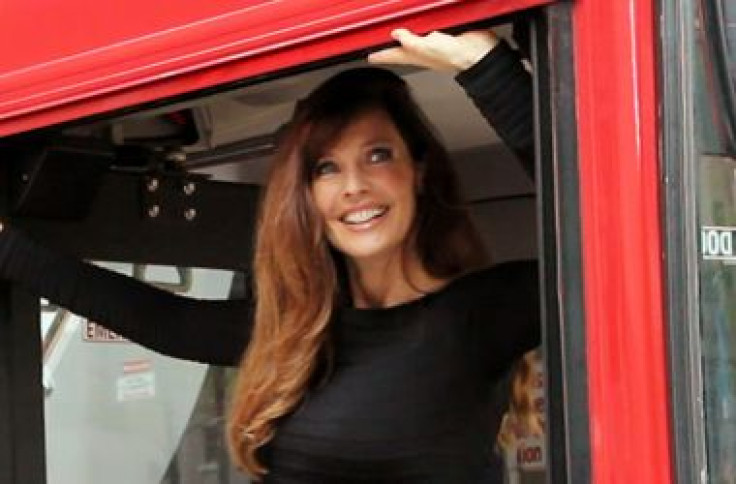 Gray Line New York has inducted the latest celebrity into its "Ride of Fame": supermodel-turned-TV-host Carol Alt. The ever-glamorous Alt was there to receive the honor outside the Fox News studios in Manhattan as she flirted with the cameras, struck a pose and gushed about her new gig on Fox as the host of "A Healthy You and Carol Alt."
Carol Alt is a supermodel who has graced more than 500 magazine covers and turned her modeling career into success as an actress, author and now television host. With a career spanning two decades, Alt has some experience and words of wisdom to share.
Her new show will use her own health issues as a talking point with various doctors and guests. But with so many lifestyle programs dedicated to health and well-being, Alt assured IBTimesTV that we have not seen a show like hers before. With women's health being the focal point of her show, she revealed how she feels about the modeling industry today, and the extreme lengths models go to for their careers.
It has been reported that some models eat cotton balls to feel full, and some even have their teeth removed to appear thinner. Alt revealed that while she was modeling there were times she would just "cry" and drink up to "eight cups of coffee a day." She said she was never a size zero, but always had a strong work ethic to go that extra mile.
Now Alt aims to use her experience and position as a celebrity to influence others. She will discuss the issues she is now experiencing like aging, and hormones. Alt also affirmed that there are healthy ways to stay slim without having to go to the extreme measures of model-anorexia.
But now the size zero debate is only gaining more momentum as the pressure to be thin in the industry has never been more intense. Alt reveals that "I'm happy I'm not a model anymore." Now a household name, supermodel, author, actress and TV host, she got candid when she sat down with IBTimesTV to tell us that "It's hard. And it's harder when you become famous."
© Copyright IBTimes 2023. All rights reserved.