India vs. Bangladesh Cricket 2015: Live Streaming Info, Time, TV Channel For 3rd ODI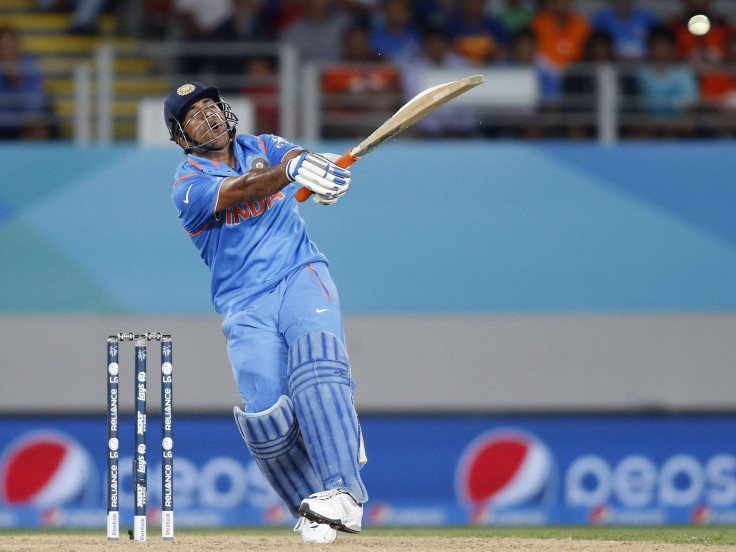 Having already lost a one-day internationals series to Bangladesh for the first time ever, India will now be playing to avoid a humiliating whitewash when the sides meet in the third and final ODI of the series on Wednesday in Mirpur, Dhaka. A week ago, India had only lost three of the 29 ODIs ever played between the neighboring countries, but then came two losses in the space of four days that have led to pointed inquests into the state of the India team and in particular captain Mahendra Singh Dhoni.
After getting the series in Bangladesh underway with a 79-run defeat, India were then comprehensively brushed aside in a six-wicket win for the hosts that guaranteed Bangladesh a historic series victory. Making it even worse for India is the fact that, reflecting Bangladesh's growing reputation in the 50-over game, India has taken a full-strength side, and yet still came up short.
It has been a disastrous way to start a new cycle for India following their semifinal defeat at the World Cup to Australia. And in a cricket-mad country, the fallout has been considerable, with reports of dressing room unrest and questions about the direction of the team. Much of the criticism, though, has been reserved for Dhoni. The 33-year-old stepped down as captain of the Test side at the end of last year, but has remained in place in ODIs. With that decision now being called into question, Dhoni had some choice words to direct back at the media, stating that he would have no problem stepping down if he was in fact the problem.
"I'm always the one blamed for everything wrong with Indian cricket," he said, according to The Indian Express. "Maybe it is all because of me that everything is happening. If you play long enough you see the good and bad days on the field. But I am really enjoying my cricket. If it is justified that you remove me and Indian cricket will start doing well then definitely I would love to step aside and play as just a player.
"I was never really in line to become the captain, but it was given to me. Now if you take it away from me I will still be happy because what is more important for me is to play for the country and contribute to a win."
Dhoni has also been defended by all-rounder Ravichandran Ashwin, who was eager to point out his captain's huge contribution to the team over the years and that it would be wrong to panic after two defeats. There has been scrutiny, too, over the team selection, too, after Ajinkya Rahane was left out of the last ODI.
The atmosphere surrounding the Bangladesh team could not be more different. Already in the past seven months, Bangladesh has beaten Zimbabwe 5-0 and Pakistan 3-0 in ODI series. And the win over India last time out ensured that they would qualify for the 2017 Champions Trophy as one of the top-eight ranked nations. Captain Mashrafe Mortaza has stated that beating India in a series ranks as one of the finest moments in the country's cricketing history, although he is eager for his team to continue their success.
"It is one of the biggest achievements, actually. I think, the boys are really confident," he said, reports The Times of India. "Maybe, we didn't expect to win that way. But we were always going to play to win and fight till the last ball. Obviously, I know that if we play our best cricket, it will be competitive and we can win as well. I will say that a lot of luck was also involved.
"Look, consistency was our biggest problem. At the moment, things are going well for us and I hope it will continue. In cricket, momentum is very important. Hopefully, the boys will keep it up. There were a lot of challenges in the last 15 years but keeping this form is going to be a greater challenge for us."
Victory on Wednesday will not only seal Bangladesh a series clean sweep but also give them an 11th successive ODI win at home, just one shy of the all-time record jointly held by the West Indies, Pakistan and Australia.
Start time: 5 a.m. EDT
TV channel: Star Sports (India, Bangladesh)
Live stream info: Willow TV (USA) StarSports.com (India)
© Copyright IBTimes 2023. All rights reserved.