Indonesia Earthquake Death Toll Hits 162; Total Expected To Sharply Increase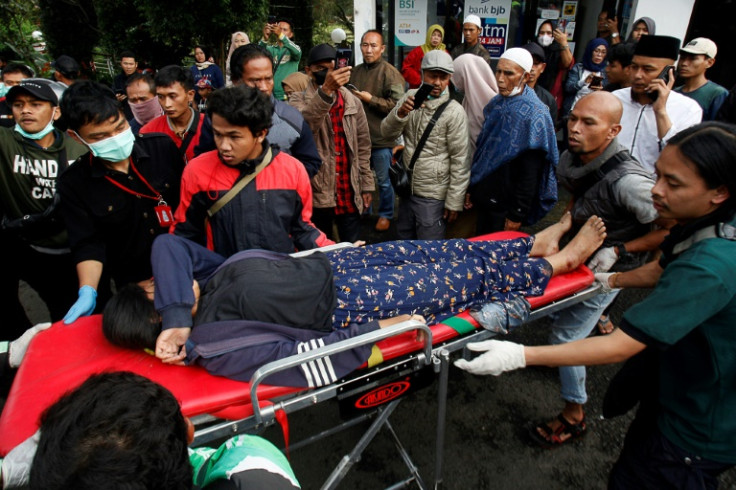 KEY POINTS
West Java's governor said some Indonesians are still trapped in collapsed structures
Indonesian officials said they are treating wounded people who cannot reach the hospital
The magnitude 5.6 quake was also felt in Jakarta, where office workers were evacuated from high-rise buildings
A magnitude 5.6 earthquake rattled the main Indonesian island of Java, killing 162 people and injuring hundreds of residents.
The epicenter of the quake is near the city of Cianjur, 60 miles away from the country's capital Jakarta, The New York Times reported.
The earthquake toppled hundreds of buildings and houses, but Indonesia's National Agency for Disaster Management (BNPB) ruled out the threat of a tsunami.
Ridwan Kamil, West Java's governor, said they expect the death toll to continue to rise as some Indonesians are still "trapped in isolated places."
"There are residents trapped in isolated places, so we are under the assumption that the number of injured and deaths will rise with time," Kamil said, according to the Times.
About 13,000 Indonesians were displaced by the earthquake, according to Kamil.
Kamil said restoration of electricity in the affected area could take up to three days, and poor mobile phone signals are causing problems to their rescue efforts, the BBC reported.
The regional governor added they are setting up tents and temporary shelters for the quake victims.
Herman Suherman, the head of Cianjur Regency, reported that their main hospital sustained damage and lost electricity following the quake.
Suherman said that hospital operations were overwhelmed by injured residents and that more doctors are needed to treat all victims.
The government official added that health workers are already treating wounded people who cannot reach the hospital.
The earthquake was also felt in Jakarta, where office workers were evacuated from high-rise buildings.
Ahmad Ridwan, an office worker in Jakarta, told Reuters that people became nervous and panicked after tremors shook the capital, despite being already familiar with earthquakes.
The U.S. Geological Survey (USGS) said the Indonesian quake occurred at a depth of more than 6 miles. The agency said shallow earthquakes are often more destructive than deeper ones.
The Southeast Asian nation is vulnerable to devastating earthquakes as it sits on the "Ring of Fire," an area of active volcanoes and fault lines around the Pacific Ocean.
In February, a magnitude 6.2 quake struck West Sumatra, which killed 25 people and injured 450 others.
Indonesia recorded its worst earthquake disaster in 2004 when a magnitude 9.1 quake near Sumatra island triggered a massive tsunami in the Indian Ocean. More than 226,000 people in 14 affected countries were killed, half of them in Indonesia.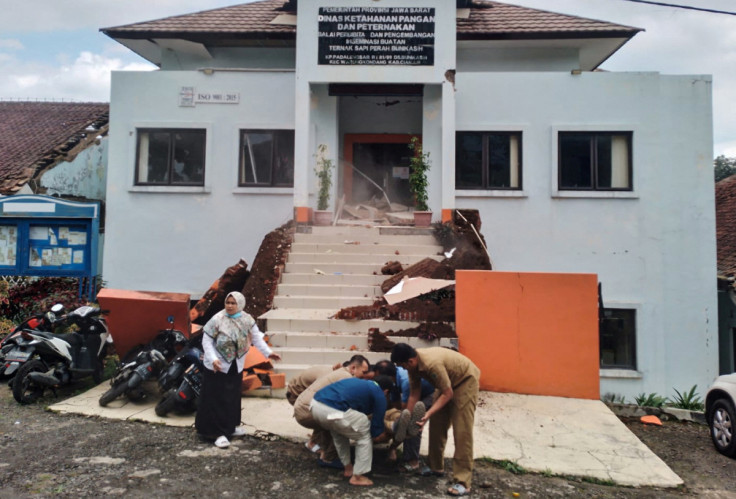 © Copyright IBTimes 2023. All rights reserved.