Infosys Q4 Profit Rises, But Shares Fall On Poor Guidance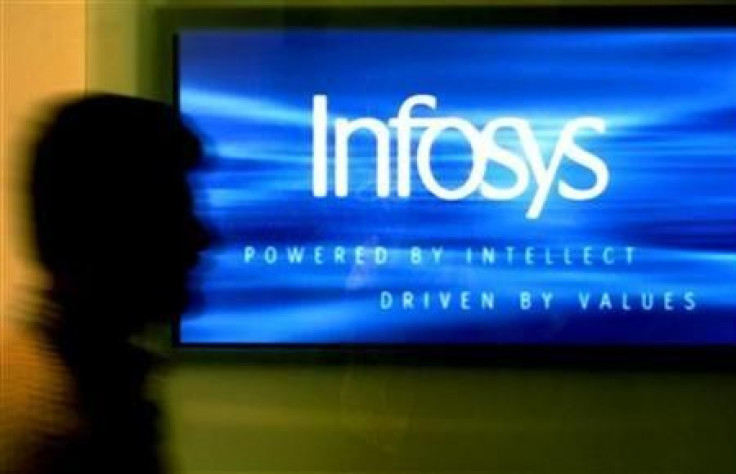 Indian software services firm Infosys Technologies Ltd Friday reported 27.4 percent quarterly rise in profit, but presented disappointing guidance for future sales subsequent to the uncertainties in the global economy and the volatile nature of the currency.
The shares of company plunged on the Mumbai market subsequent to the announcement of the result. At 1:15 PM IST, the shares of Infosys were trading at INR 2497.80 ($49) down by 9.19 percent.
Consolidated net profit of Infosys for the fiscal fourth quarter rose to $449 million from $352 million a year earlier. The company added that for the year ending March 2013 it was expecting 8 to 10 percent growth in revenues.
The year ahead looks challenging for the IT services industry, with slow recovery in the global markets. We are executing our Infosys 3.0 strategy which is meant to deliver high quality growth in the medium to long-term. We are making investments and have put in place a structure to deliver on this strategy, SD Shibulal, CEO and MD of Infosys, told the Economic Times.
We had a very difficult quarter with revenues declining sequentially. Our focus on high quality growth coupled with strong financial discipline helped us deliver on EPS guidance in US dollar terms. The global currency market volatility continues to be challenging for the industry, V Balakrishnan, CFO of Infosys, said.
The big players in the IT industry in India are facing intense competition globally. At the same time, experts are of the opinion that overall demand for IT services will continue to grow in 2012 as productivity efficiencies from IT are now a well-accepted reality. Certainly, the IT industry in India is facing several challenges with increasing labor protectionism in the US, severe global competition and increasing operating costs.
The IT industry in India is facing rapid changes, with innovative cloud services challenging firms' traditional bread-and-butter-line of business and an increasing number of innovative mobile and tablet apps reducing the relevance of traditional software systems. .
However, the IT industry in India, with its volume of talent, proficiency in English language, diverse technology skills and mature management systems in its IT companies, is well positioned to compete extremely well in the global arena.
© Copyright IBTimes 2023. All rights reserved.