Inside A Polish Drone Factory: FlyTronic Is Poland's Top Unmanned Aircraft Manufacturer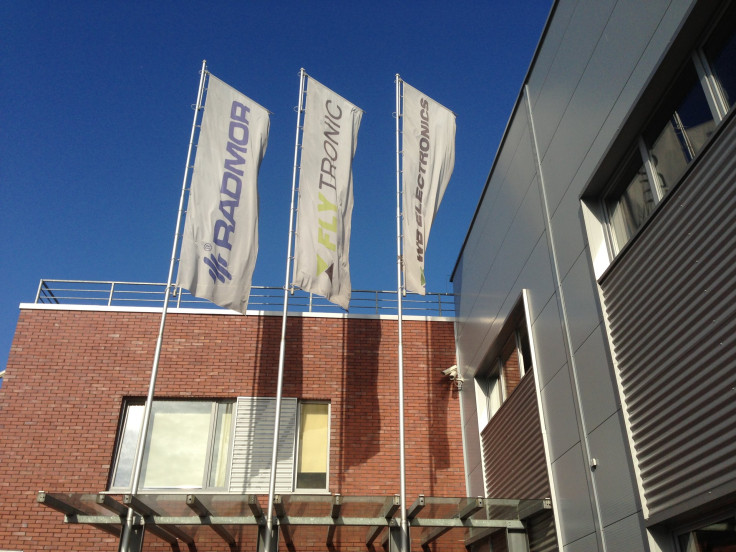 GLIWICE, Poland -- The parcel of land where the headquarters of Flytronic is now situated used to be a coal mine, where all of the action was thousands of feet underground. Now, this spot in Upper Silesia is concentrated on technologies used high up in the air.
Flytronic, formed in 2008 by two engineers, is the Polish military's largest supplier of unmanned aerial vehicles, what are more commonly known as drones. The company started making drones for the Polish military within two years of its inception and employs more than 60 engineers, some of whom take up piloting small planes as a hobby, according to Flytronic director Jaroslaw Zajac.
Much of the company's workforce comes from the nearby Silesian University of Technology, and a tour of the Flytronic factory included a pair of newly minted university graduates who appeared to come straight of engineering central casting. They explained how the company can monitor a drone's flight path from its offices. The engineers manipulated the drone's flight path using their fingers; the company is trying to make its systems more like the manipulation on tablets such as Apple's iPad.
Flytronic can manufacture about 10 aircraft a month and makes all of the electronics for the aircraft on an in-house soldering machine that can make 1,600 electrical components per hour. The plant also has a climate chamber to test parts in different humidities and temperatures.
When Americans think of drones, they worry about how the unmanned aircraft are used, and some get nervous about the possibility that one day a drone will target a citizen on U.S. soil. (Overseas, it already has, killing in Yemen al Qaeda propagandist Anwar al-Awlaki and his teenage son, who were Americans.) While there is some apprehension about civil rights in Poland regarding drones, the sentiment is not exactly the same, according to Marcin Pczycki, project manager of Flytronic.
For one, Pczycki said, Flytronic does not make any missile-equipped drones. The company's UAVs are too small to accommodate missiles.
In fact, Flytronic's smallest drone, the Flyeye Mini UAV, is so tiny it fits in the backpacks of two Polish soldiers (a requirement that the military asked for), has a two-kilogram (4.4 pounds) payload and takes only 10 minutes of preparation before it's up in the air. Delivered to the military in 2010, the drone features what Flytronic calls "smart landing." Landing is fully autonomous, and the drone is capable of landing somewhere different from its takeoff location.
"We own all our technologies," Zajac said, adding that most of the company's resources are put into research and development.
The company's medium-range drone, the Manta UAV, has a 50-kilogram (roughly 100 pounds) payload and can stay in the air for up to 20 hours.
Pczycki said Flytronic has a current contract worth $10 million with the Polish military for a drone package that includes training special forces soldiers in the use of the system. The military drones are able to withstand temperatures between -20 degrees Celsius (-4 F) and 50 degrees Celsius (122 F) and are hand-launched, using the same motion as you would to throw a paper airplane.
But Flytronic's drones are not just for military use, although the military does "want some exclusivity in terms of the technology that we're using," according to Pczycki. The company has spread its wings to include civilian customers and is trying to expand that sector of its business. In one case, a police department asked for a company drone to monitor a large crowd after a soccer match.
While Pczycki pointed out that the company's drones have been deployed in Afghanistan, where Poland is part of the NATO coalition, he couldn't cite particular missions where the drones were vital to their success due to the classified nature of the operations. But on the civilian side, he gave one example of a Flytronic drone in action that aided a local police department.
When a girl went missing in a forest about two or three years ago, a Flytronic drone was used to surveil the area. The police were granted permission to use the drone, and the girl was found thanks to the unmanned aircraft's capabilities.
"It was the first time we showed that this kind of system can be useful to them," Pczycki said, referring to civilian uses of drones.
© Copyright IBTimes 2023. All rights reserved.