International Day For Women And Girls In Science 2021: 5 Inspiring Women Of Science
KEY POINTS
Women play an important role in the field of science but are still held back from pursuing the field
From 2014 to 2016, less than 30% of researchers were women, the UN said
Below are five inspiring women of science who have made their mark in the field
Feb. 11 marks the 6th International Day of Women and Girls In Science, a day to celebrate women and girls in science and to promote their equal access to the field.
Women play an important role in science and technology, but even today, they only represent a small percentage of the world's researchers. According to the United Nations (UN), from 2014 to 2016, less than 30% of the world's researchers were women, and only 30% of female students pursue STEM fields in higher education.
Biases and stereotypes continue to hold women back from pursuing science, the organization said. It also noted a 2015 study, which found that even on screen, only 12% of characters with a STEM job were women.
"On the International Day of Women and Girls in Science, let's change this narrative," the UN said. "Join us in celebrating women and girls, who are leading innovation and call for actions to remove all barriers that hold them back."
On this day, let's get to know some of the inspiring women in science who made their mark in the male-dominated field, courtesy of Science Focus, Global Citizen and CNN.
Mae C. Jemison
Jemison was the first African-American female astronaut and the first Black woman in space when she served on the Endeavor in 1992 along with six other astronauts. But even before she pursued her dream of becoming an astronaut, Jemison was also a medical doctor who served as a Peace Corps medical officer in Sierra Leone and Liberia for two and a half years.
There, Biography noted, she also taught and conducted medical research.
Beatrice Shilling
A "daredevil" motorcycle racer who had her first motorcycle at just 14 years old, Beatrice Shilling was also an aeronautical engineer who ended up saving many lives because of her work. When Royal Air Force pilots learned of the problem of stalling in fighter planes during World War II, it was Shilling who led the team that designed a device to resolve the issue.
According to Science Focus, her peers credit her for helping the Allies to win the war.
Tu Youyou
Tu was studying traditional Chinese medicine when she found a reference to using sweet wormwood to treat intermittent fevers which, according to CNN, is a symptom of malaria. She and her research team extracted a substance from wormwood and volunteered to become the work's first human test subject.
Her discovery led to the development of anti-malarial drugs that have since saved millions of lives around the world. In 2015, Tu received the Nobel Prize in Physiology or Medicine because of her discovery, becoming the first scientist from mainland China to receive the Nobel Prize in a scientific category.
According to The Nobel Prize organization, Tu did it all without a doctorate, a medical degree or any training abroad.
Cecilia Payne-Gaposchkin
Although Payne-Gaposchkin was expelled from high school when she was 17 years old, she was actually the first person to discover the composition of stars. When she discovered that hydrogen was more prevalent in the universe than the astronomy community thought at that time, it was difficult for many to believe that a female graduate student could have made the discovery.
In fact, Science Focus noted, the dean of American astronomers during that time even wrote to her, saying that what she found was "clearly impossible." Still, Payne-Gaposchkin persevered and she was proven right. She eventually became the first woman to receive a Ph.D. from Radcliffe College and the first woman to receive the American Astronomical Society's "lifetime of eminence" award.
Alice Ball
Alice Ball was not only the first African American woman to receive a master's degree from the University of Hawaii, but she was also the university's first female chemistry professor and the person who developed a "groundbreaking" treatment for leprosy.
According to CNN, the only other treatment available before Ball's work was a form of chaulmoogra oil that was difficult to consume, apply or inject. But Ball, at just 23 years old, developed an injectable version of it, which then became the best treatment for the disease until the 1940s.
Although someone else attempted to claim Ball's work, her former supervisor publicly credited Ball for the work and Feb. 29 was eventually declared by the governor of Hawaii as Alice Ball Day.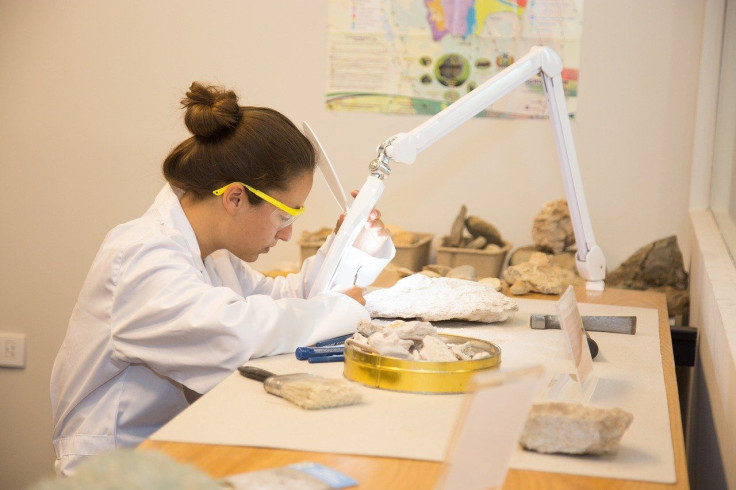 © Copyright IBTimes 2023. All rights reserved.