International Left-Handers Day 2020: Fun Facts, Inspirational Quotes, And Some Famous Lefties
KEY POINTS
1 in 4 Apollo astronauts were lefties
Study found that left-handed people are better drivers
10% of the world's population is left-handed
International Left-Handers Day is observed annually on Aug. 13 in order to raise awareness about everyday issues that lefties face.
The Left-Handers club in the United Kingdom reportedly launched the day in 1992.
"August 13th is a chance to tell your family and friends how proud you are of being left-handed, and also raise awareness of the everyday issues that lefties face as we live in a world designed for right-handers," the celebration's official website states.
Here are a few interesting facts about lefties –
Lefties reach puberty a few months after the right-handers
1 in 4 Apollo astronauts were lefties
Out of the 5 original designers of the Macintosh computer, 4 were left-handers
Studies have shown that lefties adjust more readily to seeing underwater
They excel in sports such a tennis, baseball, and swimming
Research has shown that lefties are more affected by fear
A study found that on average, right-handed women live five years longer than left-handed women
The same study found that right-handed men lived 10 years longer than left-handed men
10% of the world's population is left-handed and the highest rate of left-handedness is found in countries like Australia, North America, and western Europe
A study found that left-handed people are better drivers
A list of well-known figures that are left-handed –
Famous Leaders – Gerald Ford, Ronald Reagan, George H.W. Bush, Bill Clinton, and Barack Obama
Innovators – Bill Gates, Steve Jobs and Mark Zuckerberg
Sports Stars - Lionel Messi, Mark Spitz, Pele, Paula Radcliffe, and Maradona
Scientists - Marie Curie, Sir Isaac Newton, and Alan Turing
Writers - James Baldwin, Lewis Carroll, and Helen Keller
Actors - Tom Cruise, Brad Pitt, Niall Horan, and Hugh Jackman
Actresses - Demi Moore, Angelina Jolie, Julia Roberts, and Jennifer Lawrence
Here are a few inspirational about left-handed people in general, courtesy Lefty Fretz -
"If the left half of the brain controls the right half of the body then only left-handed people are in the right mind."— W.C. Fields
"God made everyone right-handed, only the truly gifted overcome it." — Anonymous
"Lefties – in great demand but limited supply!" — Anonymous
"The left-handed are precious; they take places which are inconvenient for the rest." — Victor Hugo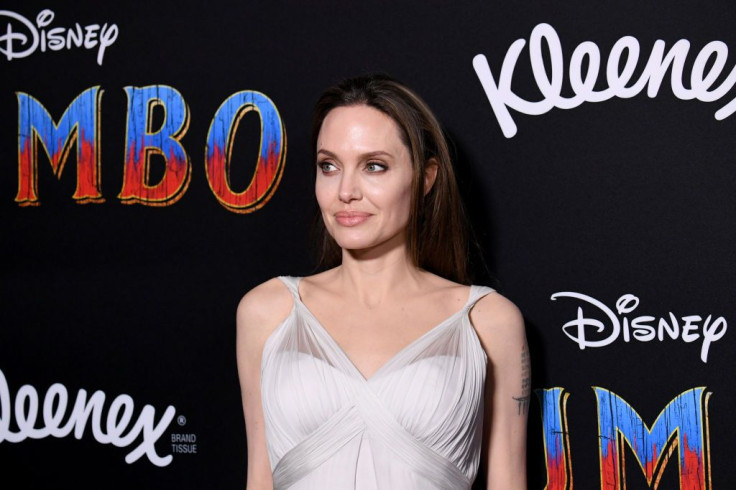 © Copyright IBTimes 2023. All rights reserved.