International Workers' Day 2016: 20 Quotes About Labor To Celebrate May Day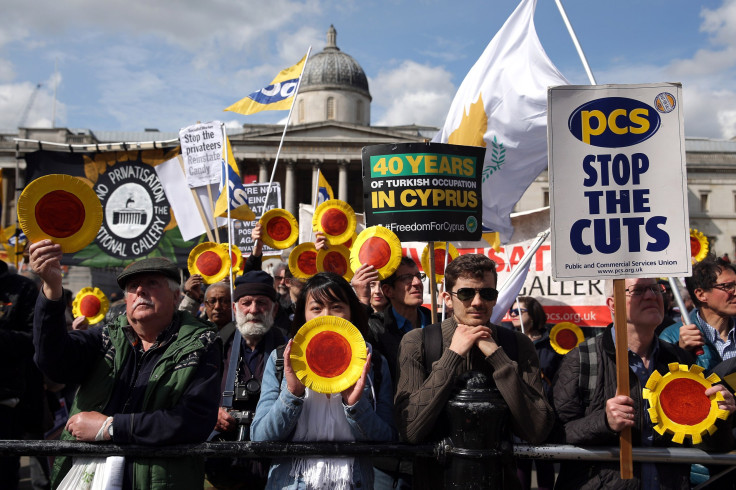 Workers and labor activists around the world will gather in streets and city centers Monday to mark International Workers' Day. The unofficial holiday, known as May Day in the United States, originates from the 1886 Haymarket affair in Chicago, when police tried to disperse a crowd of protesters during a labor strike. Someone threw a bomb at the officers, who responded by firing on the protesters; seven officers and four civilians were killed, and scores of others were wounded.
Since then, many countries have designated May 1 to commemorate the deadly incident and honor the world's hard-working laborers. People typically mark the day by participating in demonstrations and street marches. Here are 20 quotes to celebrate International Workers' Day.
"The end of labor is to gain leisure." — Aristotle
"There is as much dignity in tilling a field as in writing a poem." — Booker T. Washington
"We work to become, not to acquire." — Elbert Hubbard
"Labor to keep alive in your breast that little spark of celestial fire, called conscience." — George Washington
"It is labor indeed that puts the difference on everything." — John Locke
"There is nothing laudable in work for work's sake." — John Stuart Mill
"Work is the means of living, but it is not living." — Josiah Gilbert Holland
"From each according to his ability, to each according to his needs." — Karl Marx
"God sells us things at the price of labor." — Leonardo da Vinci
"All labor that uplifts humanity has dignity and importance, and should be undertaken with painstaking excellence." — Martin Luther King Jr.
"When work is a pleasure, life is a joy. When work is a duty, life is a slavery." — Maxim Gorky
"Every man is a consumer, and ought to be a producer. He fails to make his place good in the world unless not only he pays his debt but also adds something to the common wealth." — Ralph Waldo Emerson.
"By working faithfully eight hours a day, you may eventually get to be a boss and work twelve hours a day." — Robert Frost
"A bad day at work is better than a good day in hell." — Scott Johnson
"Without labor, nothing prospers." — Sophocles
"It is only through labor and painful effort, by grim energy and resolute courage, that we move on to better things." — Theodore Roosevelt
"A mind always employed is always happy. This is the true secret, the grand recipe, for felicity." — Thomas Jefferson
"Labor disgraces no man. Unfortunately, you occasionally find men who disgrace labor." — Ulysses S. Grant
"A man is not idle because he is absorbed in thought. There is visible labor and there is an invisible labor." — Victor Hugo
"Work keeps at bay three great evils: boredom, vice and need." — Voltaire
© Copyright IBTimes 2023. All rights reserved.