Meet The Gig Economy Companies That See Investing In Workers As A Smart Business Strategy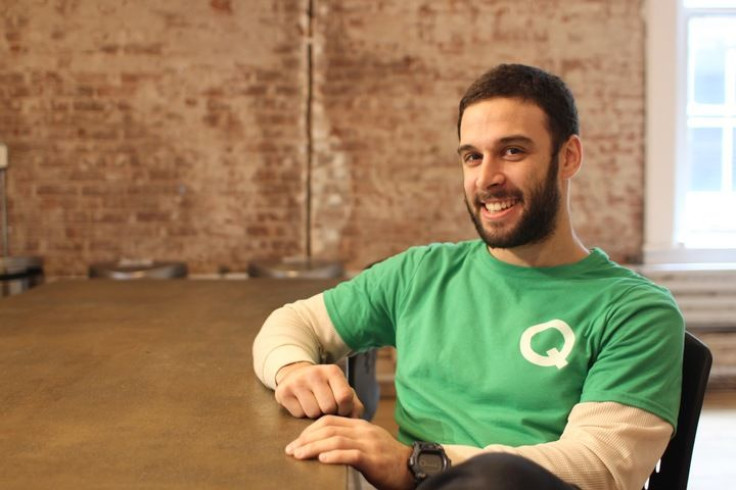 Evan Bochner is part of what's often dubbed the "on-demand economy" or the "gig economy," the growing collection of app-based startups providing services to clients at the click of a button. The 27-year-old handyman works 30 to 40 hours a week for the New York City-based office cleaning and maintenance company Managed by Q. He does everything from assembling desks, shelves and chairs to unclogging toilets, painting and electrical work.
"It's fun and exciting because I'm always doing something different, going to different offices, different people," Bochner said. "It's never the same thing two days in a row."
The pay isn't bad either. Unlike most workers in the on-demand economy, Bochner is pretty well-compensated, earning around $40 an hour, according to Managed by Q. And as an employee rather than an independent contractor, Bochner's company offers benefits like medical, dental and vision insurance in addition to a 401(k) plan.
It's in sharp contrast to his previous job situation. In the two years before he started at Q, Bochner said he worked as an independent contractor, relying on referrals, friends, family and the on-demand app TaskRabbit. It was deeply unpredictable.
"When you're paid well and you get good benefits and your company actually cares about you, you're more likely to take pride in your work and do your job better and stay with the company," Bochner said. "This is definitely a place I could see myself staying for a long time."
Between the low pay and extensive use of independent contractors, the on-demand economy has achieved a certain notoriety for exploiting workers at the expense of consumers and Silicon Valley investors. But a growing number of companies like Managed by Q are taking a different approach, classifying their rank-and-file workers as employees and offering them higher pay and benefits.
These on-demand employers see investing in workers as part of a smarter and more sustainable business strategy. But the shift also comes amid mounting legal pressure, driven by a surge of lawsuits alleging employment misclassification and mounting regulatory scrutiny from the federal government: In the past year, grocery delivery service Instacart, valet parking company Luxe and shipping app Shyp all began using official employees, to name a few.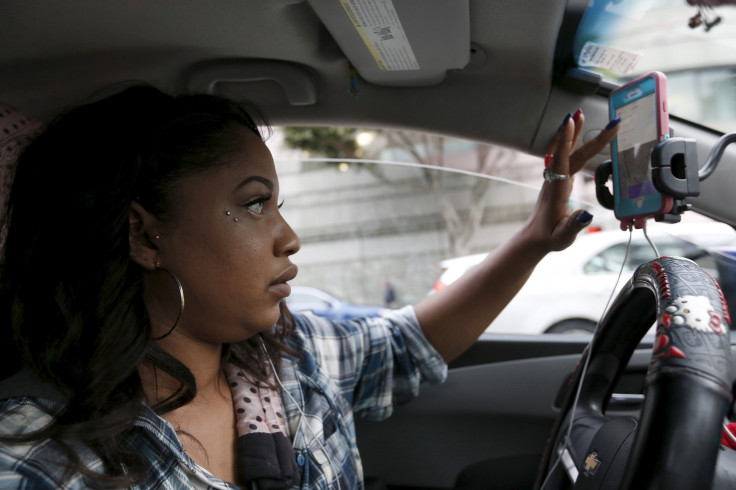 When he helped launch Q two years ago, the company's CEO, Dan Teran, wanted no part in the race to the bottom that has characterized much of the gig economy's approach to labor costs.
"It's a very logical equation, which is if you want to deliver the best service, then you need the best people doing the job," he told International Business Times. "And to get the best people doing the job, you just need to be the best employer."
To be sure, the upfront costs of using regular employees — to say nothing of benefits like health insurance — are greater. Companies have to pay contributions for unemployment insurance, consider the potential for overtime pay and assume a range of liabilities.
But it's worth it in the long run, Teran said: Higher pay makes for happy workers who feel invested in their own work and are less likely to leave. Those content employees, in turn, help foster a strong base of clients who over time come to trust and rely on Q's high-quality service.
Teran said the drive to use independent contractors is "super tempting, it's cheaper, it's flexible, you don't have any responsibility for the humans involved in rendering the service." He then referenced a famous quote from industrialist Henry Ford: "Why is it every time I ask for a pair of hands, they come with a brain attached?"
"When you run a business, you get the whole person, and you can either lean into that and it can be really great and you can get more out of people or you take the approach of trying to do as little as possible," Teran continued. "We tend to think that we can get more out of people than two hands."
So far, that strategy has helped the company expand to four cities with over 500 employees. Starting pay for handymen is $40 and $12.50 for cleaners, according to the company.
Rick Rome is the president of CEO of WashClub, another app that uses employees rather than independent contractors to provide dry-cleaning and laundry services. Based in New York City, WashClub has about 50 employees. Rome said his company pays workers around 20 percent above the minimum wage, not accounting for commissions they can earn.
"I feel like when you have independent contractors, you don't get the same quality work in the long run," said Rome, who also said the uncertainty of freelancers encouraged him to use traditional employees. "How do you make capital investments if you can't have any clarity as to what's happening 10 to 12, 18 to 24 months down the line?"
WashClub has used employees since its founding in 2010. But Rome believes more app-based companies are adopting the model today because of the barrage of litigation and warnings from regulators: Among others, Uber faces a major class action suit from California drivers that goes to trial this June; its chief competitor, Lyft, recently settled a similar lawsuit to the tune of $12.25 million. Last June, the California Department of Labor found a former Uber driver to be an employee. The U.S. Department of Labor, too, fired a warning shot this summer — at the gig economy and others — when it declared: "Most workers are employees."
Uber Technologies Inc.'s Funding History | FindTheCompany
"Uber has a lot of money, so they can fight it tooth and nail all the way through, but are they going to win?" Rome asked. "I don't know. No one knows."
The law hasn't changed. Under federal standards, whether an employment relationship exists depends generally on how much control bosses exert over workers. But the sense that on-demand companies are immune from the rules is coming to pass.
For smaller operations, the risk of a misclassification lawsuit is not an option, Rome said. "If you're a smaller on-demand company, it can push you out of businesses," he said.
He pointed to the case of Homejoy, a home-cleaning service app that folded last summer. Its CEO, Adora Cheung, said the "deciding factor" to shut down was four pending misclassification lawsuits.
Palak Shah helps oversee the Good Work Code, an agreement inked last August between the National Domestic Workers Alliance labor group and 12 online-based companies, including Managed by Q. Each of the companies has agreed to endorse the Good Work Code's eight values and implement at least two of them. Shah, who serves as social innovations director for the workers' group, believes the growing use of employees is part of a broader shift taking place in the on-demand economy.
"I think what's really happening is a larger shift toward focusing on workers, and this is just one way that it's taken root," Shah said. "I think what we're seeing is a kind of adjustment that's happening as the models mature and get a little bit further away from only focusing on customers or only on investors but also focusing on a longer-term solution and a model that's sustainable."
These modest workplace improvements are in part a response to the slew of misclassification lawsuits. But they're also sound business moves, Shah said. Gig economy companies are finding it harder to attract and retain workers.
In addition to more apps using employees, Shah pointed to the growing prevalence of equity schemes. New ride-hailing startup Juno, for example, is reserving half of its founding shares for drivers by 2026. (It will also lets them choose whether to be independent contractors or employees.)
Rather than home in on misclassification, the Good Work Code promotes a set of broad values like safety, stability and flexibility, transparency, shared prosperity and a livable wage. The idea is to encourage the app-based companies that have signed on to improve workplace conditions any way they can.
"The classification conversation isn't the complete conversation," Shah said. "The classification tool is an important tool we have to protect workers, but there's so much more stuff we should be doing ... There's lots of people in this country who are employees who have really horrible schedules or get disrespected at work."
Still, the basic protections of employment offer more of a safety net than the barebones contracts signed by most independent contractors. And in the eyes of Matt Faustman, co-founder of UpCounsel, an on-demand platform for legal services, many startups are grappling with the classification question in a way they never did just a few years ago. That's in large part because of the swarm of litigation, he said.
"Every one of these companies — the ones you hear about, ones that have raised at least a series or more, they're all being sued for this issue," Faustman said. "I would bet you that when new startups are being formed, one of the questions people are asking is, well, are these independent contractors or employees?"
Whatever lies behind it, that conversation stands in stark contrast to one that accompanied the early days of the on-demand economy. New apps, the most starry-eyed of tech enthusiasts promised, were transforming the very concept of work itself: Traditional employment was on the wane, set to be replaced by an army of independent workers, traveling from gig to gig, being their own bosses.
"I think maybe 2013, 2014, the hype of 'this is really changing the way everyone's going to work forever' maybe is a little bit overstated," Managed by Q's Teran said. "The nature of work has changed, but I think the basics remain much of the same. ... This is like — a time clock used to be something that was mounted on the wall of a factory; now it's a mobile app."
© Copyright IBTimes 2022. All rights reserved.
FOLLOW MORE IBT NEWS ON THE BELOW CHANNELS